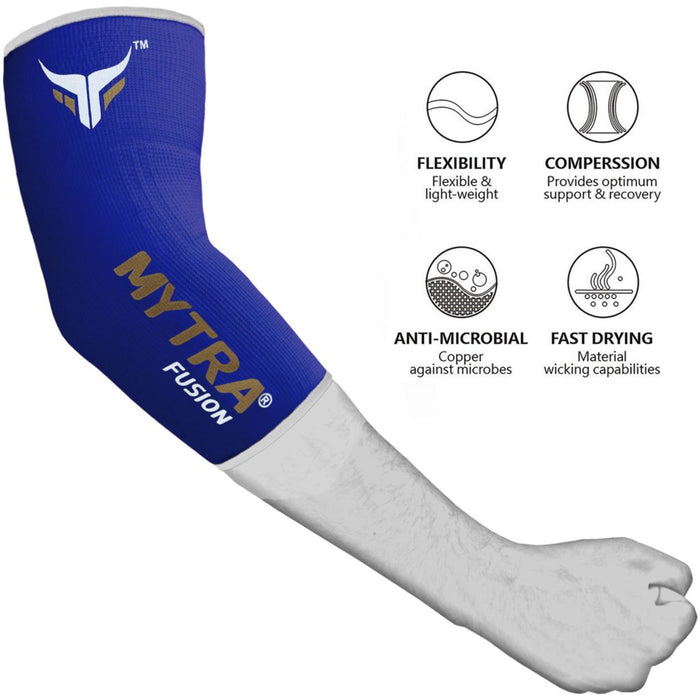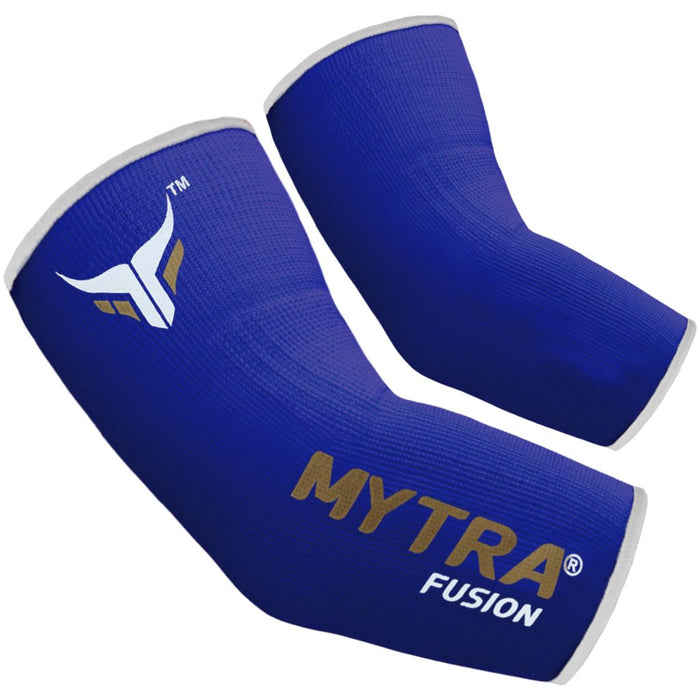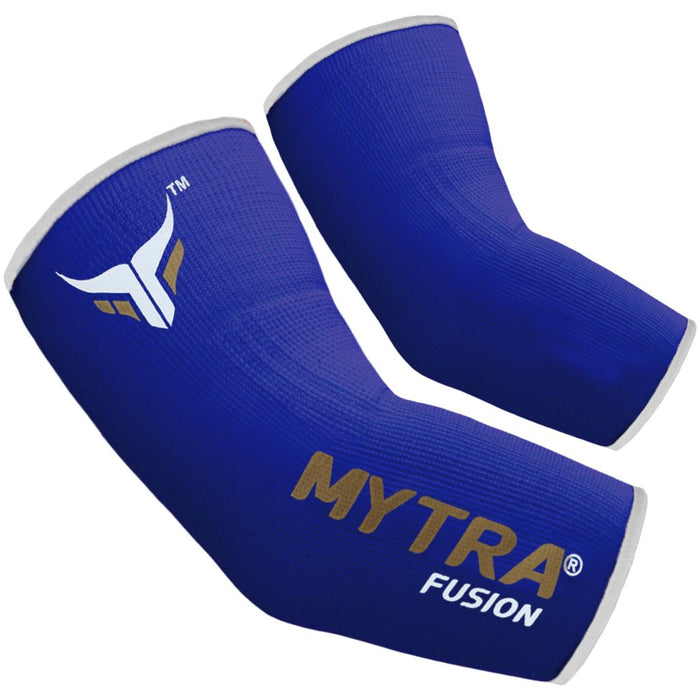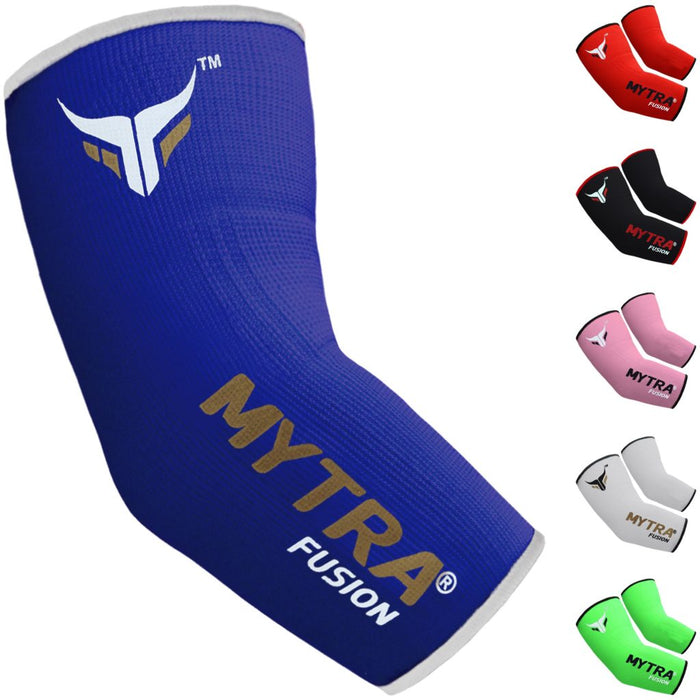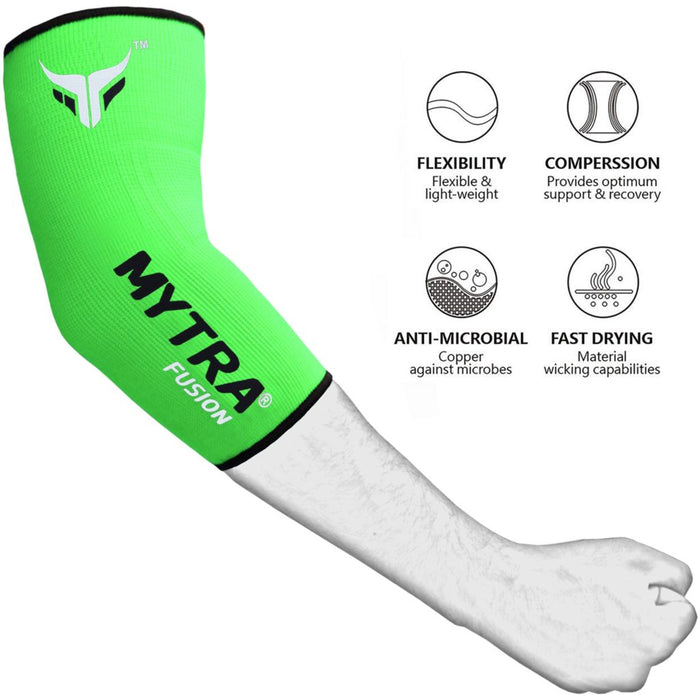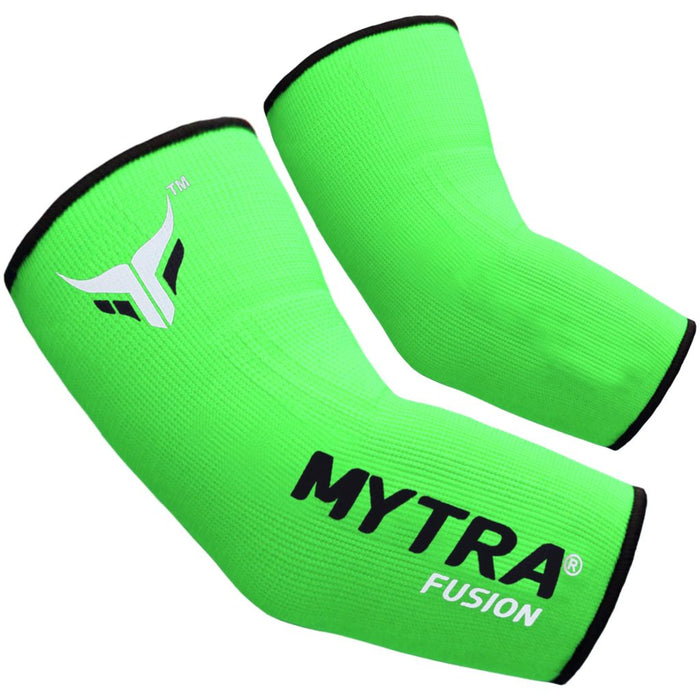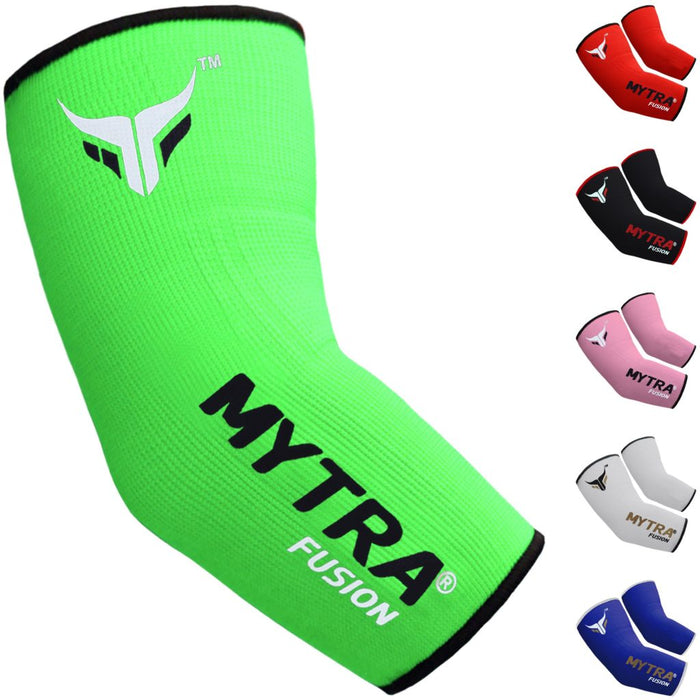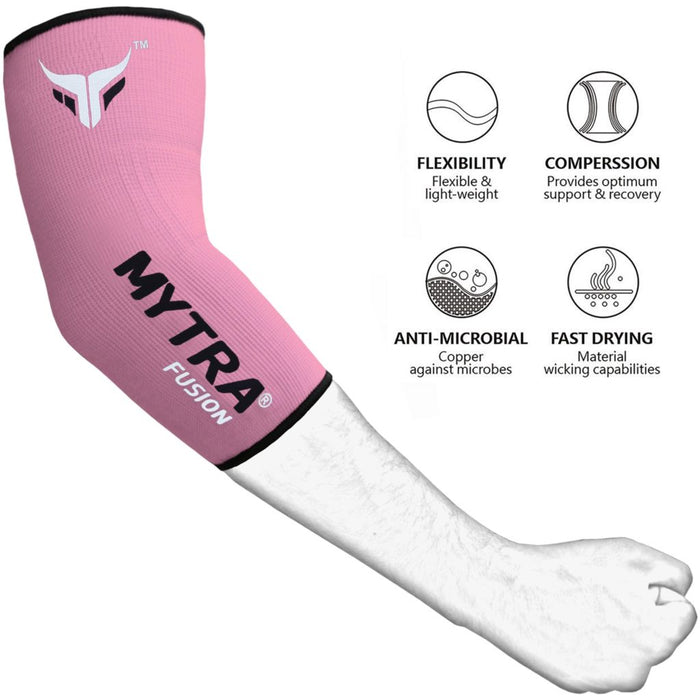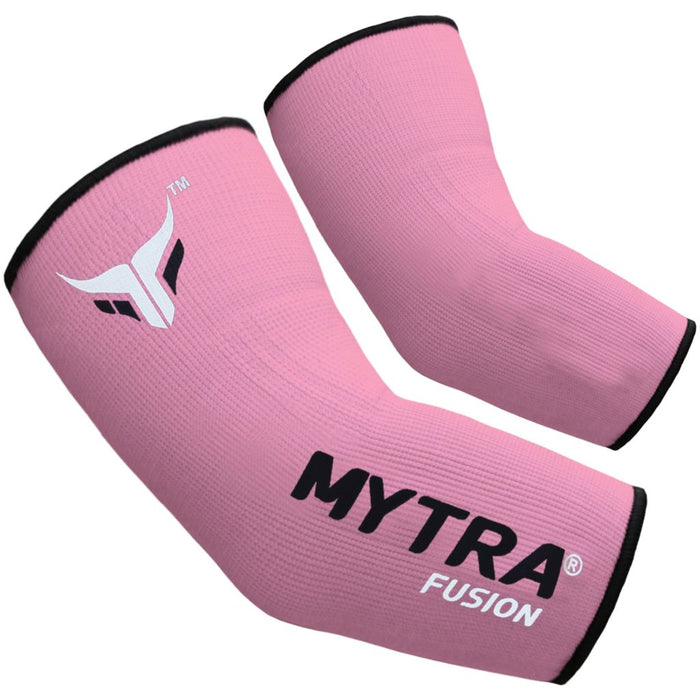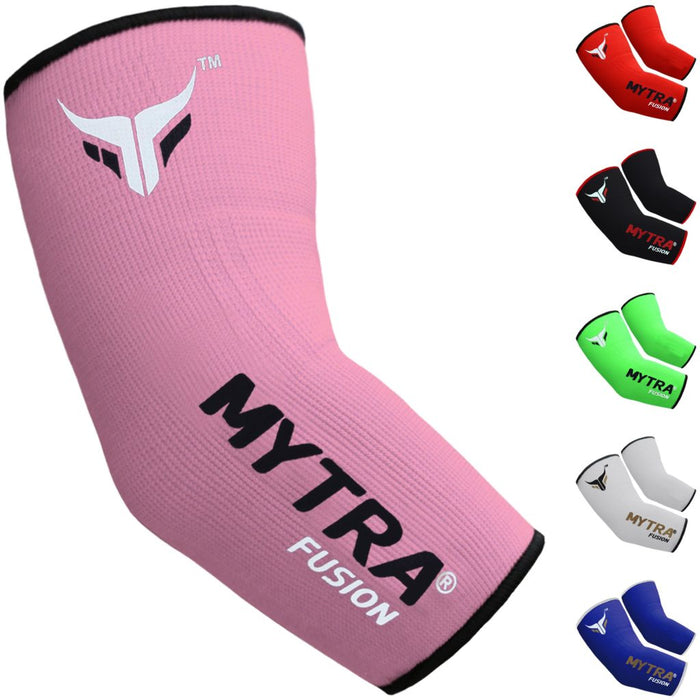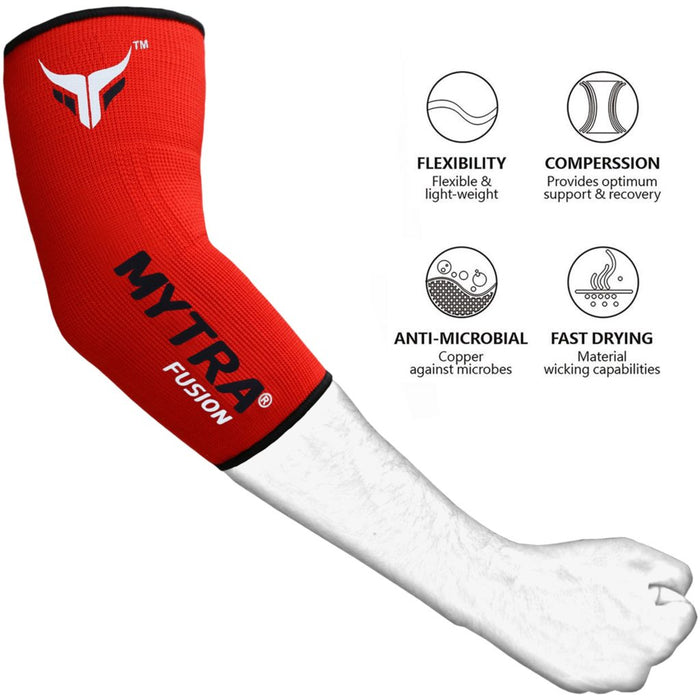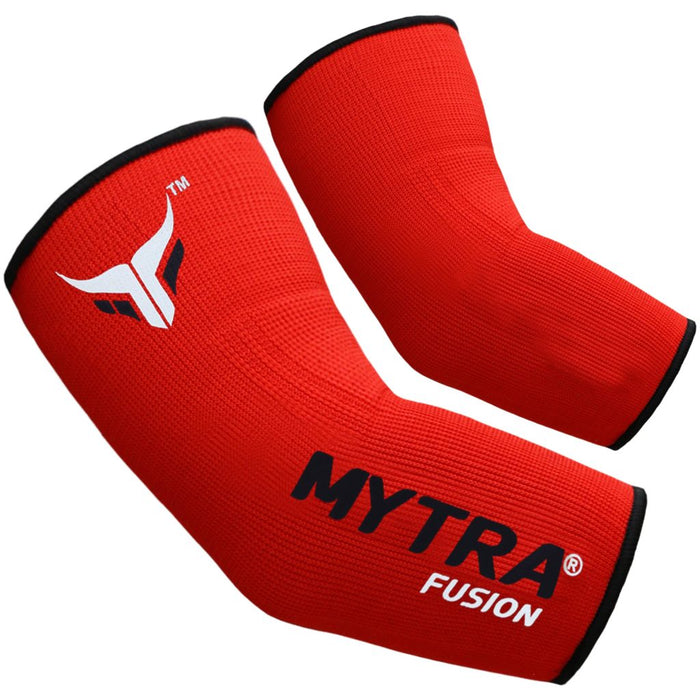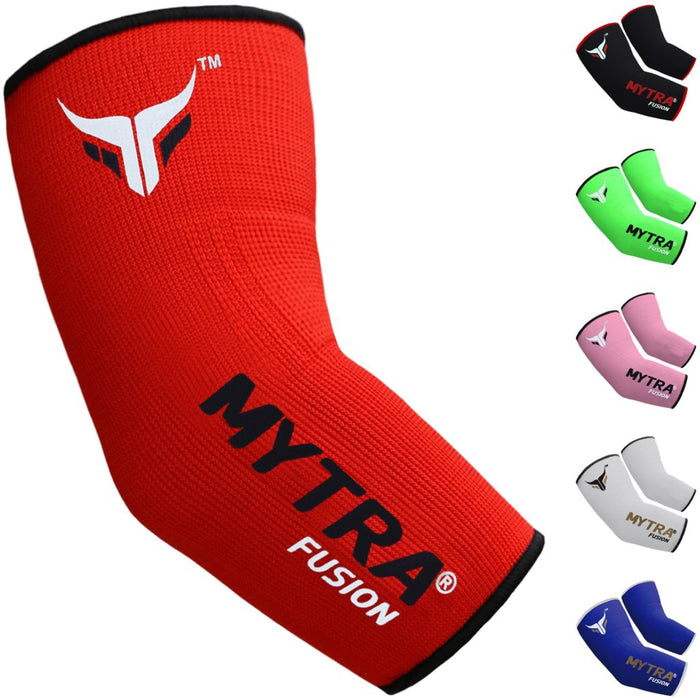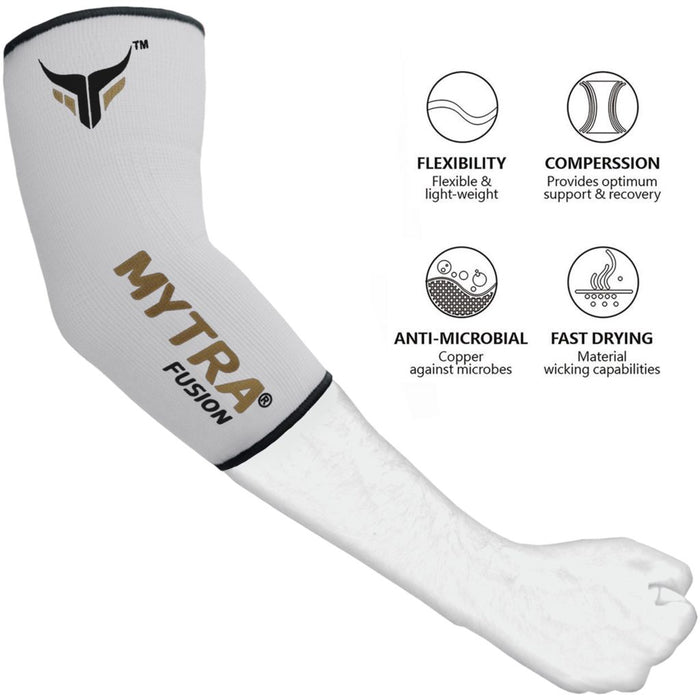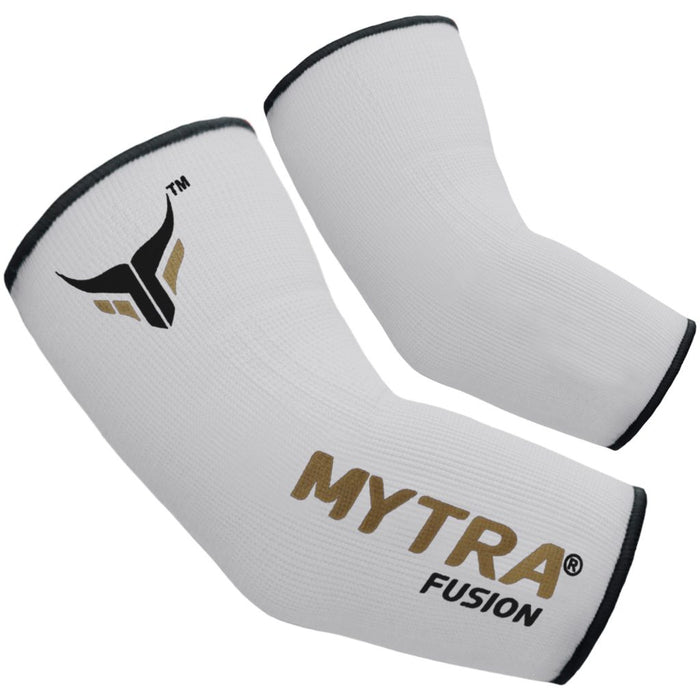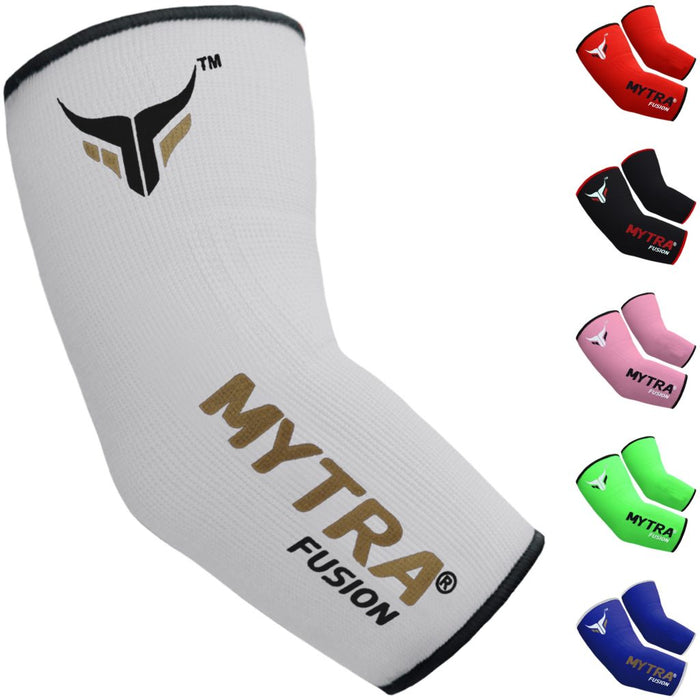 Mytra Fusion Elbow Brace Arm Protector injury relief Elasticated Sleeve Tennis (Black, L/XL)
| | |
| --- | --- |
| Brand | Mytra Fusion |
| Size | L/XL |
| Material | Spandex |
| Colour | Black |
| Closure type | Pull On |
About this item

Mytra Fusion elbow support is considered to be one of the most prime addition in Mytra Fusion protective gear range. Mytra Fusion Elbow G-Support series is specifically designed to provide support and rest to the elbow.


Made from high quality K-Knit superior elastane coupled with core-G Nano fabric which is highly breathable and has quick healing properties. This elbow support has dual properties as it protects the elbow from injuries during the action time and also has the ability to heal the broken or injured elbow.


The C-Net elasticated structure provide strength to the weak elbow and let the athlete perform the sports session with ease. The machine crafted O-D Nano perforation allows the air contact with elbow which helps in healing process.


The Superior Core-G fabric provide extra strength and coverage to the surface area which results in keeping the angles for the arms and connecting bone which reduces the risk of injury to the minimum level. Equipped with a stretchable K-Knit elasticated material for healing the elbow pain and providing support against the motion.


The elbow support provide easy movement and added protection to the connecting bone. The Z-Smart design reduces the stress on the elbow joint and the flexor muscles which decreases the risk of injury during any kind of movement. Because of the Z-Smart design the elbow support can be used in any kind of sports.