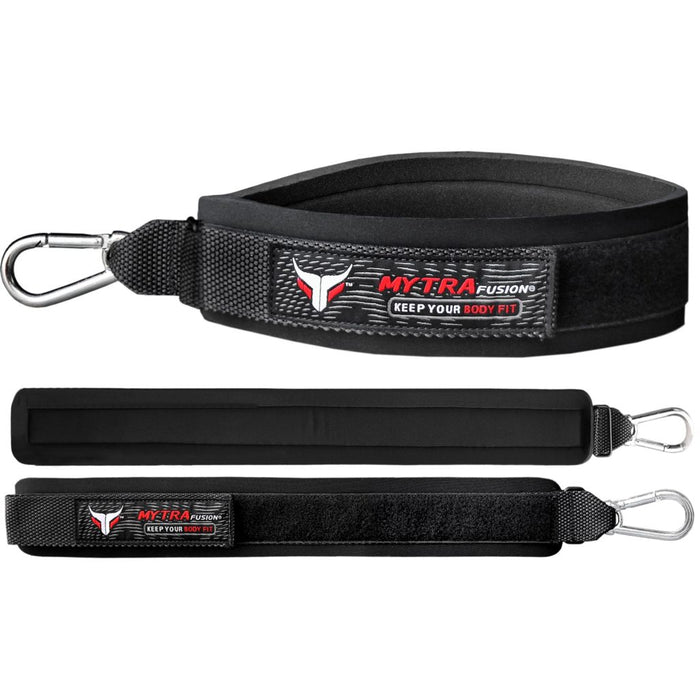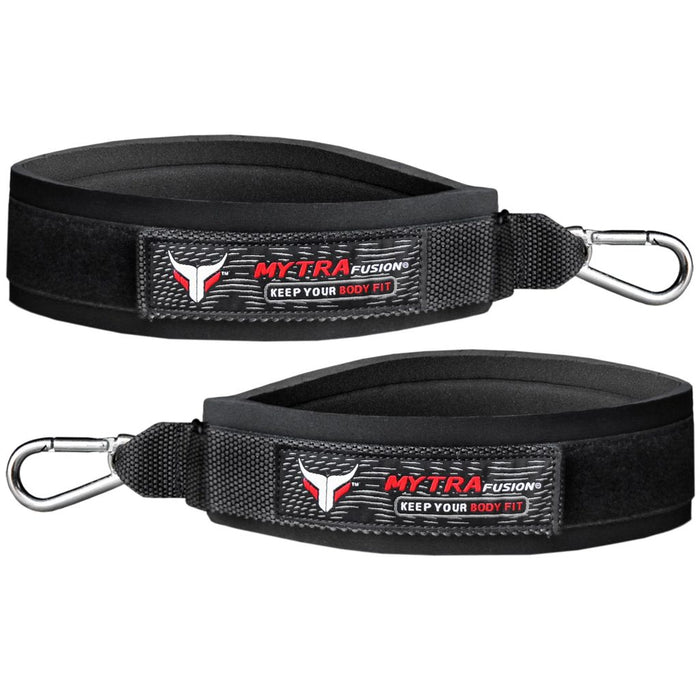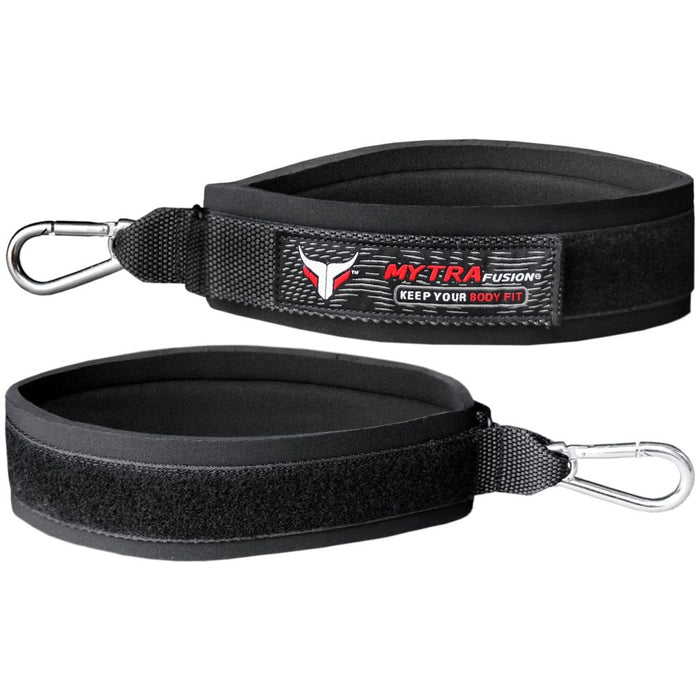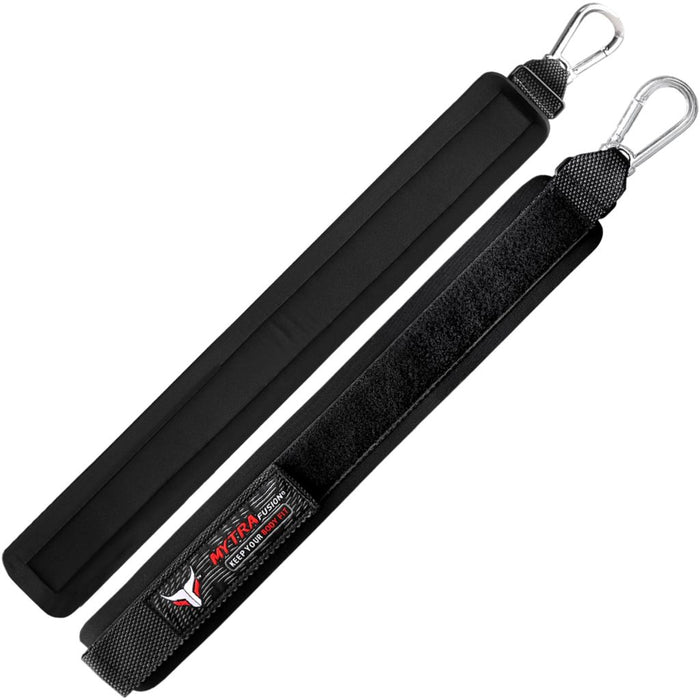 Mytra Fusion Cable Strap Pull Weight Lifting Ankle Cuff Straps Adjustable Leg Cable Strap
Product Description:
Mytra Fusion presents ankle straps for athletes who want to take their fitness training to next level. These Mytra Fusion's straps can be used for both preventive measure and ankle injuries. One good reason to go with this ankle strap is it helps in building power and strength in thigh, hips and legs. Ankle hugging design offers a snug fit, enabling you to improve your leg game. Slightly padded ankle strap is designed specifically to cater your requirements. This Mytra Fusion's ankle strap is highly recommended for inner and outer thigh contractions, leg extensions, hip abduction, cable kickbacks and cable lunges.
Features:
These ideally balanced high quality slightly padded ankle straps do not just ensure safety but are also comfortable enough to be used in prolonged workout sessions.


These ultra versatile ankle straps are designed specifically to broaden your range of workout sessions. Highly recommended for leg curls, hip abduction, cable kickbacks and cable lunges.


Advanced J-smart strengthening finish adds more toughness and durability to its nature. This Mytra Fusion Gym ankle strap aids in improving your calf, Leg and lower body.


Can be used for both resistance and functional training. Premium look and feel gets you motivated instantly to build stronger muscles.


These Mytra Fusion's ankle straps are super easy to put on and has the ability change in accordance with your coveted fit.