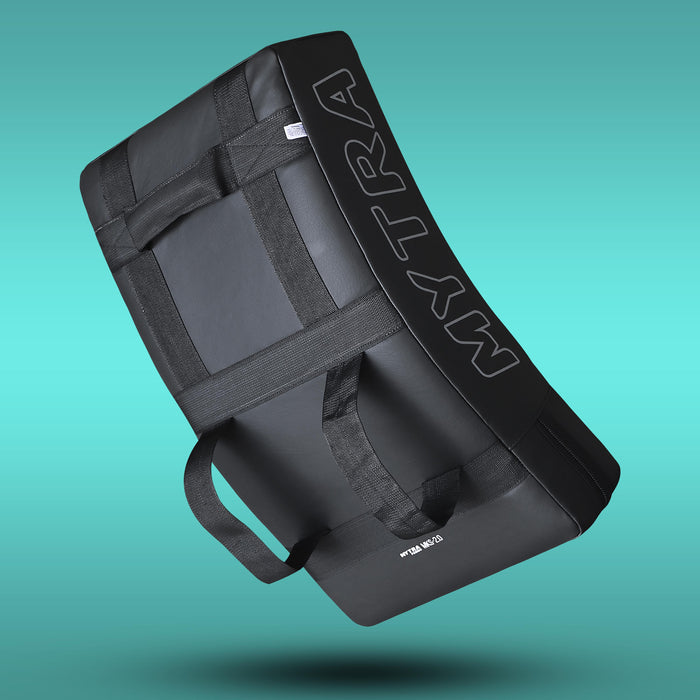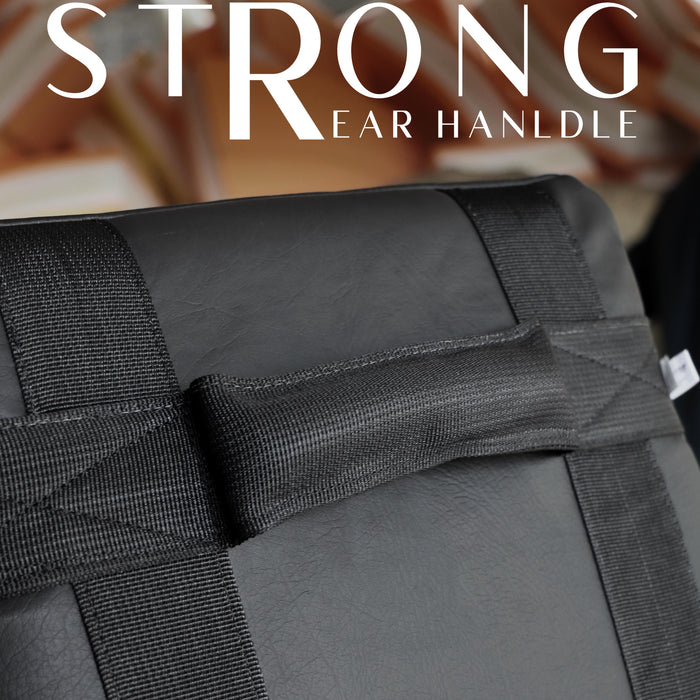 Mytra Fusion Kick shield Curved MMA Strike Shield Muay Thai Training Strike pad Kicking Striking Shield Focus for Kickboxing Taekwondo & Martial Arts
✔ REINFORCE GRIPS: Mytra Kick Shield is designed for better power absorption. It features three fully reinforced hand grips, so you can comfortably support it from a variety of angles, plus its long horn logo look striking.


✔ QUALITY CONSTRUCTION: Mytra Fusion Kick punching shield are manufactured of High Quality Synthetic Leatehr and Kick karate pads has a high density foam to create a super resilient. Powered with high-density foam that ensures withstand strong punches and kicks you throw at it.


✔ LARGE SURFACE AREA: Mytra Fusion is the best name you will find when it comes to the construction of a good large sized strike shield. The large size allows for more ways to use the Strike Shield. From higher attacks to lower attacks, this kick pad can handle all of them without requiring too much change in stance for the person holding it.


✔ EVEN DISTRIBUTION OF IMPACT: The Mytra Strike Shield has woven the synthetic leather in the back of the shield so that it can spread out and minimize the strength of the impact. While it is also reinforced with extra padding and cushion, the foam inside the punch shield itself releases pockets of air that help dissipate some of the strength of the hit.


✔ RELIABILITY: Mytra Fusion Muay Thai strike pad is an item that many professionals swear by. Despite other options out there, many professionals prefer to practice and train with the Mytra Thai Strike Pad. This is because the pad is made of a synthetic leather that makes the pad very durable and hard to break.