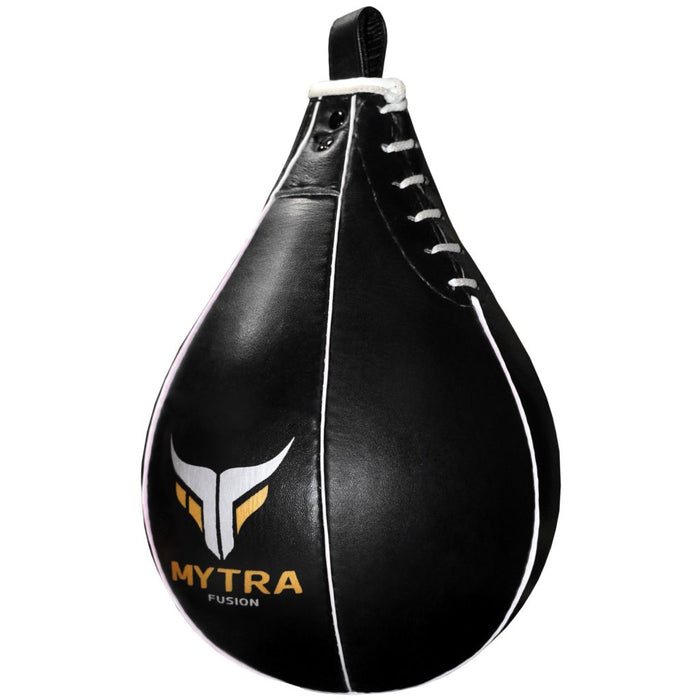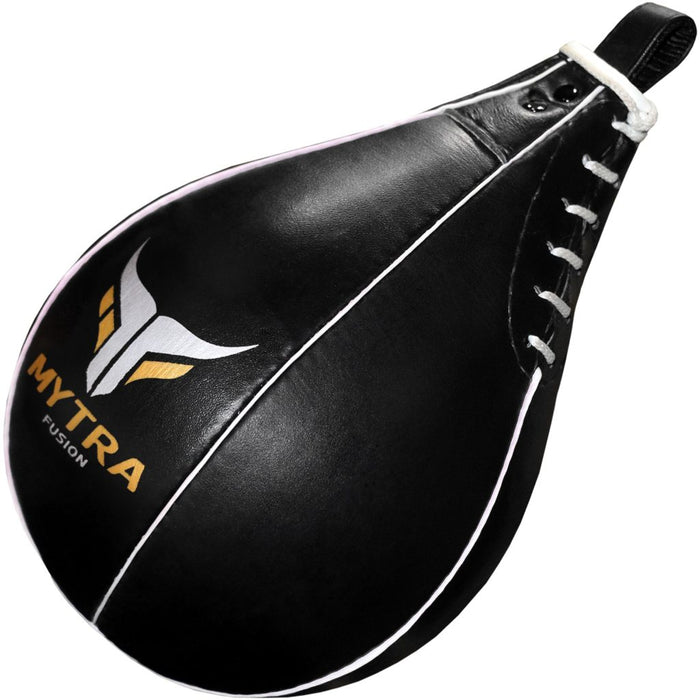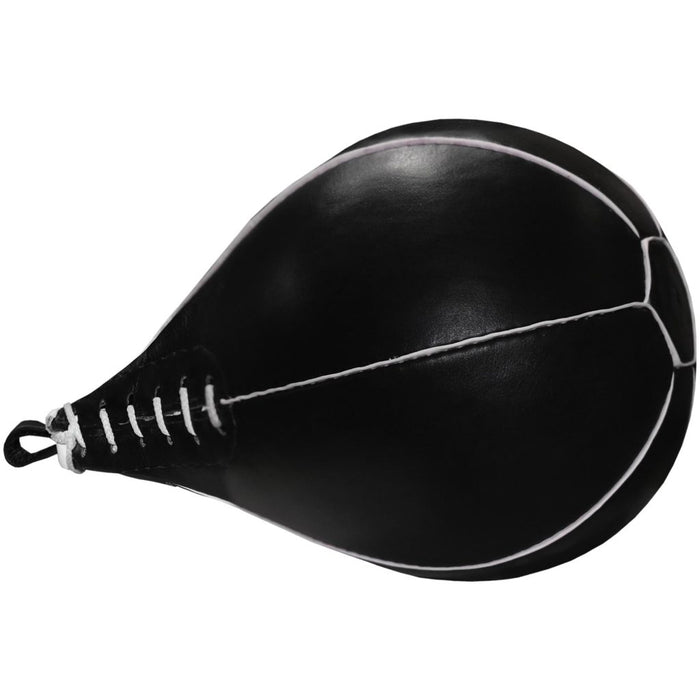 Mytra Fusion Leather Speed Ball Muay thai MMA Material Arts Workout training Punching Boxing
| | |
| --- | --- |
| Sport | Boxing, Muay Thai |
| Brand | Mytra Fusion |
| Colour | Black / Gold |
DESCRIPTION

Improve your timing and boxing skill with this invaluable piece of classic equipment.


Every boxing legend has mastered the speed bag before they became champion. There is no better all-round accessory for your boxing training.


The speed bag will help strengthen muscles in your wrists, arms and shoulders, while also improving your reflexes and timing. It will take some practise, but you'll soon see undeniable improvements in the ring. Constructed with high-quality leather, our speed bag will keep taking the hits and bounce right back.


The bag comes with screws and screw plugs, as well as a hook and plate which can be fastened to a ceiling or speed bag platform.