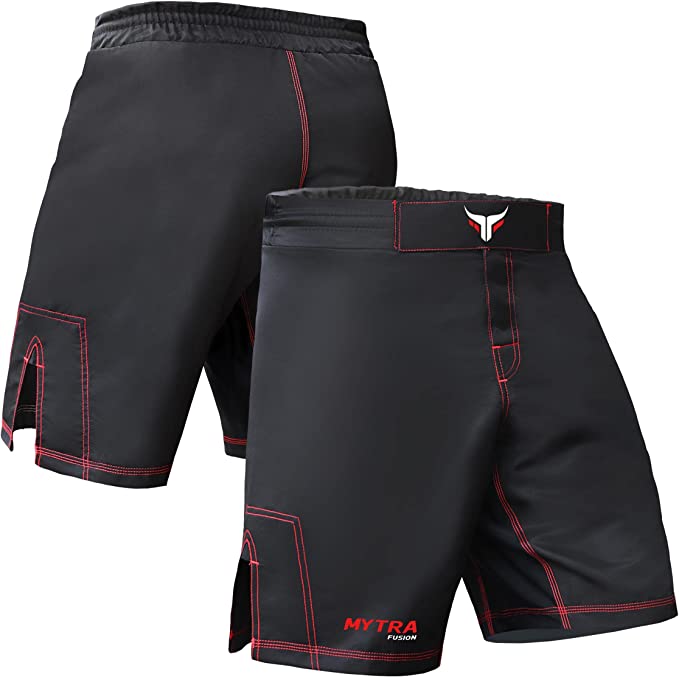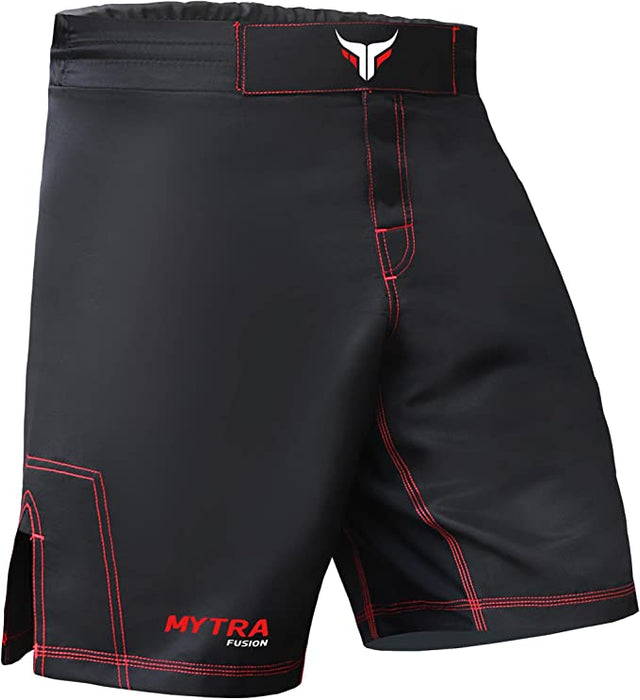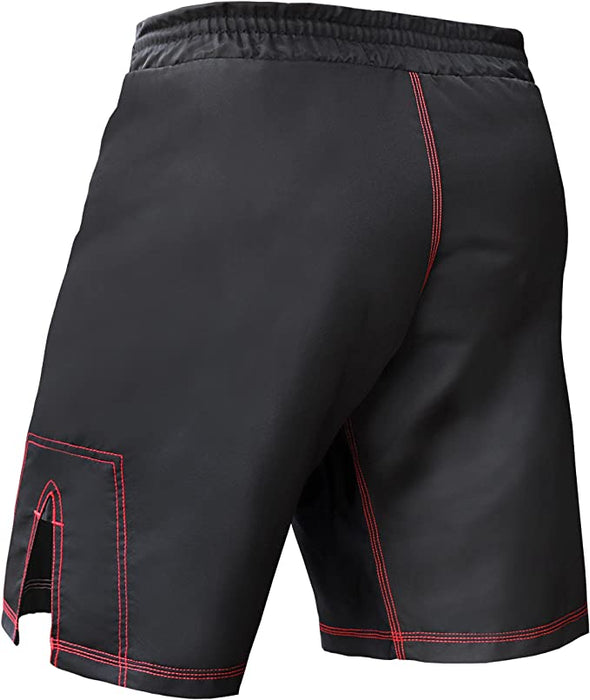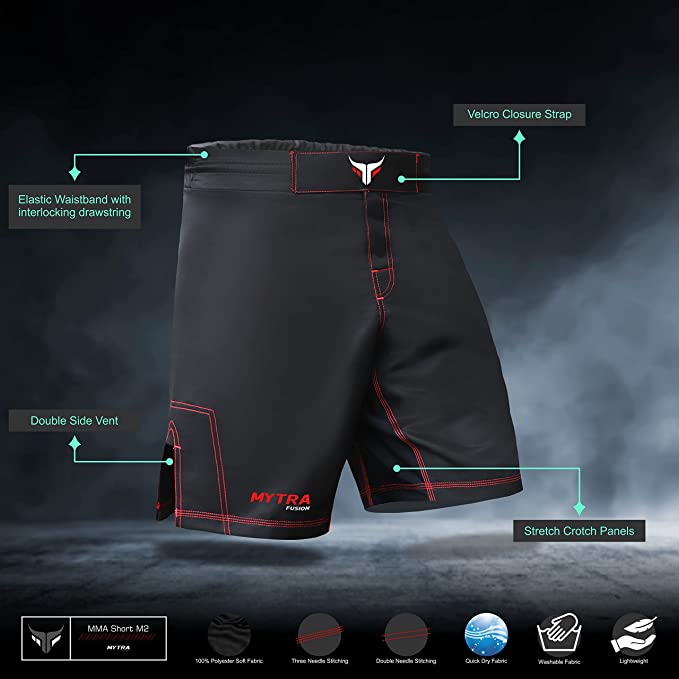 Mytra Fusion MMA Shorts Kickboxing Muay Thai Mix Martial Arts Cage Fighting Grappling Training Gym wear Clothing Shorts Trunks Black
Mytra Fusion Thunder Strom MMA fight wear is crafted for the pure fighters with the intention to provide them fully advanced shorts which help them achieve the goals. Made from durable and long-lasting hybrid polyester Nano-Fabric which allows easy ventilation during long sessions.
Pico-thread technology strengthened the stitching bond with a Triple-needle flat fell (lap seam) stitching on the center and back. Aesthetically designed sublimated into the fabric to augment the movement and performance of the users.
100% Polyester
Fastening: Pull On
Mma Shorts
Best for training as well as fight sessions. Equipped with a Swift-Z Waistband updown closure system for enhanced snugness. Inspired by the Z-Smart aesthetic design series by Mytra Fusion these shorts give a strong appeal.
The D-Round Flex panel with Thai slits is placed to enhance the movement of the individuals while training and combat. These shorts can serve to be the best training and combat shorts for men and women.
Equipped with Inner Gel lining waistband for added comfort. Digital Neon-X sublimation permanent printing gives this short an attractive look and feel.