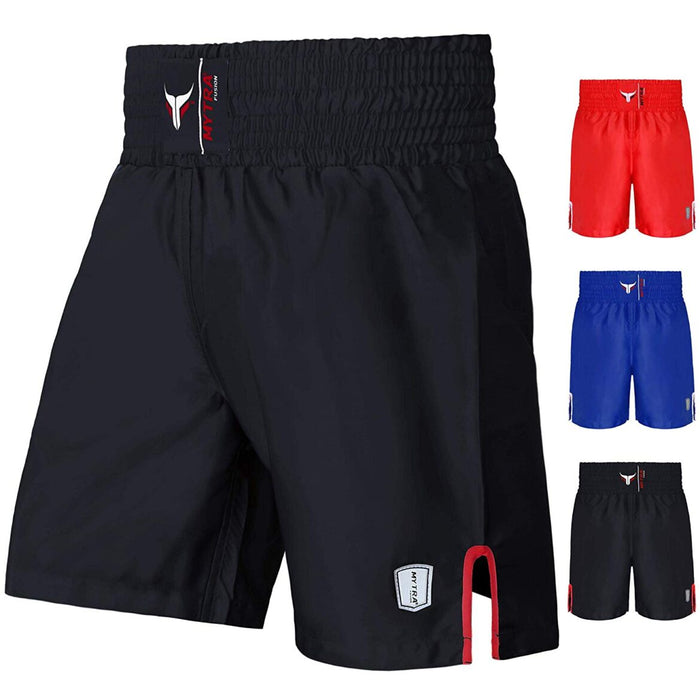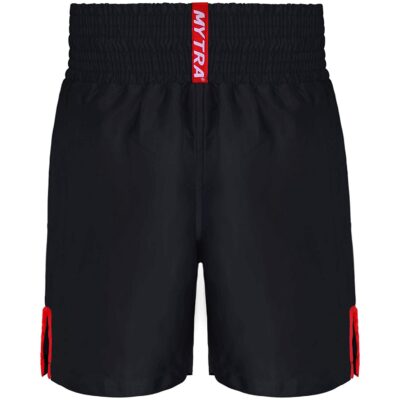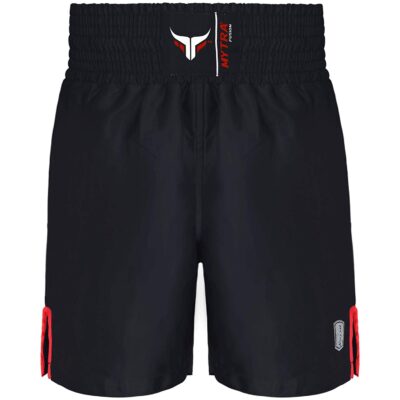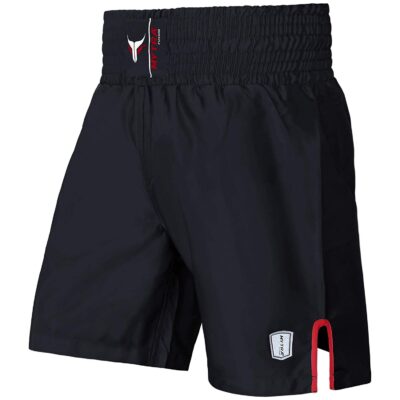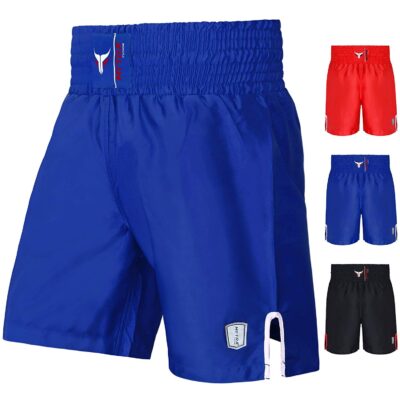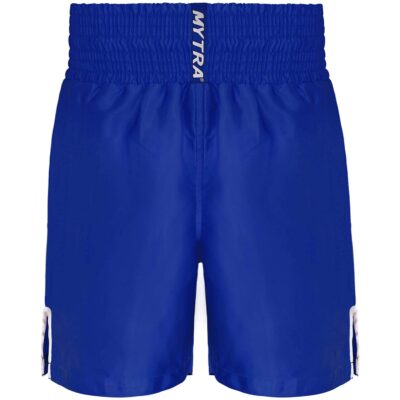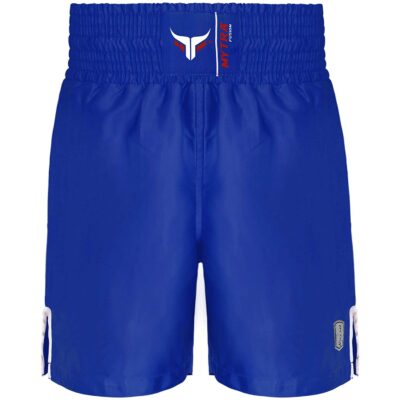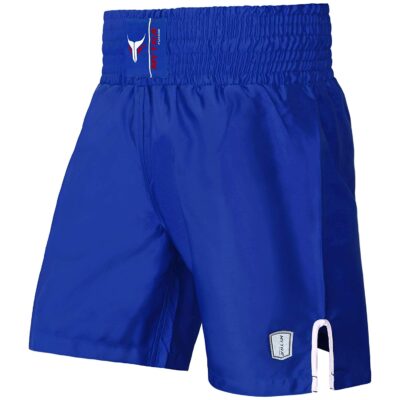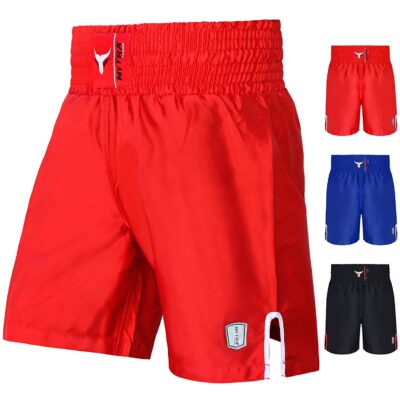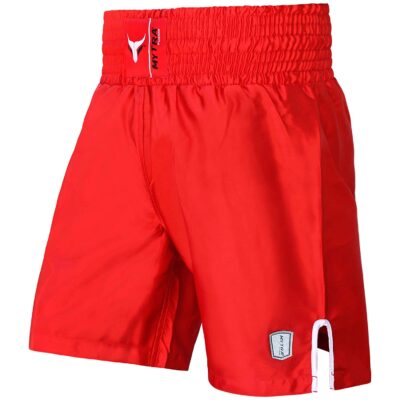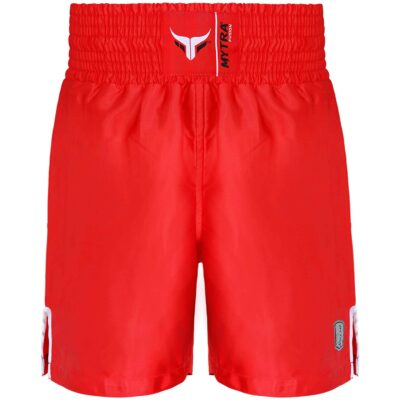 Mytra Fusion Satin Boxing Shorts MMA Combat Ring Training
Durable, machine washable and partially weatherproof fabric gives it a smooth and stylish look. Glossy fabric adds comfort to the style. Premium polyester makes it strong, light weight and resilient to shrinkage, stretching, mildew, creasing. Satin makes it luxuriously smooth silky and drapes nicely.

Stretchable waist panel allows athlete to perform full range of stretch and splits augments agility and performance. Wider leg opening do not hamper free movement by giving athlete enough room to move freely. Spacious groin area to allow fitting for a groin guard.

Polyester

Fastening: Elastic, Drawstring

The X-wide elastic waistband with internal drawstring ensures a snug fit. An anti-slip lightweight design doesn't tax the athlete with extra burden maximises comfort and stability. Stitched with X-8 advanced stitching technology enhances durability and usability.

Powered by SFF skin-friendly satin fabric with added anti-microbial properties to help repel excessive sweat during active performance and prevent bacterial and odour build-up.

These boxing shorts are ideal to be worn in professional and amateur fights, boxing Muay Thai, MMA and sparring. The high quality satin fabric is durable and long lasting with added anti-microbial properties.