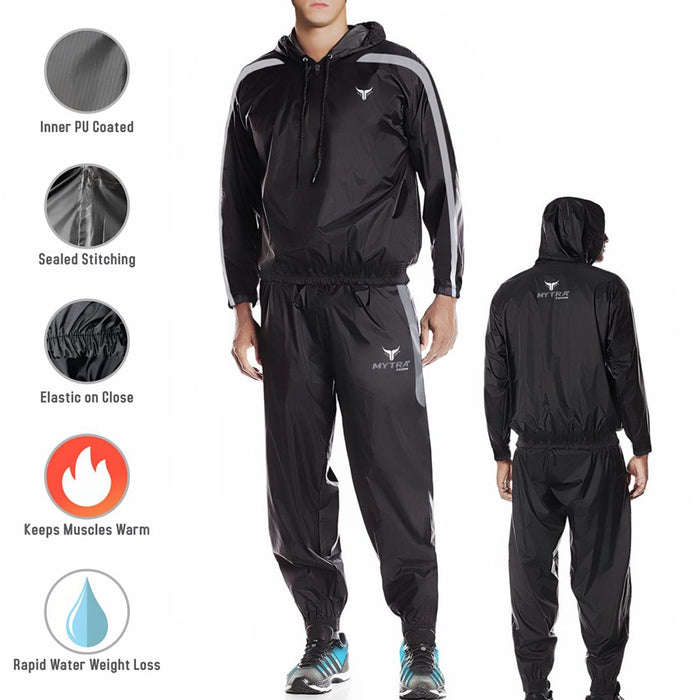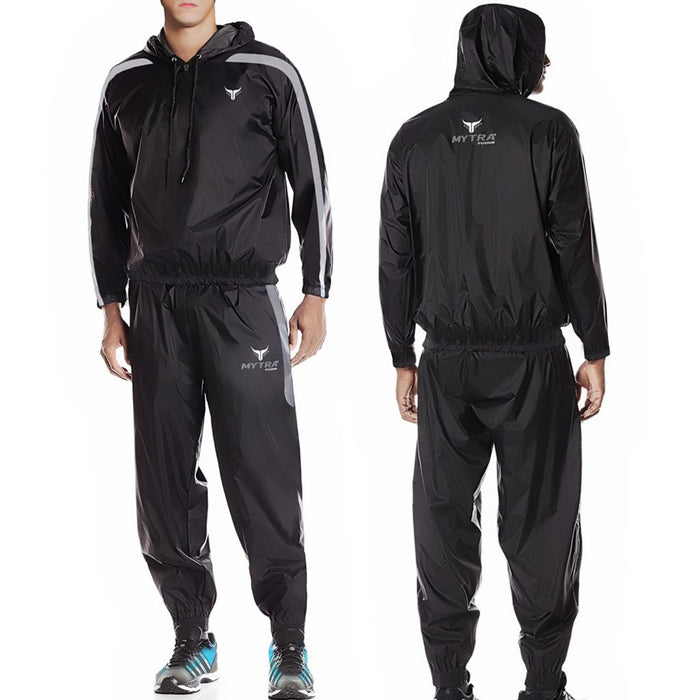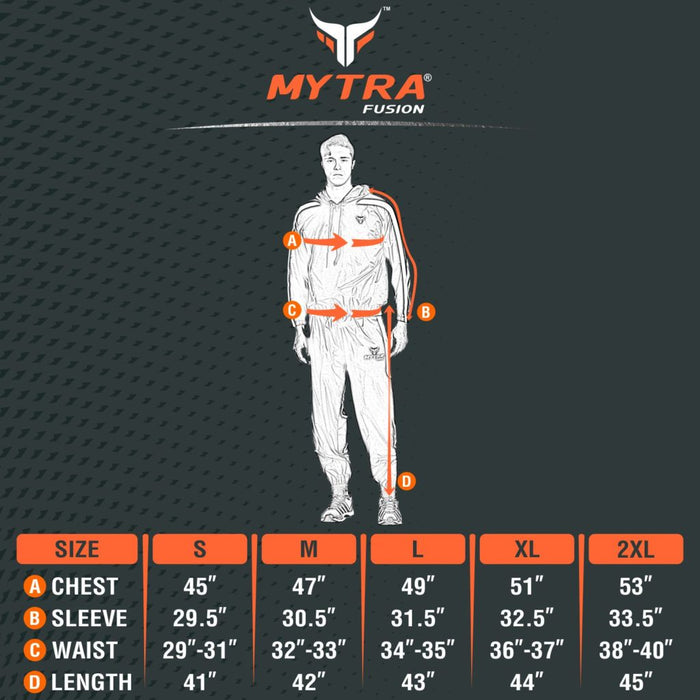 Mytra Fusion Sauna Sweat Suit Weight Loss Fitness Gym Exercise Training Unisex Durable Long Sleeves Hooded Top & Trouser Rapid
Mytra Fusion Sauna Suit is Built to accommodate both men and women, This Track Suit dramatically increases sweat output for impressive loss of water weight. The materials are 100% machine washable and built to last, so wear it daily worry-free.


It offers an organized fit solution for a greater range of movement. This tracksuit has the ability to accelerate sauna action which helps in burning more calories and tones the body with rapid speed. Allowing you to burn more calories, lose weight, and potentially detoxify your immune system with healthy sweating, the Cutting Weight is a great unisex option for exercise with a variety of goals.


It's constructed from heavyweight but highly elastic neoprene.Mytra Pro Hooded Suit is an excellent workout solution for boxers. It's comfortable and built for ease of movement and maximum sweat induction, so you can keep working the speed or heavy bag while wearing it and let your body heat do the rest.


Constructed from PVC-coated nylon, the Mytra Heavy Duty Sauna Suit is designed to trap your body heat to get you sweating and shedding water weight quickly. It features elastic cuffs and waistbands to ensure you're as hot as possible while working out.