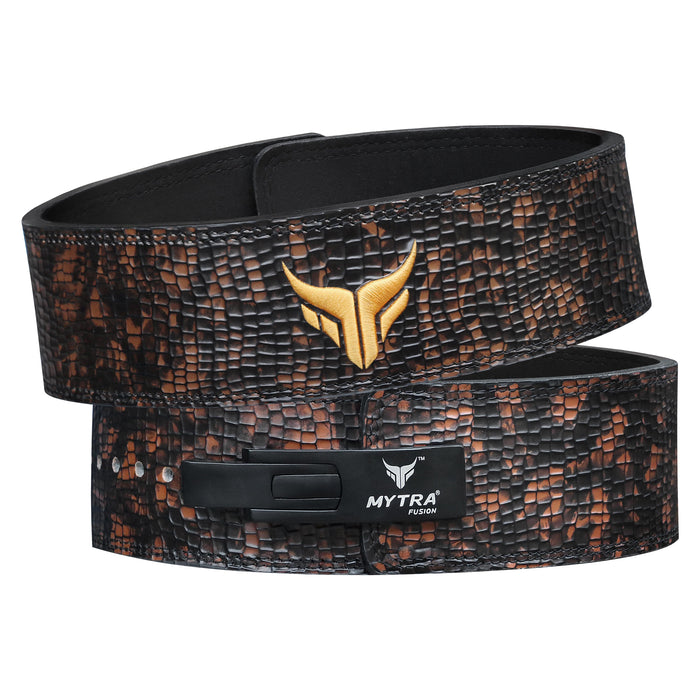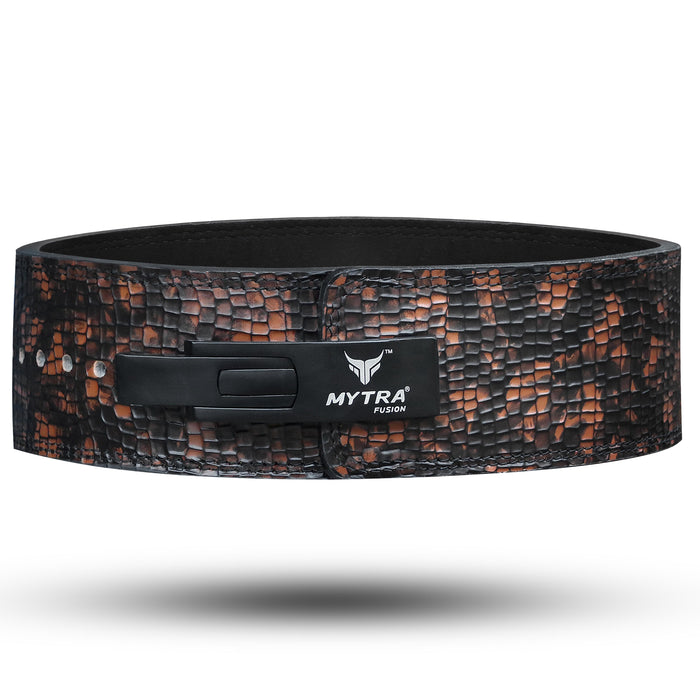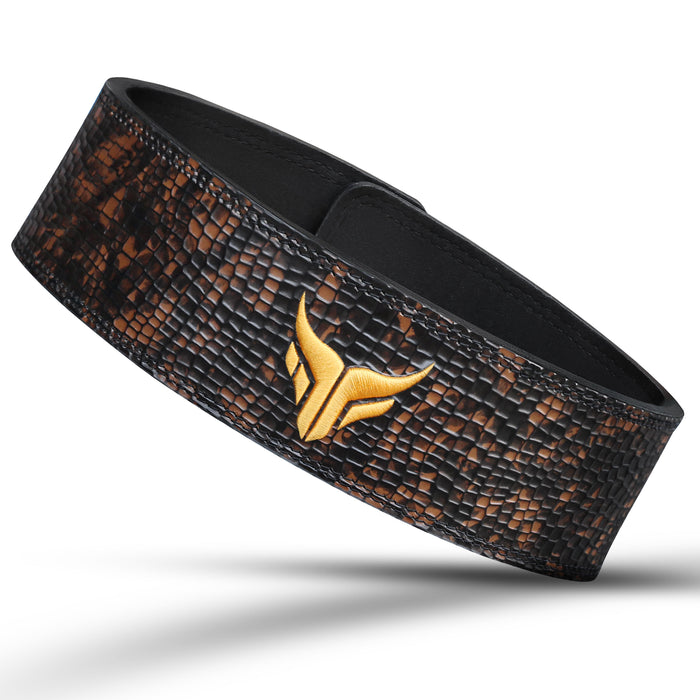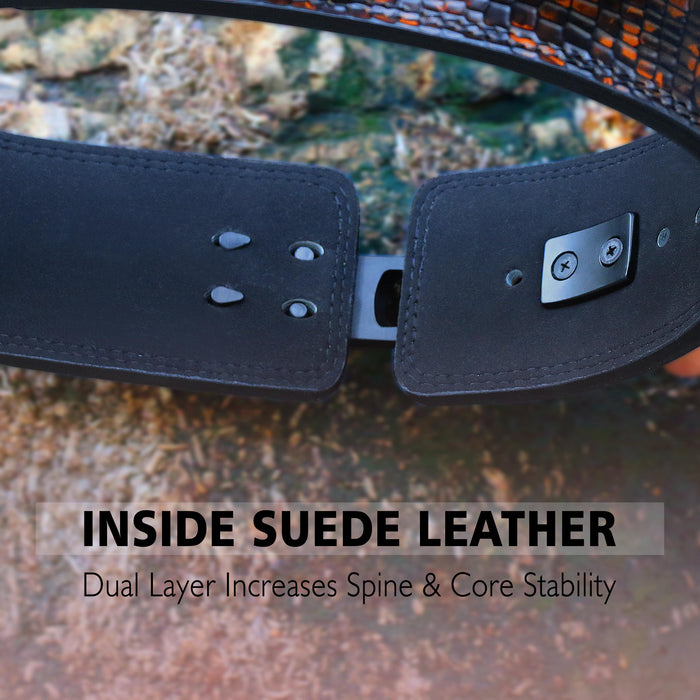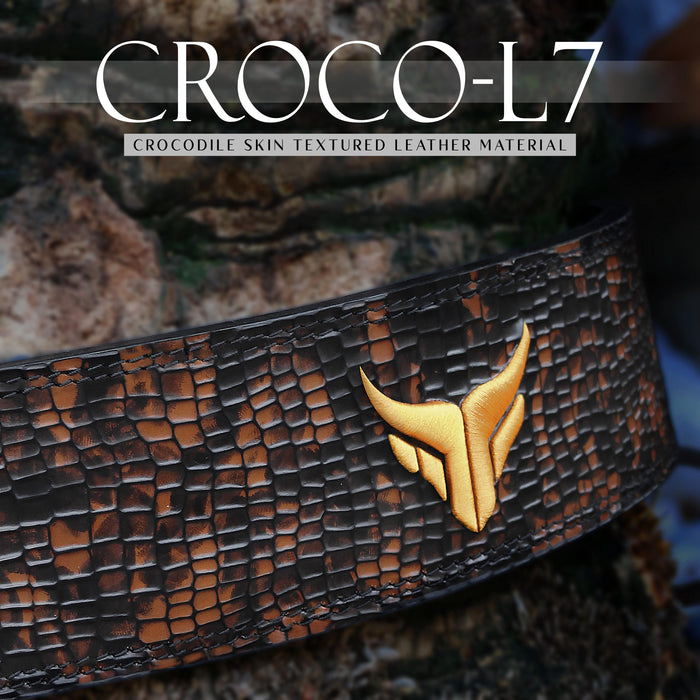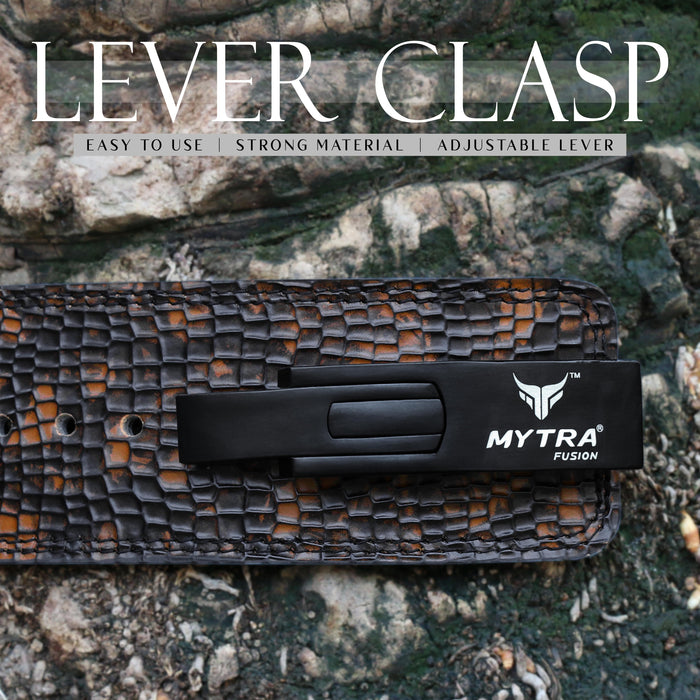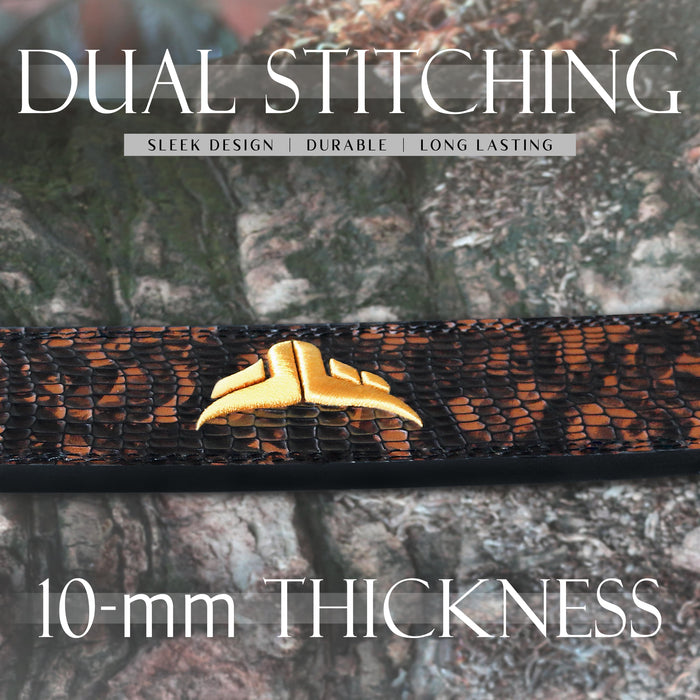 Mytra Fusion Weight Lifting Belt Real Leather Lifting Belt With Lever Workout Bet for Men & Women Powerlifting Belt
| | |
| --- | --- |
| Size | S, M, L |
| Material | Leather |
| Brand | Mytra Fusion |
| Colour | Dark Brown |
| Closure type | Buckle |
About this item
✅ Mytra Fusion gym belt front side is manufactured of ultra-quality matte finish leather and back side ultra-quality amara fabric. Mytra Fusion gym belt they help with lifting heavy weights which are not possible otherwise.


✅ Mytra Fusion lifting belt manufactured of ultra-quality steel lever and have specific holes for waist adjustment that you can adjust it as you wish.


✅ Mytra Fusion weightlifting belt are 10mm thick and 4 inches wide which weight belt provide circular stability and support to spine and core muscles while lifting the heavyweights and easy to put on and take off


✅ Mytra Fusion lever belt decreases the level of stress applied to the lower back while lifting a weight. This stress is reduced at this time when the belt compresses the abdominal cavity creating. Mytra Fusion workout belt for men, women, Fitness, Workout, Weightlifting, Gym and bodybuilding


✅ STAISFACTION GUARANTEED we believe in the quality of our leather weightlifting belt exercises and the satisfaction of our customers in our top priority. If you are not satisfied with the leather workout belt for any reason, please do not hesitate to contact us for a full refund.