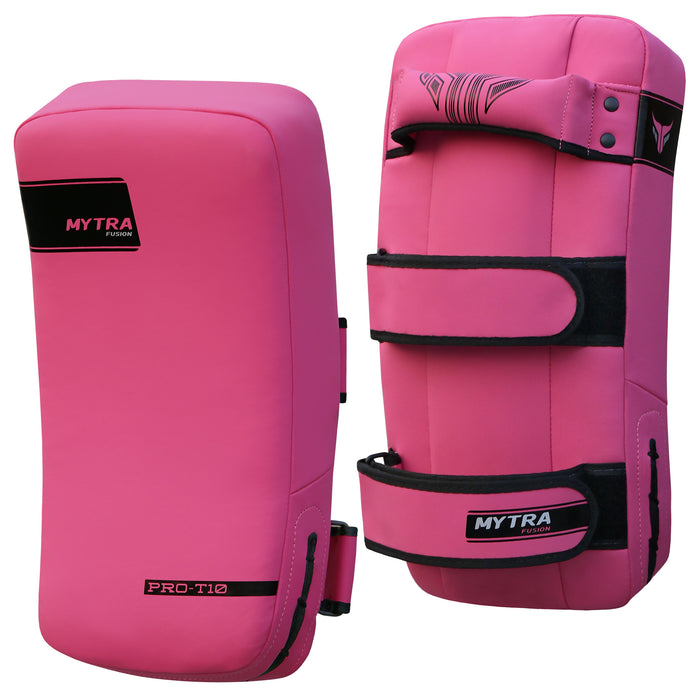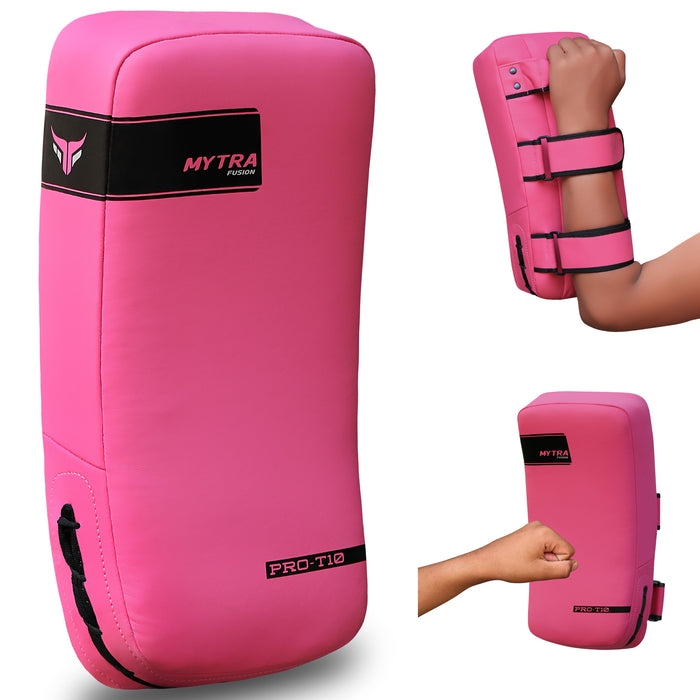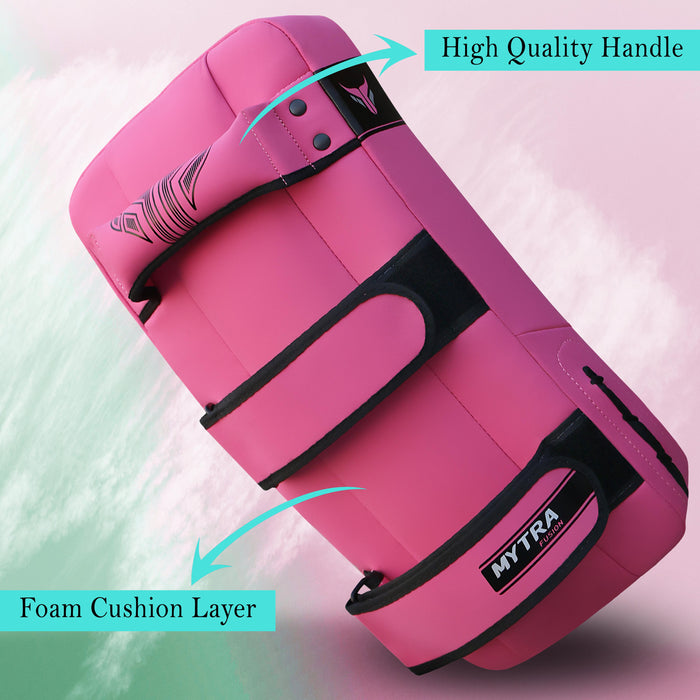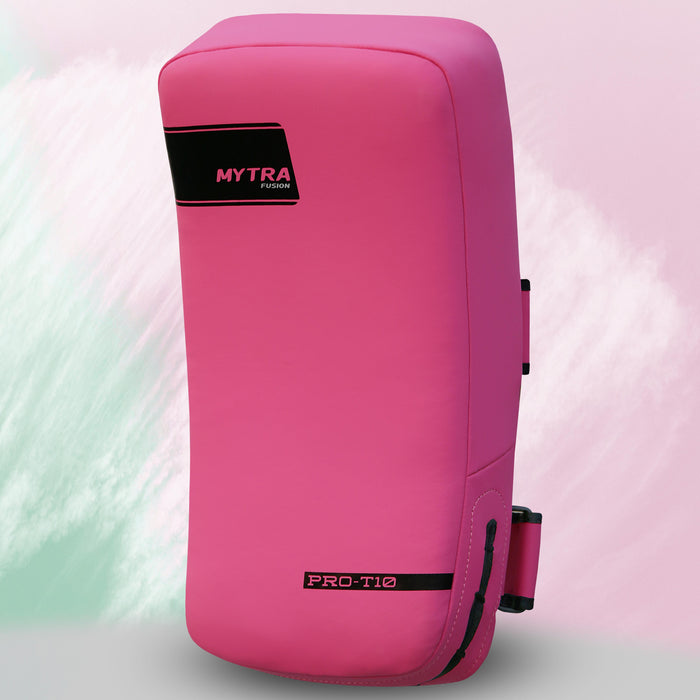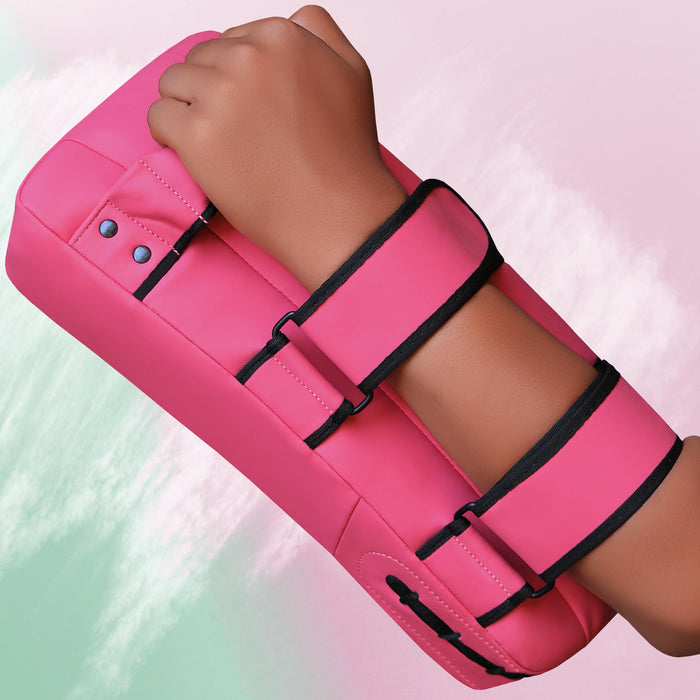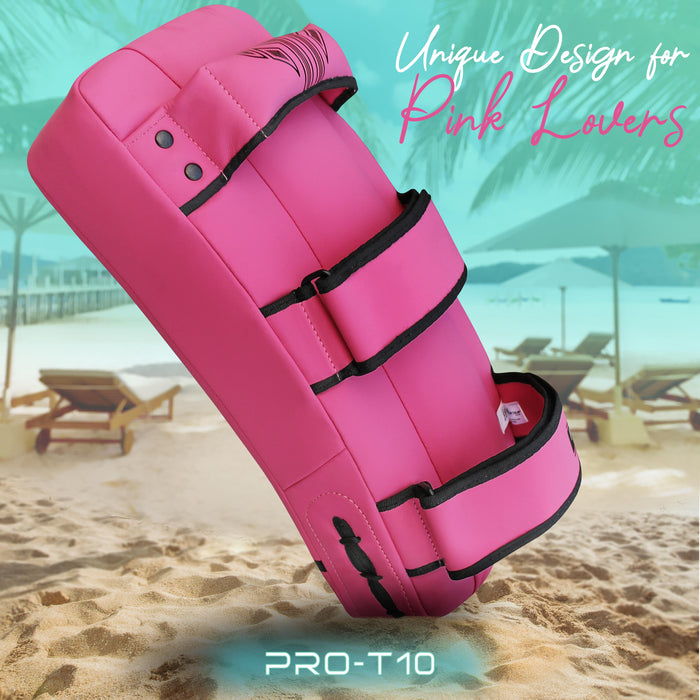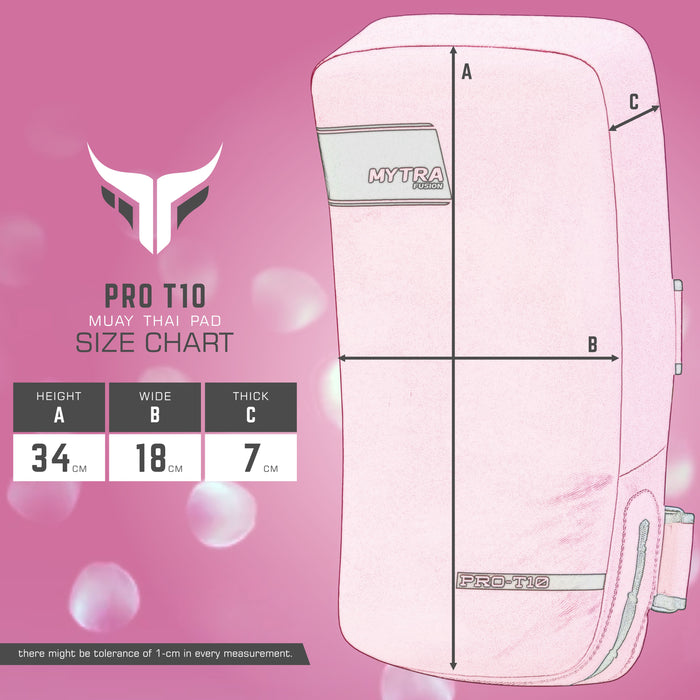 Mytra Fusion Women Muay Thai Pad Curved kick pad MMA, Kickboxing, Martial Arts, Karate Pinching pad
✔ Mytra Fusion women thai pads are manufactured of Premium Quality Artificial Leather. These pink muay thai pads is specially designed for maximum safety and support for trainers during hard training sessions.


✔ Mytra Fusion pinching pads comes with 2 premium quality hook & loop arm lock which gives a great fit and convenience and allows instant transition from one training scenario to another


✔ Mytra Fusion kickboxing pads are made to be durable and long lasting which will give you the performance and flexibility that the world class competitors need.


✔ Mytra Fusion women kick pads is 35cm hight 17cm wide and 6.5mm thick. These thai pads ideal for Karate, MMA, Muay Thai, kick boxing, Jiu-jitsu and more


✔ STAISFACTION GUARANTEED We believe in the quality of our muay thai pad and customer satisfaction is our top priority. If you are unhappy with the boxing muay thai pad for any reason, please do not hesitate to contact us for a full refund.