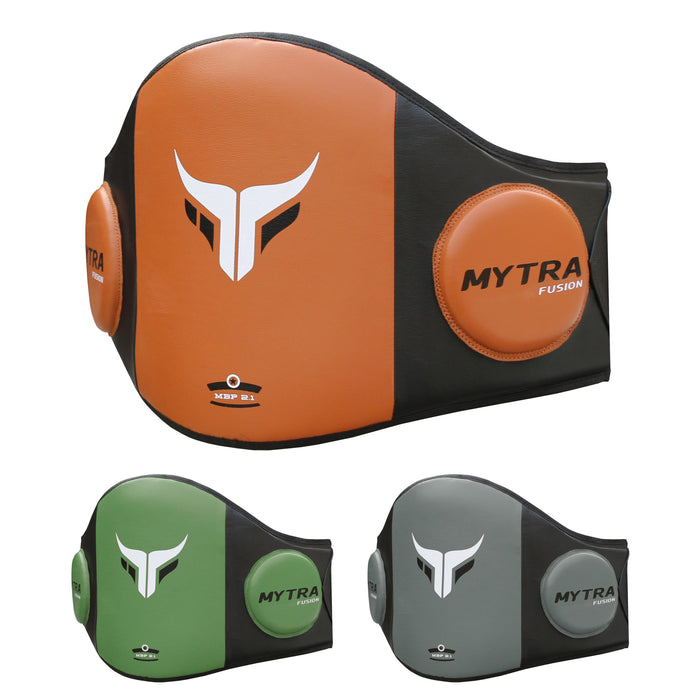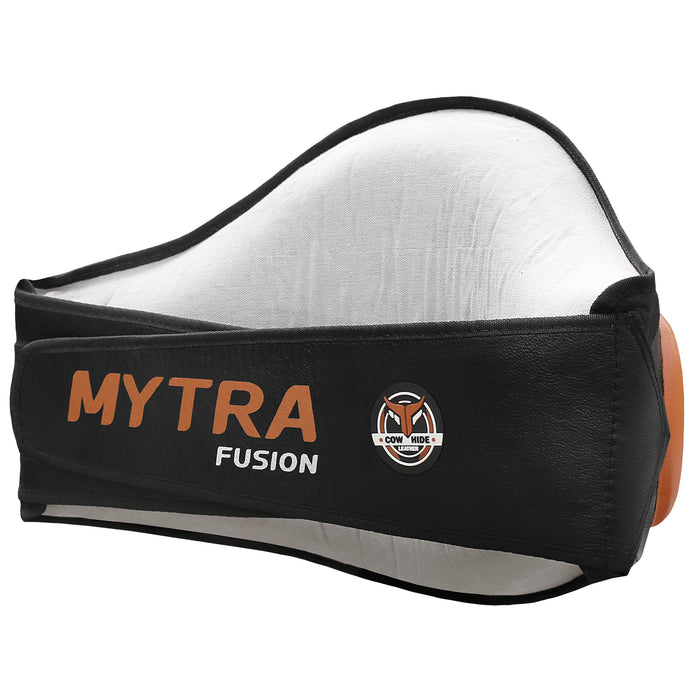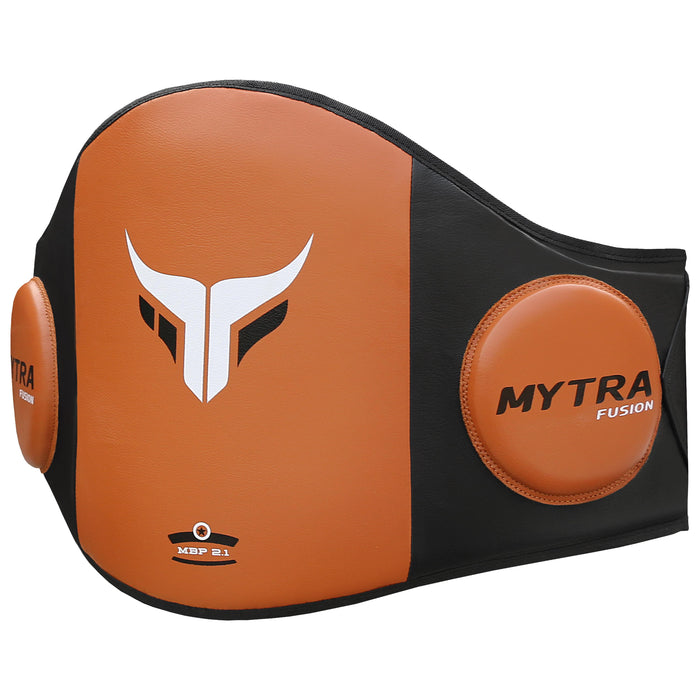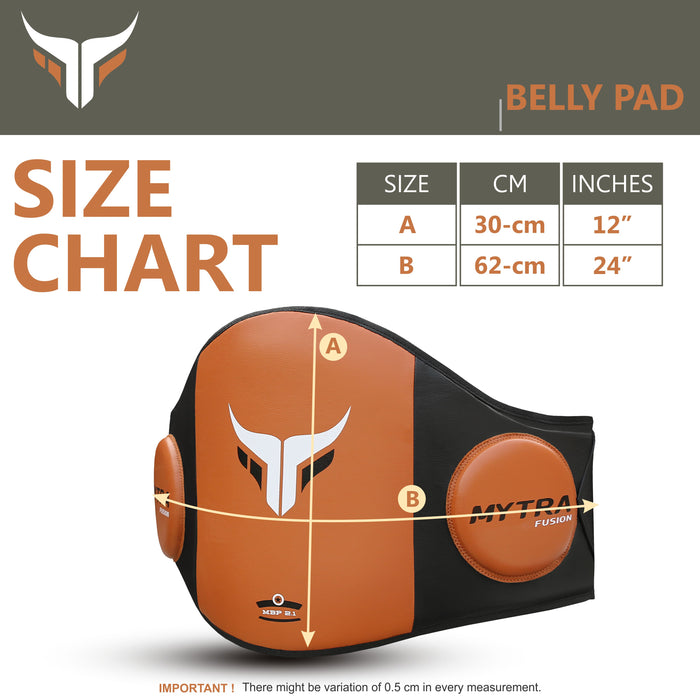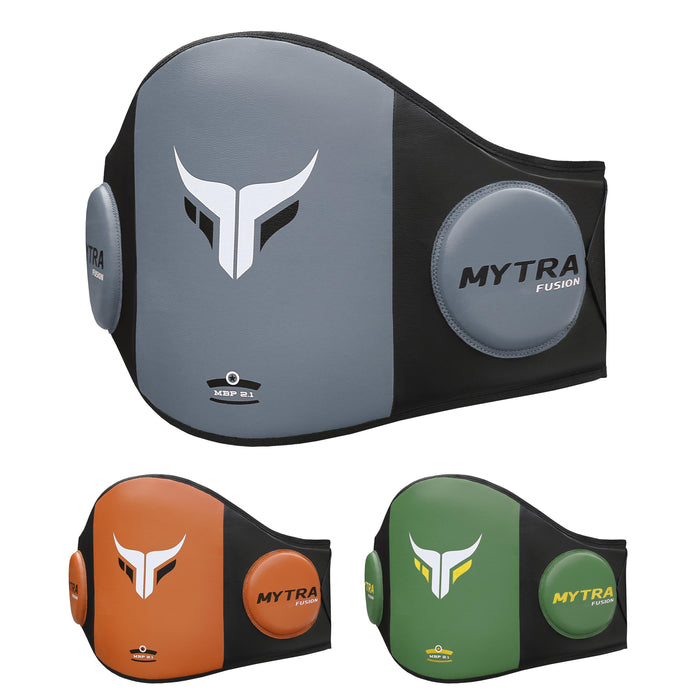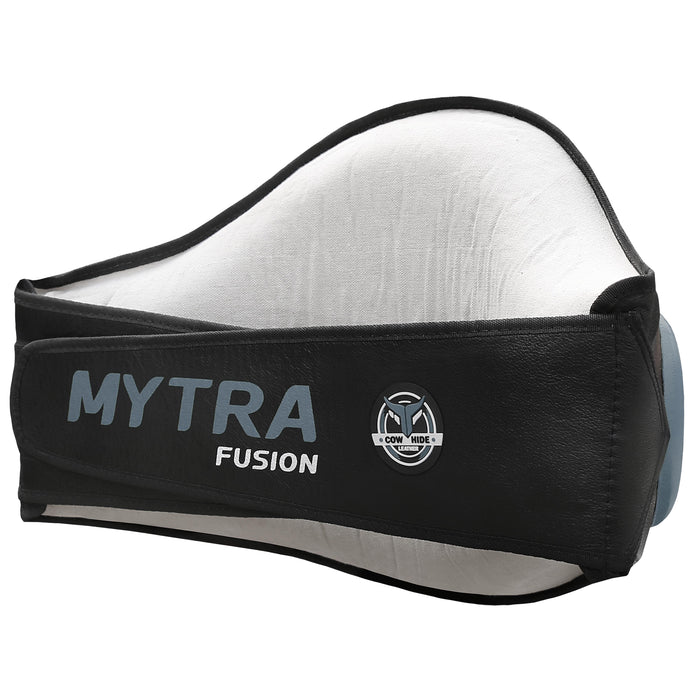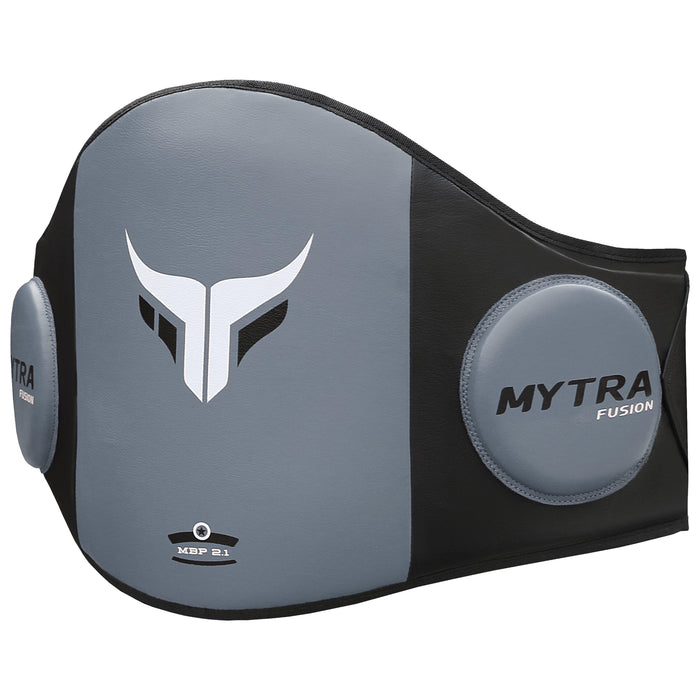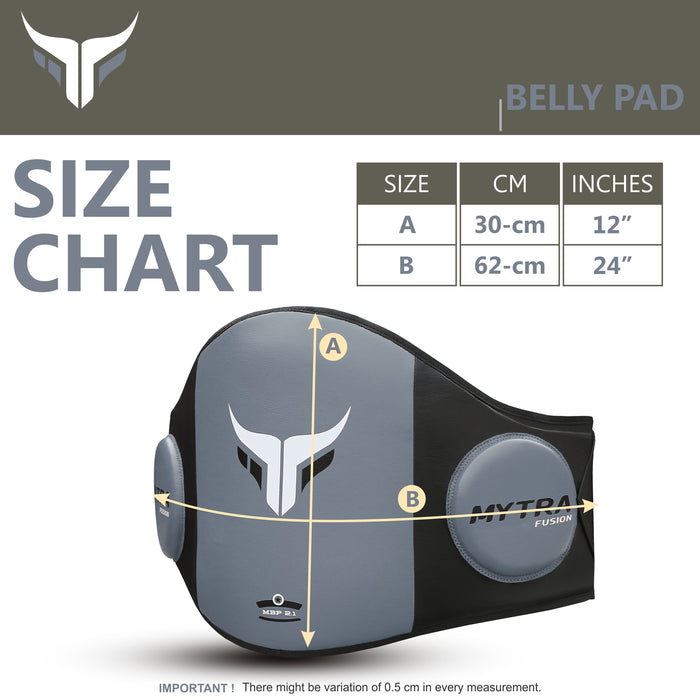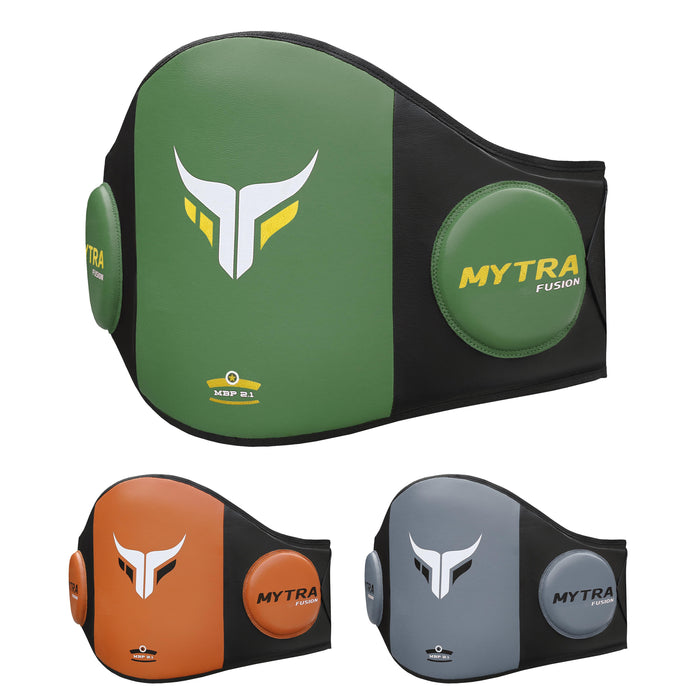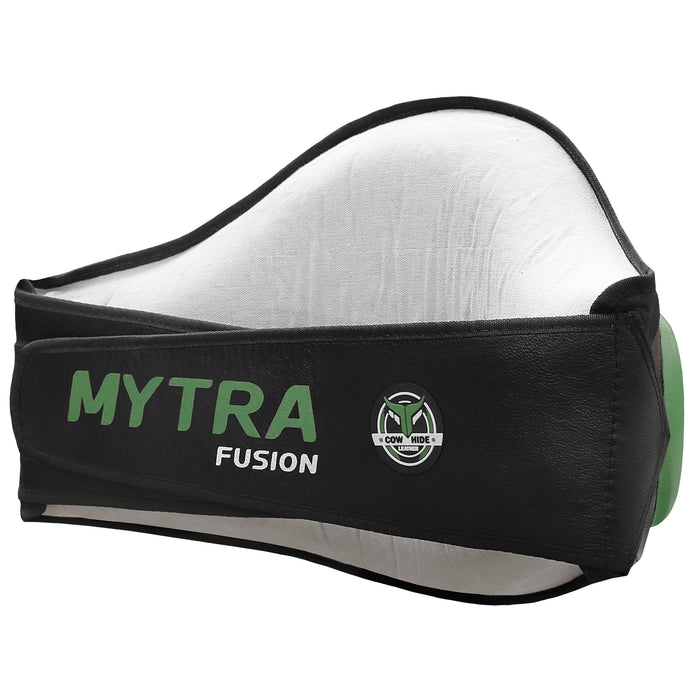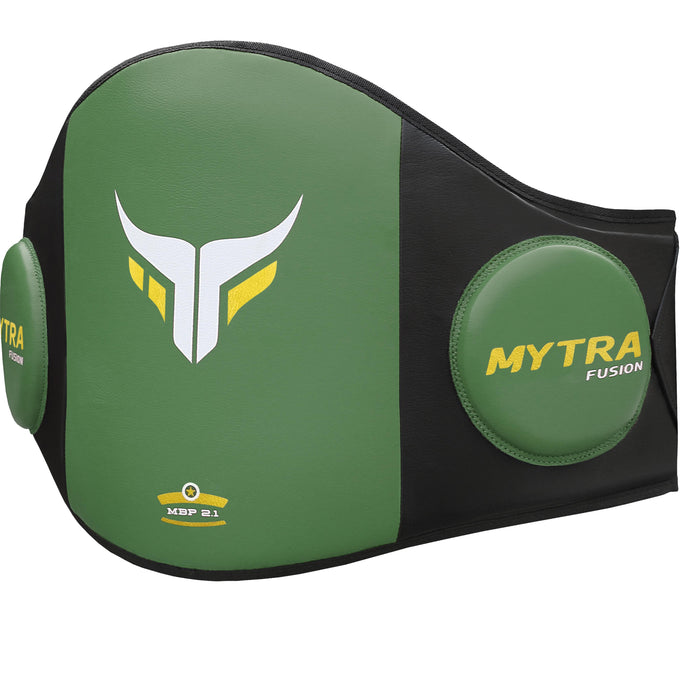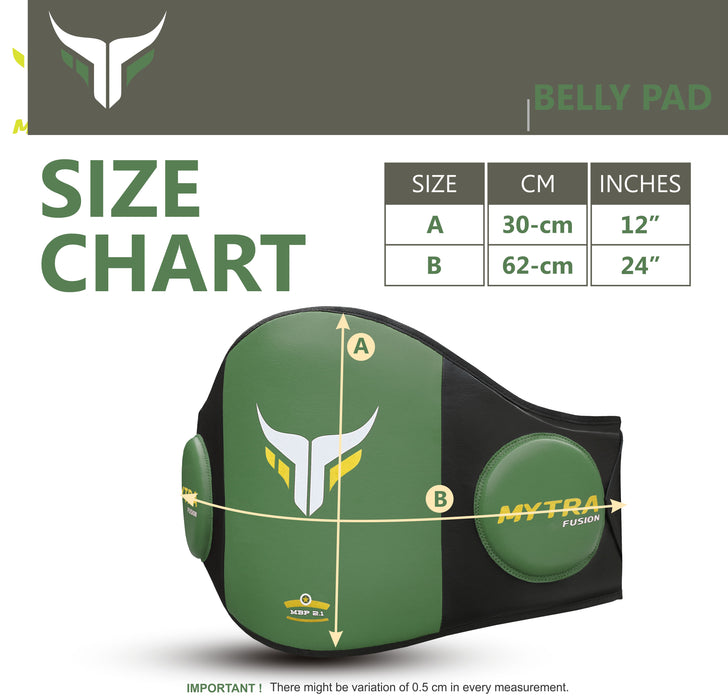 Mytra Fusion Belly Pad - Boxing Belly Shield MMA Muay Thai Kickboxing Belly Protector
✔ Mytra Fusion Body Shield is manufactured with high quality cowhide leather for complete protection of the abdomen. These cow hide leather materials can withstand long time wear and tear.


✔ Mytra Fusion Belly protector is equipped with Ultra advanced technology "UNDERLAY foam" and an extra layer of EVA foam. The underlay foam padding offers a complete shield against the strikes.


✔ Mytra Fusion belly shield comes with a high-quality hook & loop waist closure at the back like you can easily adjust customized. Mytra Fusion belly protector ensure an easy secure fit.


✔ Once you are wearing the Mytra Fusion Belly shield, this lightweight design allows you to say your heart talk and it belly protector will give you the performance and long-lasting durability. These Belly Pad is ideal for Karate, MMA, Muay Thai, Taekwondo, Kickboxing, training push kicks, knee strikes.


✔ STAISFACTION GUARNATEED we believe in the quality of our Belly pad and satisfaction of our customers in our top priority. If you are not happy with Boxing Belly Protector for any reason, please feel free to contact us to get a full refund.