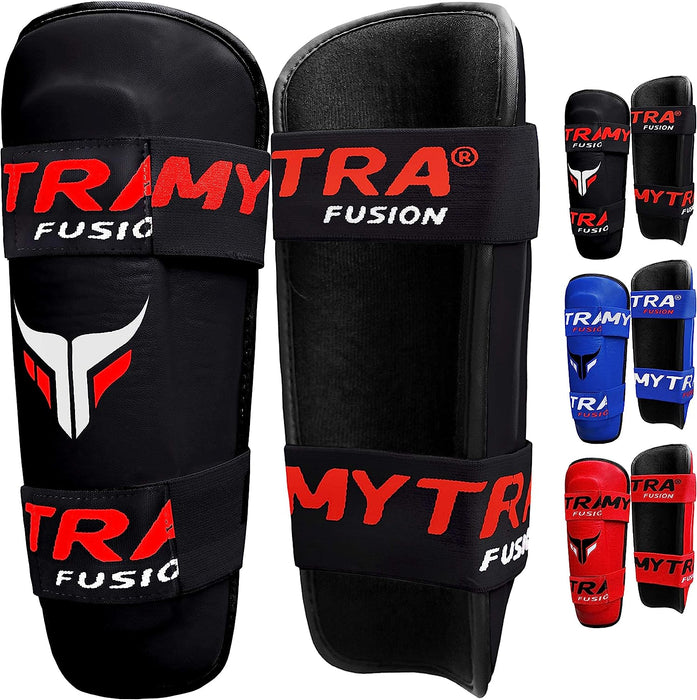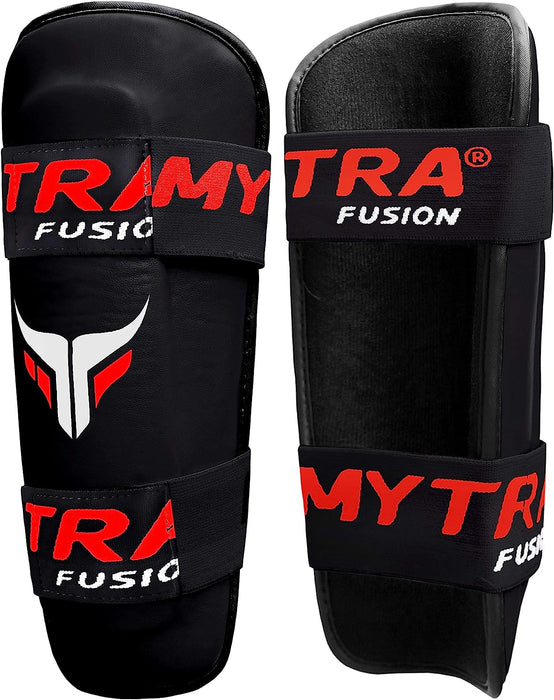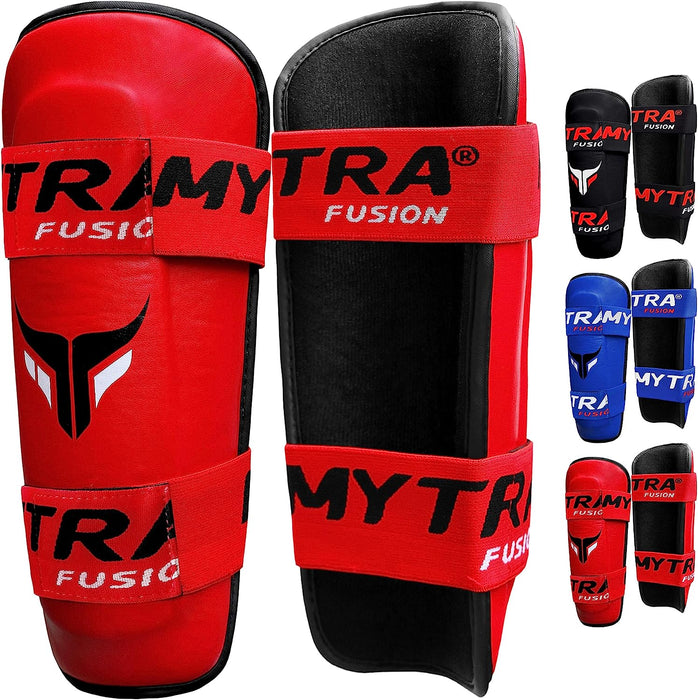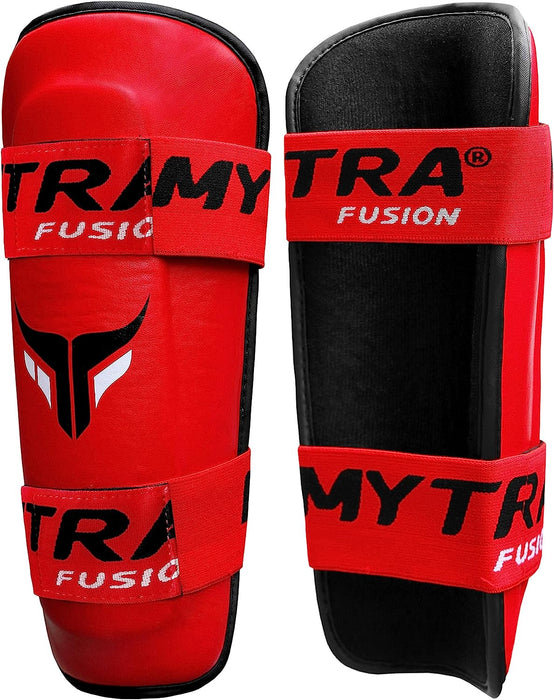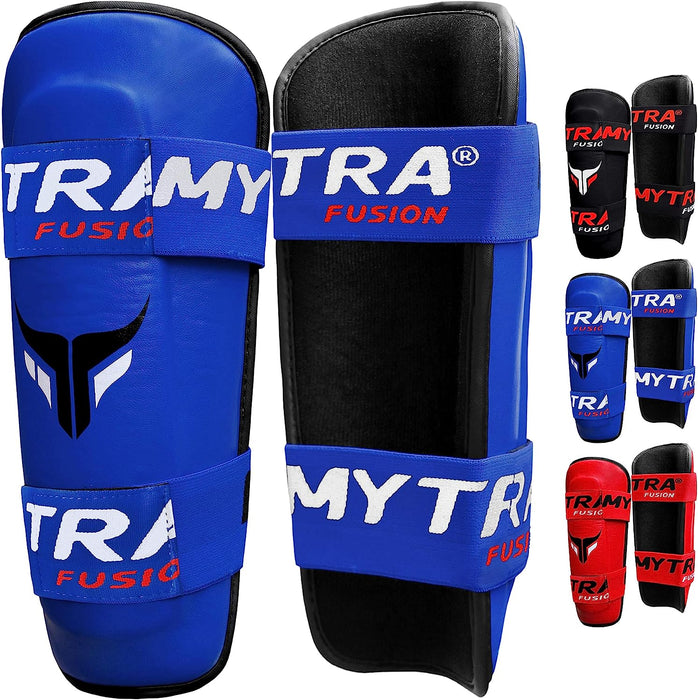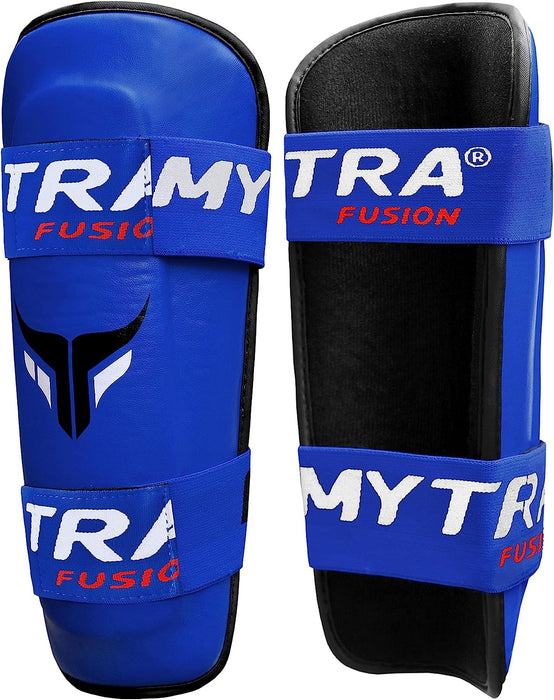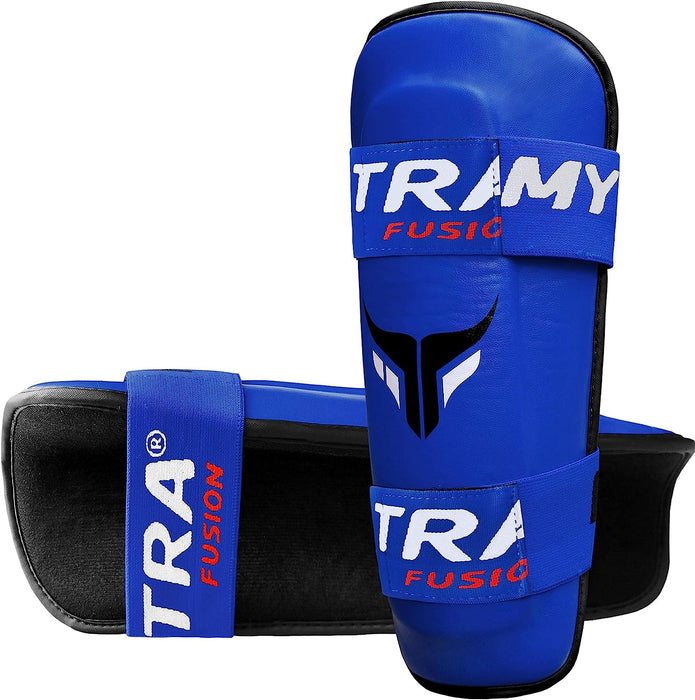 About this item
ERGONOMIC DESIGN: Developed from the ground up with Muay Thai in mind, these shin guards are ergonomically designed to fit to the legs. Their specialized contours provide excellent comfort. The ergonomic design of these shin guards also improves their performance. They provide adequate coverage to protect your shins and legs while training and sparring.

CIRCULATION & FLEXIBILITY: With quality material these shin guards features impressive lightweight construction, open backs for improved circulation, and flexibility for even more comfort. Mytra Muay Thai Shin Guards are considered to be the best training partner for any athlete.

AUGMENTED MOBILITY: Mytra Muay Thai Shin Guards have been designed so that there are absolutely no rough edges or metal fixtures. They also feature a lightweight and comfortable design that doesn't sacrifice mobility. Pair this with a lot of coverage and you have some of the best shin guards for Muay Thai around.

SHOCK ABSORPTION: Mytra Muay Thai Shin Guards are an excellent choice for those that are extremely aggressive in their training exercises and drills. The shin guards themselves are made from high-density foam. A synthetic leather shell covers them. This combination provides the utmost in shock-absorption.

SECURE-SNUG FIT: You don't want your shin guards to slip during an intense fight – and these won't. They'll stay snug until the end of the round. There is no need for adjusting them while in use. Closure straps promote a no-slip fit.