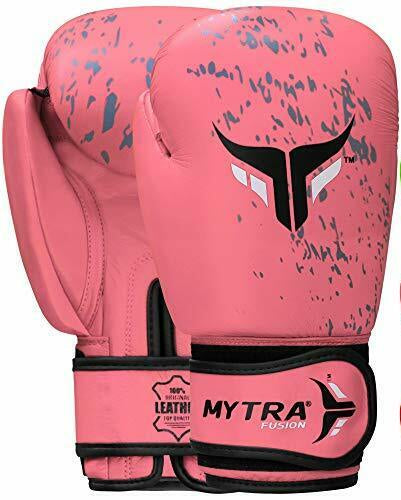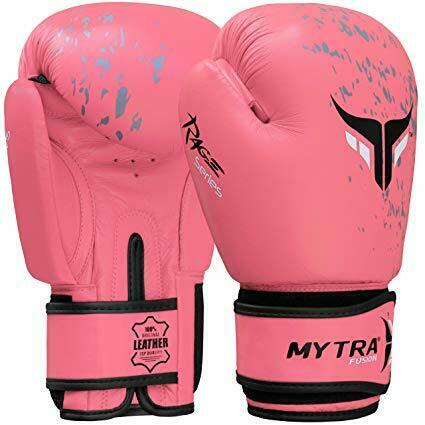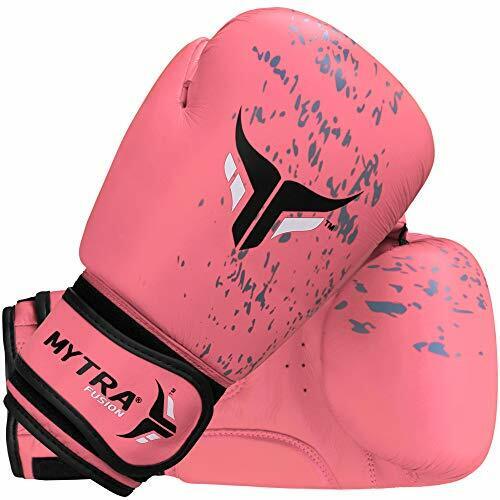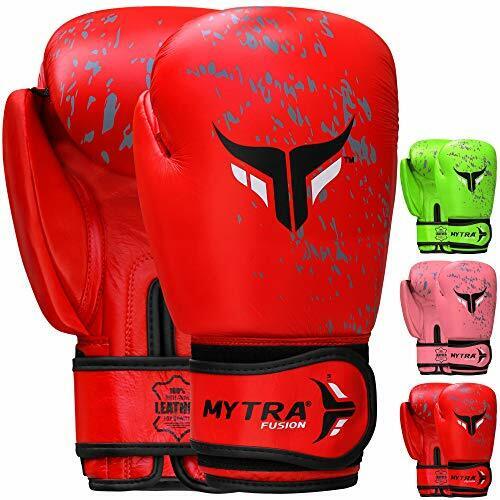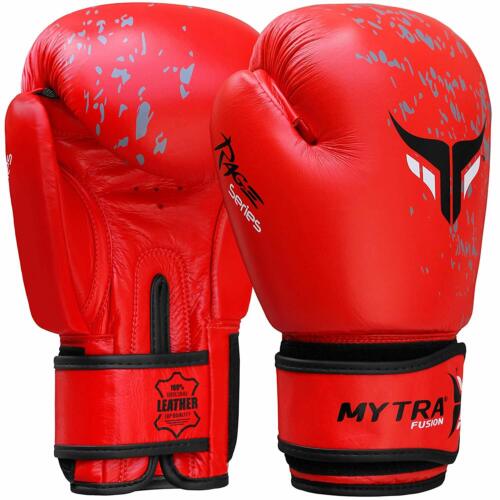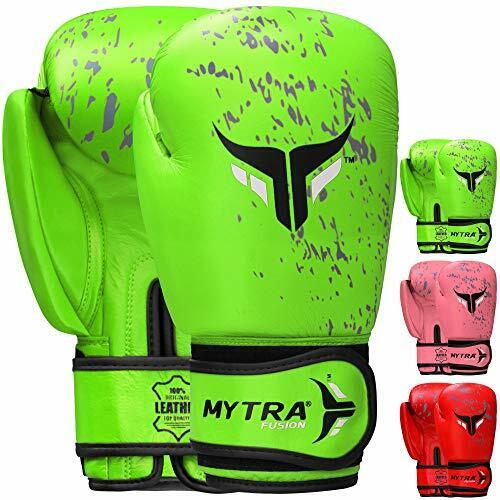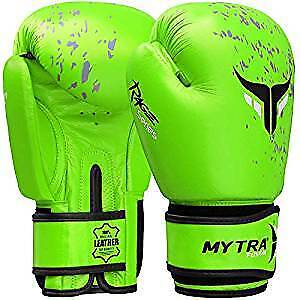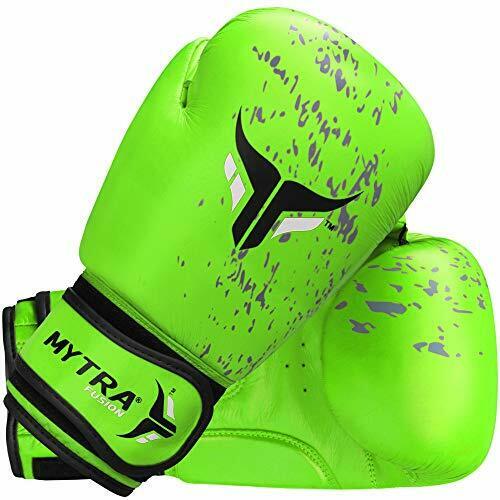 Mytra Fusion Boxing Gloves Hook and Loop Leather Sparring Gloves Rage
| | |
| --- | --- |
| Size | 10-oz, 12-oz, 14-oz, 16-oz |
| Color | Pink, Green, Red |
| Material | Leather |
| Brand | Mytra Fusion |
| Glove Type | Sparring |
EXTREME PROTECTION: The Mytra Fusion Rage Boxing Gloves offer a good level of protection, with a ETH-infused foam that helps absorb impacts while training. The arched design encourages proper fist closure when striking heavy bags.
SHOCK ABSORPTION: These gloves are versatile choice for beginners who may want to go from sparring to heavy bag work. The wide wrist straps powered by hook-and-loop closures for ample support. The shock absorption of the foam helps prevent injuries, so you won't be sidelined.
VENTILATED PALM: The boxing gloves have ventilated palm and thumb sections that help keep your hands dry even during long practice or sparring sessions. They offer excellent wrist support thanks to a tapered, wraparound closure area that can also be quickly opened for fast removal.
RETAINED POSTURE: Their contoured shape helps the hand assume the correct fist position for proper technique and safety. The gloves provide 4 layers of foam protection that don't require a break-in period with a internal microfiber thumb area to reduce unwanted sweat.
EXCEPTIONALLY DURABLE: These durable, long lasting gloves maintain their shape after thousands of strikes against the heavy bag, thanks to their all-leather exterior and quality pads. These gloves can keep everything in alignment, so that nothing gets over-extended.