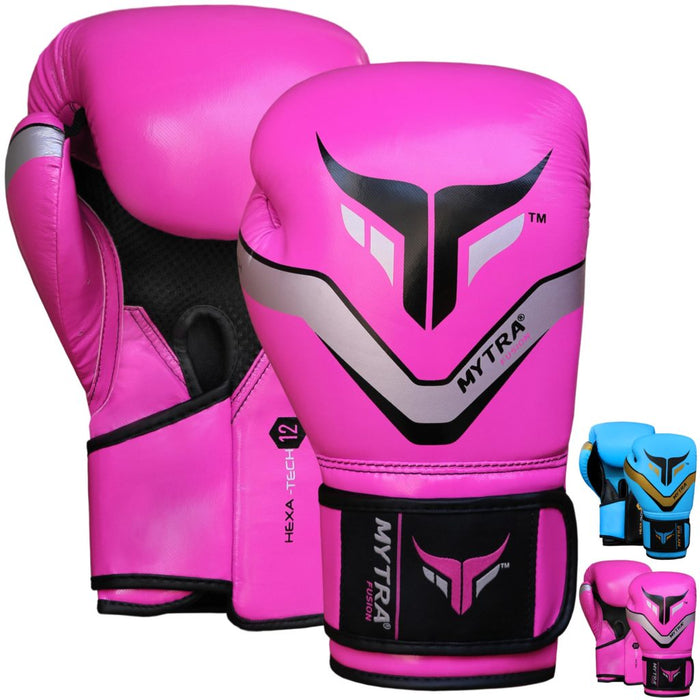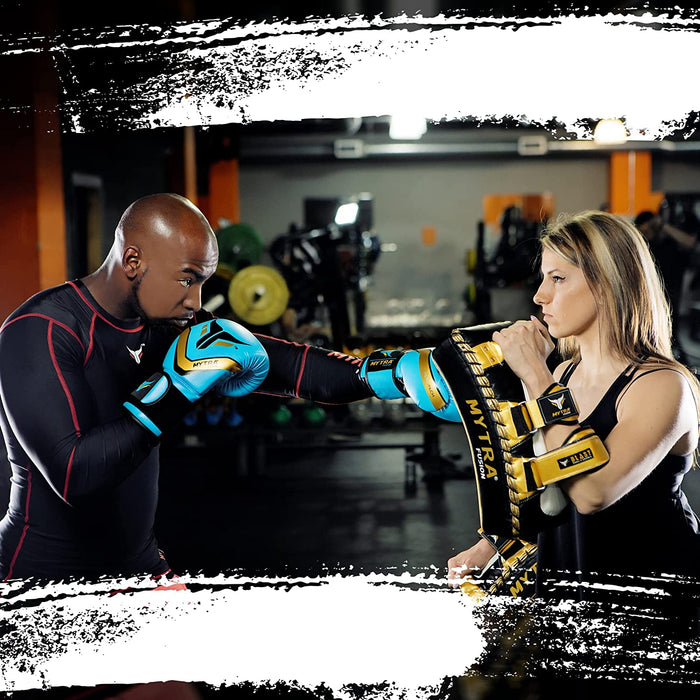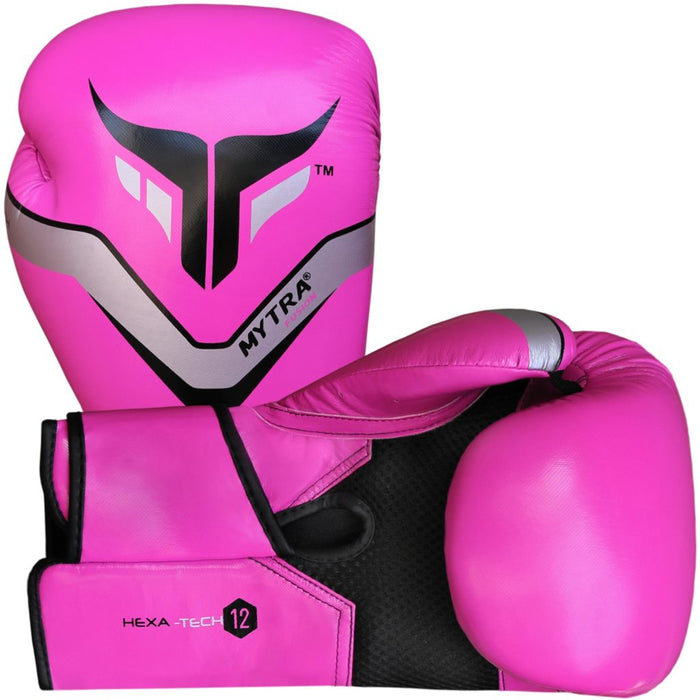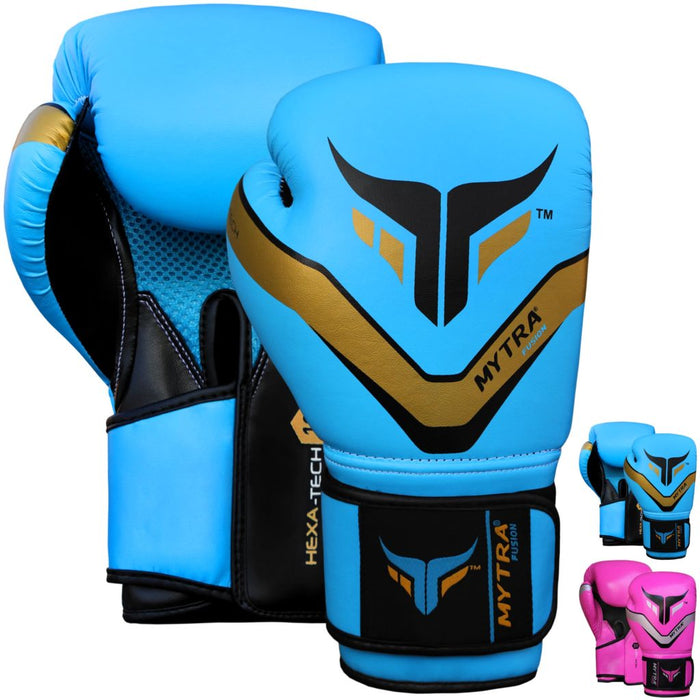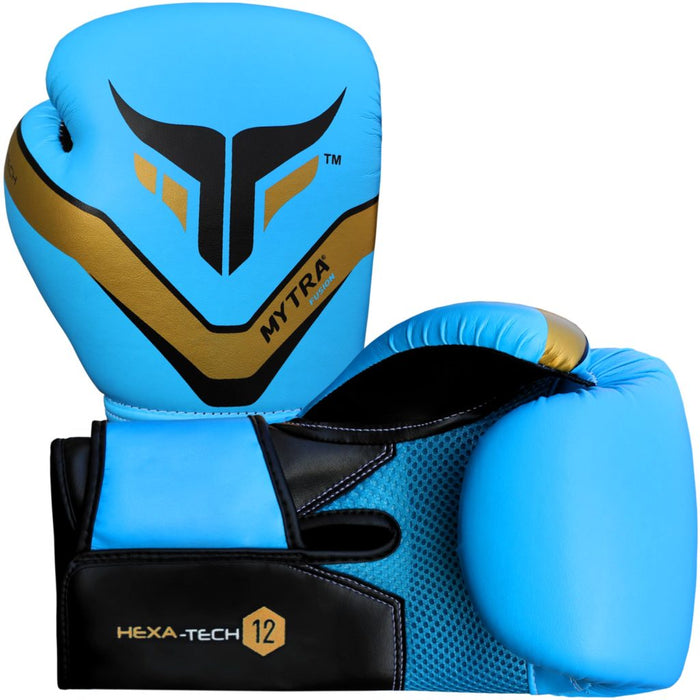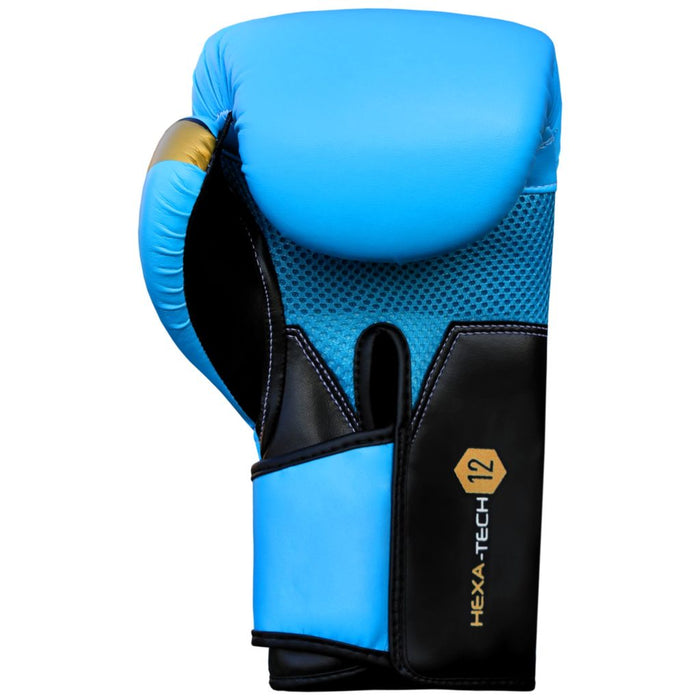 Mytra Fusion Boxing Gloves Hook and Loop Sparring Gloves Hexa Tech
| | |
| --- | --- |
| Size | 10-oz, 12-oz, 14-oz, 16-oz |
| Color | Pink, Blue |
| Material | Faux Leather, Polyurethane, Leather |
| Brand | Mytra Fusion |
| Closure Type | Hook and Loop |
Mytra Fusion HEXA-Tech Synthetic Leather series boxing gloves are made from prime quality synthetic leather to resist extreme punishment and can prove to be the best companion of the boxing bag. With tri-layered shock absorption and synthetic grain leather durability, these gloves have no match.
It has a Swift-Z Hook & loop closure for a better grip around the wrist. These sparring gloves special shock absorption technology provides augmented protection for hands in the boxing ring and training sessions.
Mytra Fusion punching gloves Ergonomically designed according to the needs of professionals around the globe. It incorporates the Nano-Spores technology for ventilation which keeps the hands dry and soak the moisture.
The strategically placed vented holes in the palm mesh allow the fresh air to have contact with the hand which keeps the hands relaxed while long sparring sessions. These punching bag gloves made using X-Mould Technology and inspired by the Z-Smart design series, these gloves reshaped the training and sparring standards. These training gloves are articulated to prolong the training sessions. With the best comfort and feel this boxing gear serves to be the perfect training companion.
The special PU-X gel lining with Nano-pores allows easy ventilation and gives a smooth feel. These fighting gloves best for training, combat, fighting, punching and sparring sessions. The strategically placed perforations allow easy ventilation and wick the moisture which helps in keeping the hands dry for long training and sparring sessions. The pro-wide Swift-Z Hook & Loop wraparound provide snugness at par excellence.