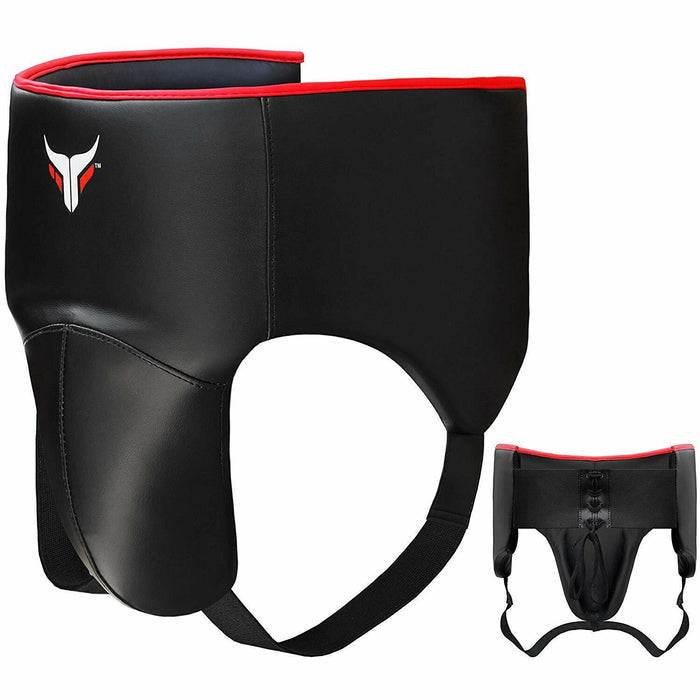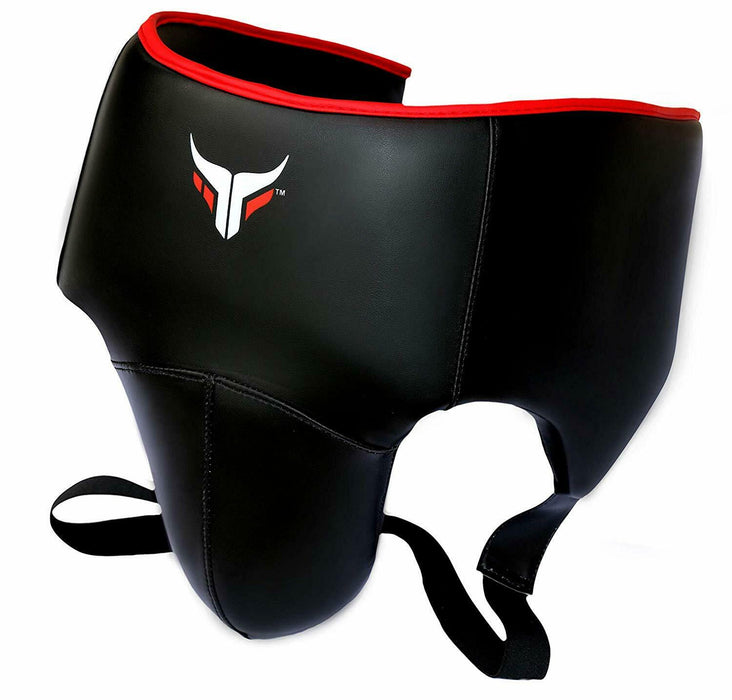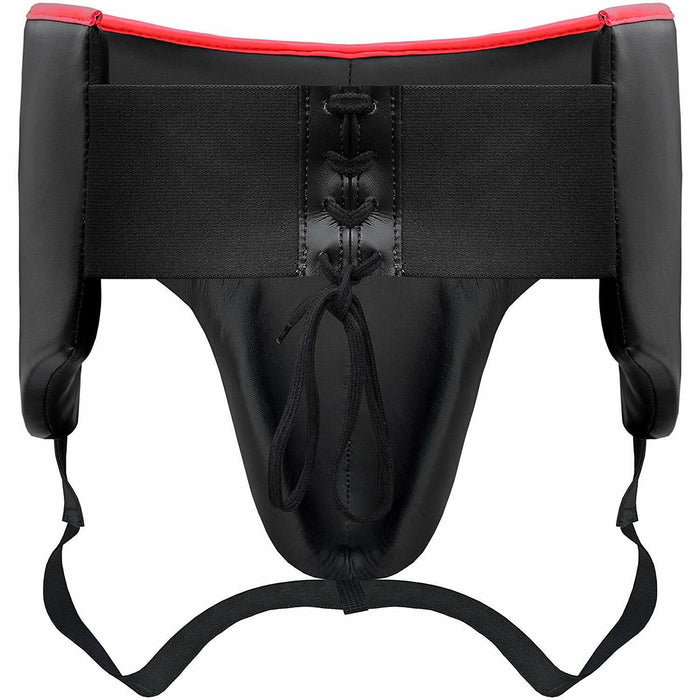 Mytra Fusion Boxing Groin Guard Muay Thai MMA Abdominal Groin Protector
| | |
| --- | --- |
| Colour | Black red |
| Brand | Mytra Fusion |
| Item weight | 300 Grams |
About this item

Mytra's worth buying economical groin guard is pro addition to protective accessories range. Versatile design makes it suitable for any kind of sports like sparring, Muay Thai, boxing, MMA and kickboxing, etc. Nicely curved padded groin area with additional padded, providing maximum protection to the athlete during intense training sessions.


A tiny vented perforation keeps air contact, eliminating discomfort-able sweaty feeling. Heavy-duty stitching does not just help in retaining its shape but also makes it the best alternative to the Synthetic leather groin guards.


Synthetic leather combined with gaur-09 Finishing makes it highly resistant to wrinkles and stains. Padded edges with a smoothening finish reduce friction against the body during active performance.


Advanced internal KJT-shock-absorbing material layer around the groin area ensures the maximum level of protection without compromising athlete's comfort and mobility.