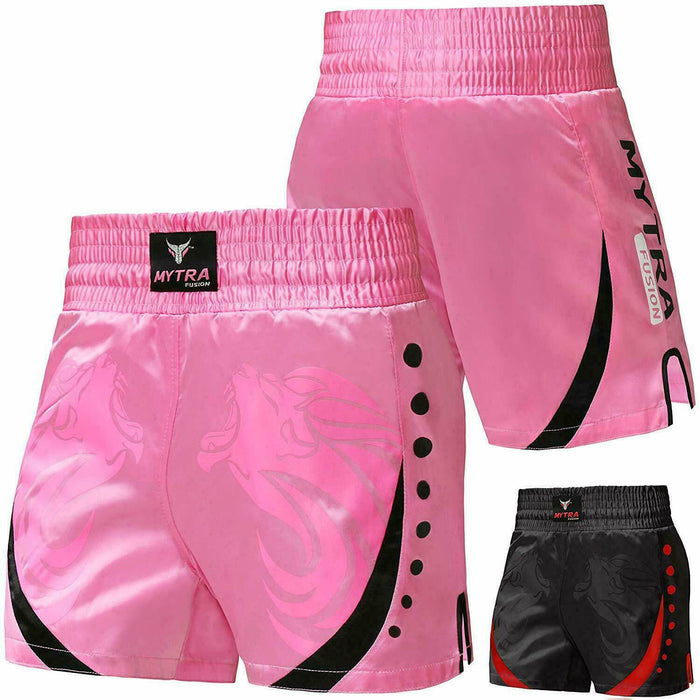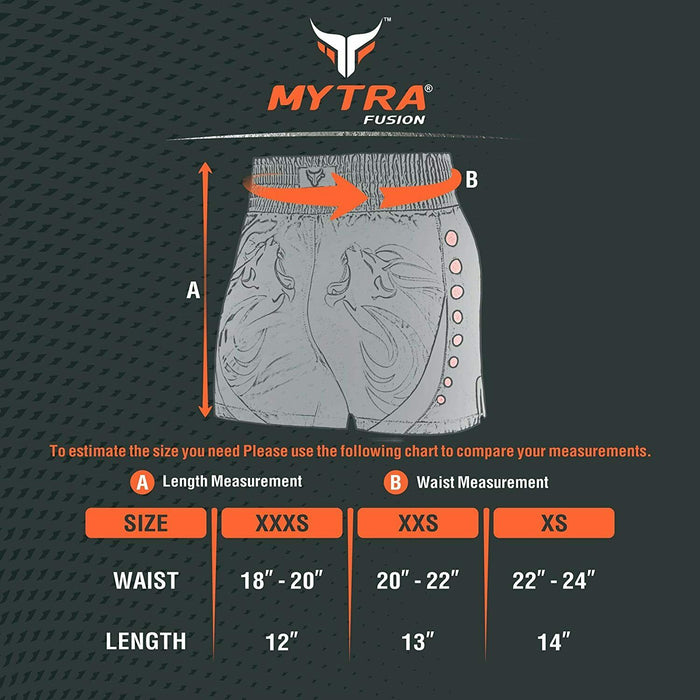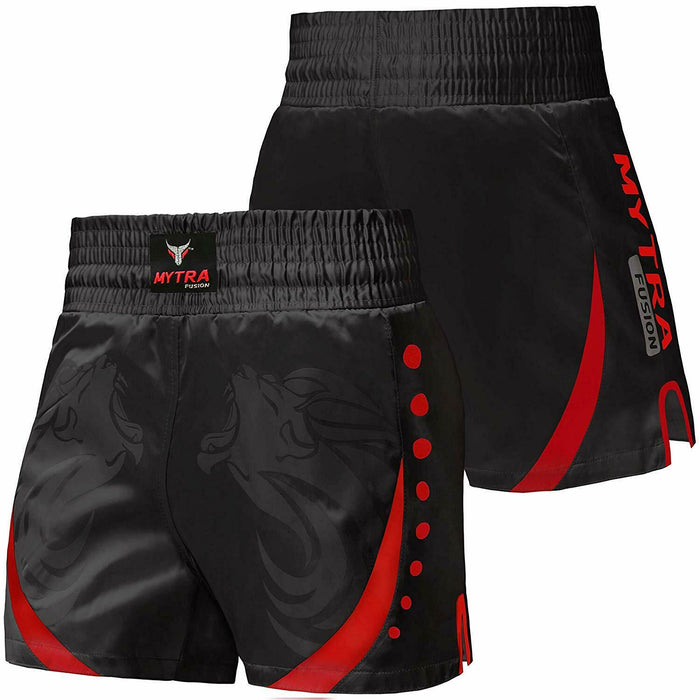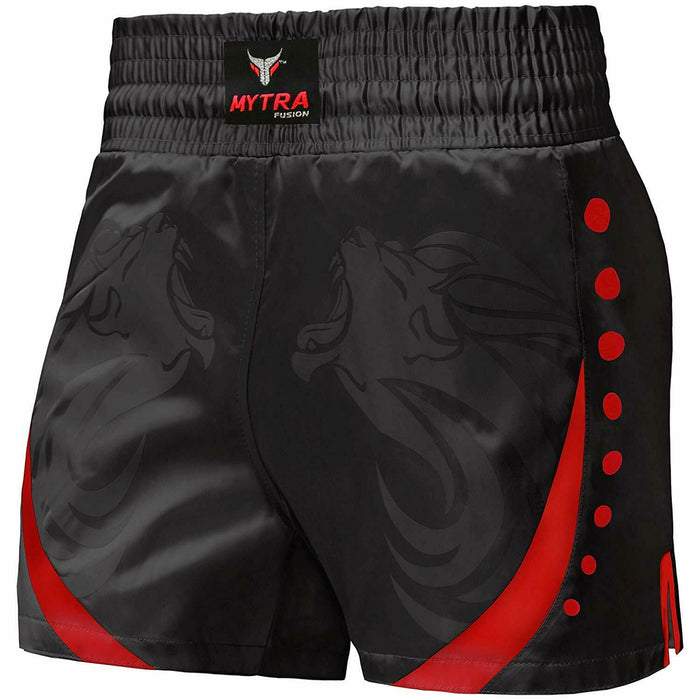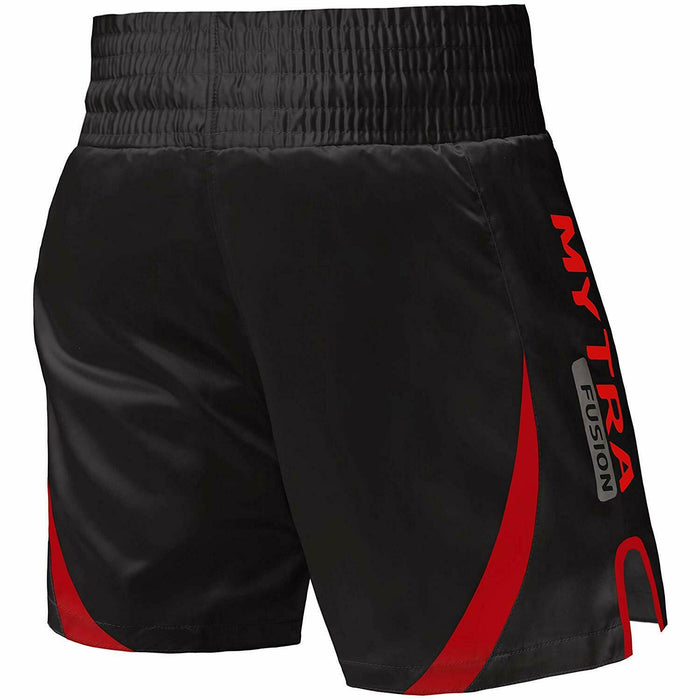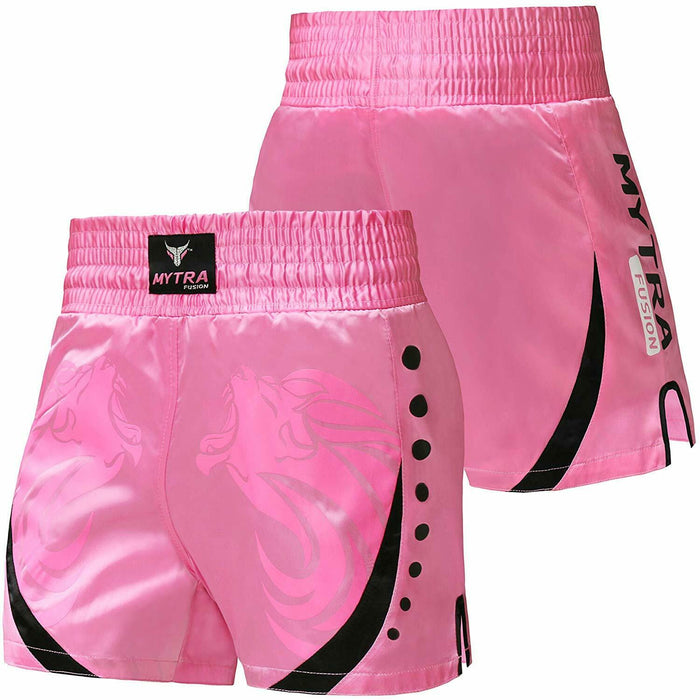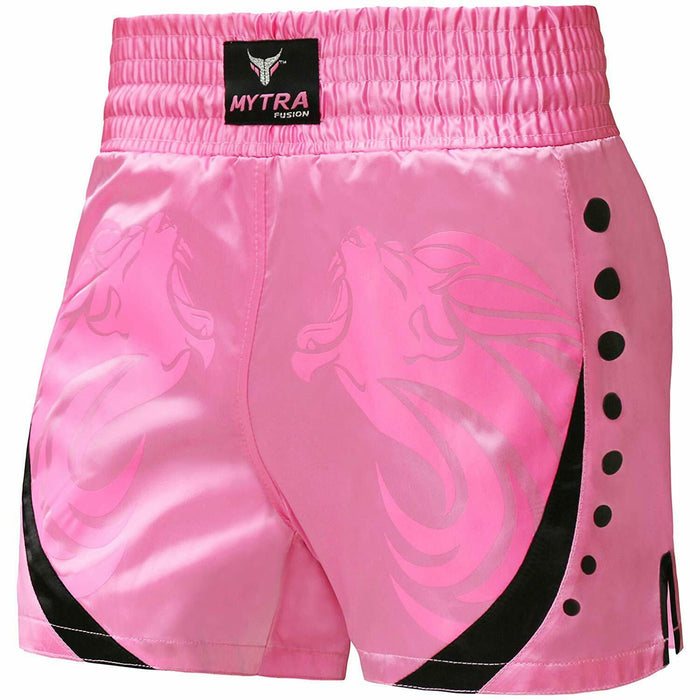 Mytra Fusion Boxing Kids Shorts Modern Range Muay Thai Drg Series
Description:
When it comes to pushing the boundaries, there is no other brand like Mytra Fusion. These Lion Kids shorts were true to size, very comfortable, lightweight, breathable, great fit and best in design. These are made with light microfiber material with tear-resistant qualities which makes them fully machine-washable. The Mytra Kids Muay Thai shorts are made with quality in mind, using the best satin fabric. Not only will these shorts feel great, but they allow for your best performance. Unique designs with instantly recognized lion logo really differentiates these shorts from all the other shorts in the market. Mytra Kids Muay Thai shorts are a great fit for anyone who loves the traditional cut and style of Muay Thai apparel. The mid-thigh short length and cut allow for excellent movement without any restrictions, while the elastic waistband keeps the shorts in place. The quality is on par with the best. These shorts make sizing easy with specific measurements, so there's no guessing which size will work best for you. The elastic waistband fits snug to your body, keeping your shorts firmly in place without running too tight.
Feature:
UNRESTRICTED MOBILITY: With large side splits and wide leg openings, you'll find that you have a high range of movement and unrestricted mobility. The sides of the shorts feature a cushioned guard that serves to absorb kicks from opponents.


ADJUSTABLE FIT: These are very lightweight and comfortable yet these shorts are durable and functional made to the specifications of the sport. The elastic waistband and drawstring combination ensures that your shorts stay in place with an adjustable fit.


TEAR-RESISTANT: The Mytra Kids Martial Arts shorts are designed for performance. Made from high-grade micro-fiber material, these machine washable shorts are tear-resistant and durable for long-term use and high impact.


SUPERIOR DESIGN: Modern Muay Thai shorts give the classic design a bit of a makeover with new styles and updated features, while still maintaining the integrity of what a pair of these shorts should be. Additionally, the designers of these shorts kept the style in mind by offering signature lion mark.


EXTREMELY DURABLE: Comes in two colors and three sizes. These shorts are durable and machine washable, made from lightweight material that's comfortable. The sizing tables are accurate and give you enough space with enough fit around the waist.