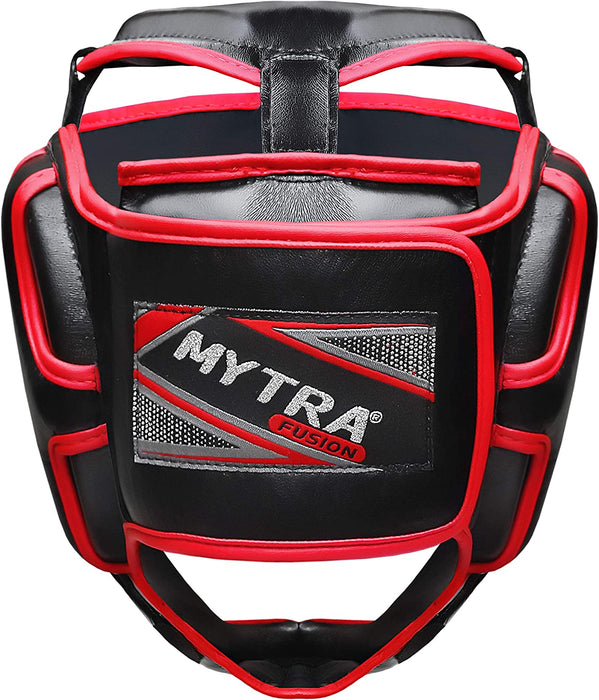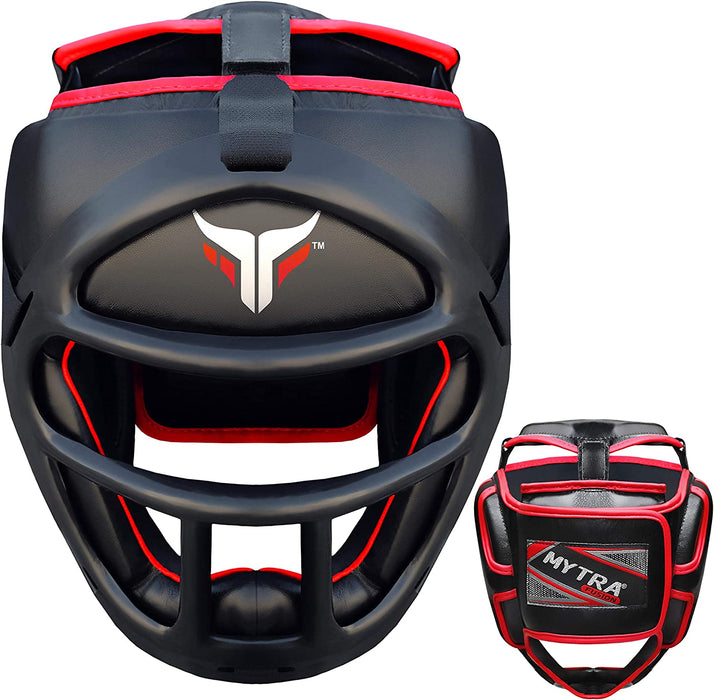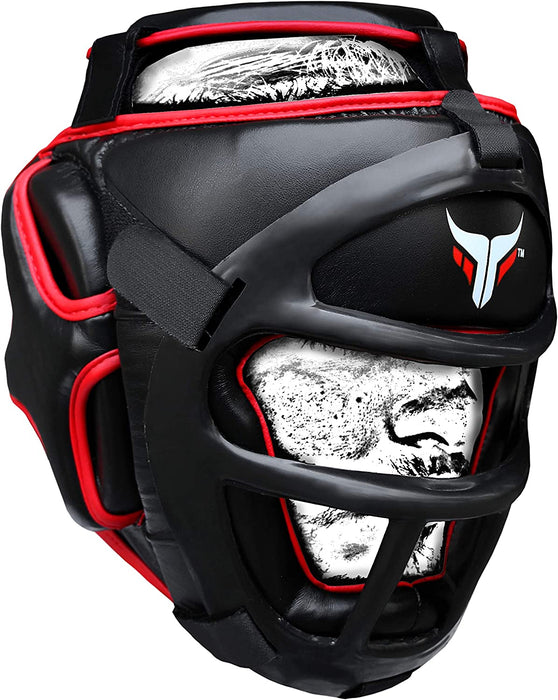 Mytra Fusion Head guard for Boxing Headgear Muay Thai, Grappling, Sparring, Kickboxing, Karate Martial Arts
| | |
| --- | --- |
| Brand | Mytra Fusion |
| Colour | Black |
| Size | S/M |
| Outer material | Plastic |
| Inner material | Leather |
About this item
The Mytra Headgear is good for abating any kind of bang to the head, whether it's inside the octagon or out. With its detachable plastic face mask attached will not only protect your head, but it'll also psych out opponents due to its fierce appearance.


The ample pads and lining of the Mytra Full Face head guard will help you absorb multiple strikes with minimal pain or damage, including uppercuts to the chin, glancing blows to the cheeks, or haymakers to the temple.


It will keep you upright until you're skilled enough to block. It is a fine choice for boxing and training, as it keeps most of your face covered and unexposed, allowing you to protect every blow as it's coming. In addition to resilient leather, this headgear also sports shock-absorbent padding, taking some of the stings out of your opponent's jabs.


It's easy to put on and take off, so you should be able to wear it even if a few punches slip through. It doesn't just shield you from blows, it puts a pretty cool image of a longhorn on the front of your head.


It is formidable enough to save your schnoz from a high kick, while still allowing you unobstructed sight. Even your peripheral vision should be unaffected, so you'll be ready for anything else that's thrown at you.