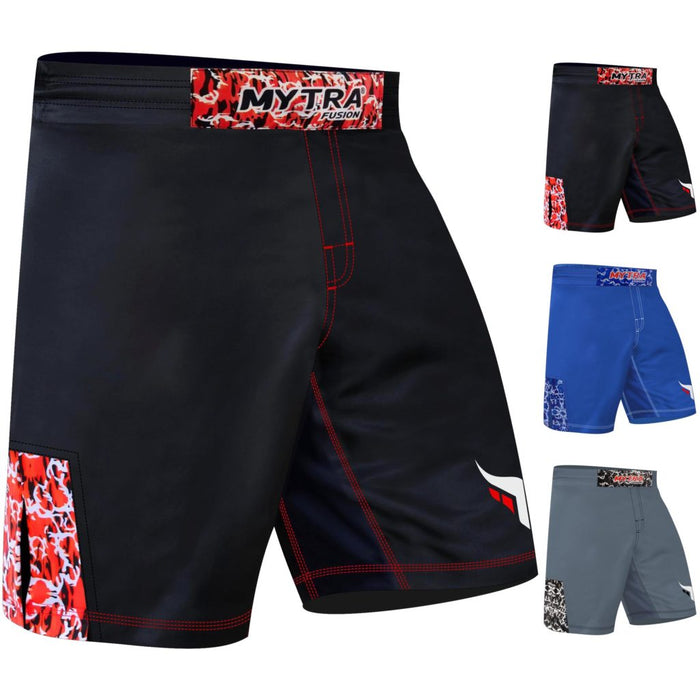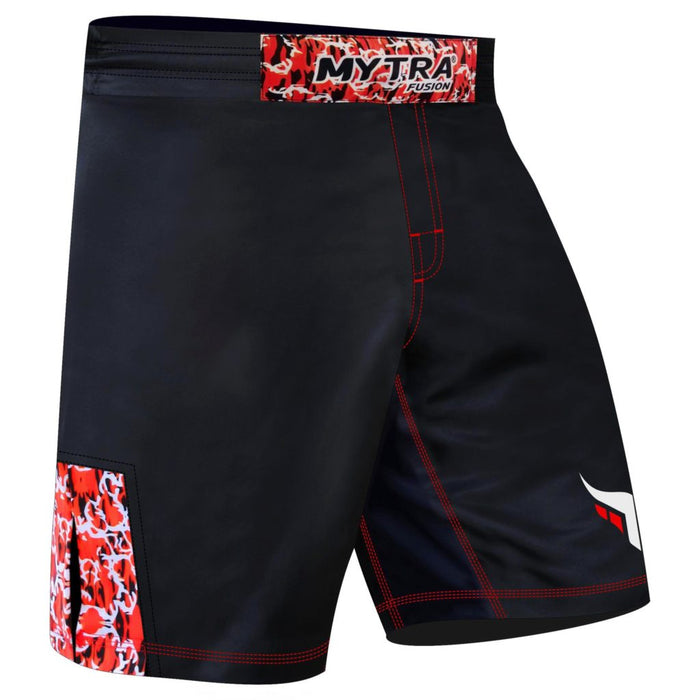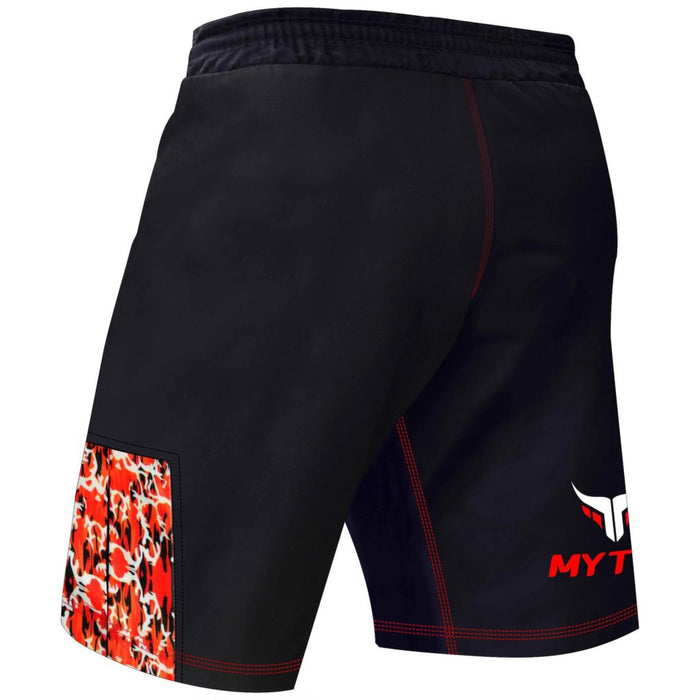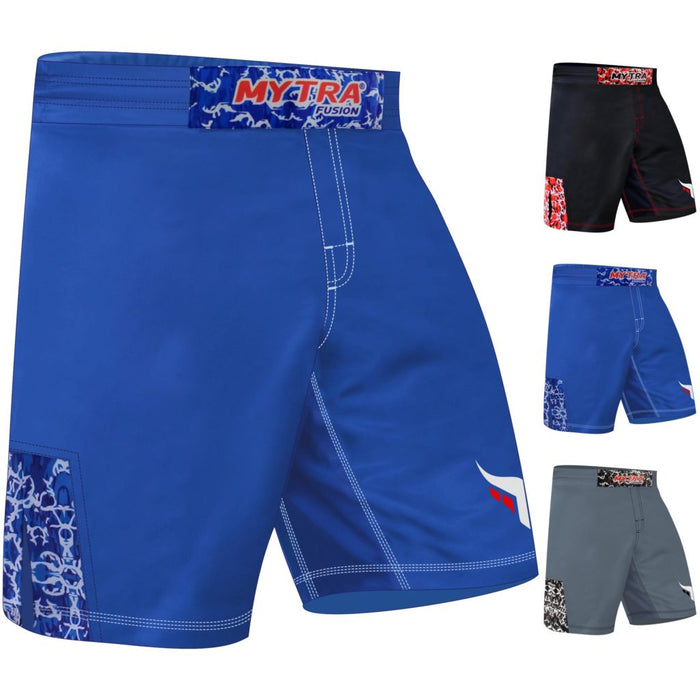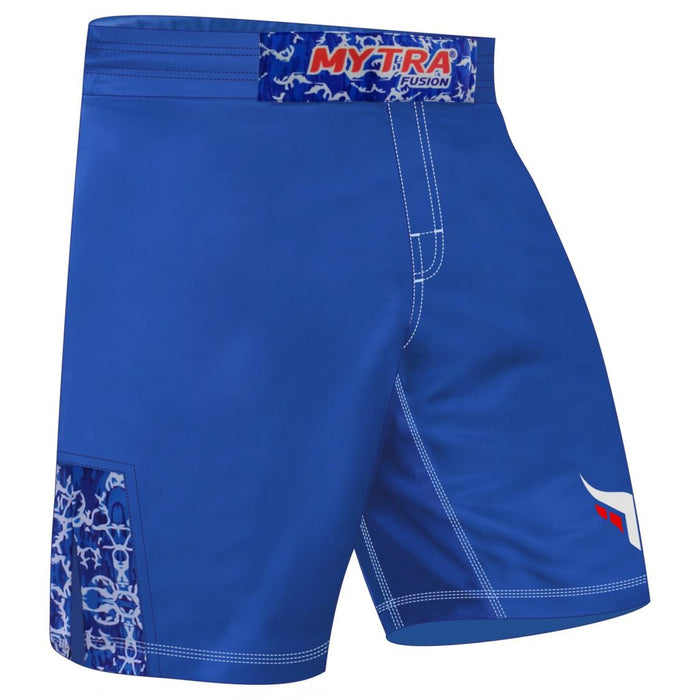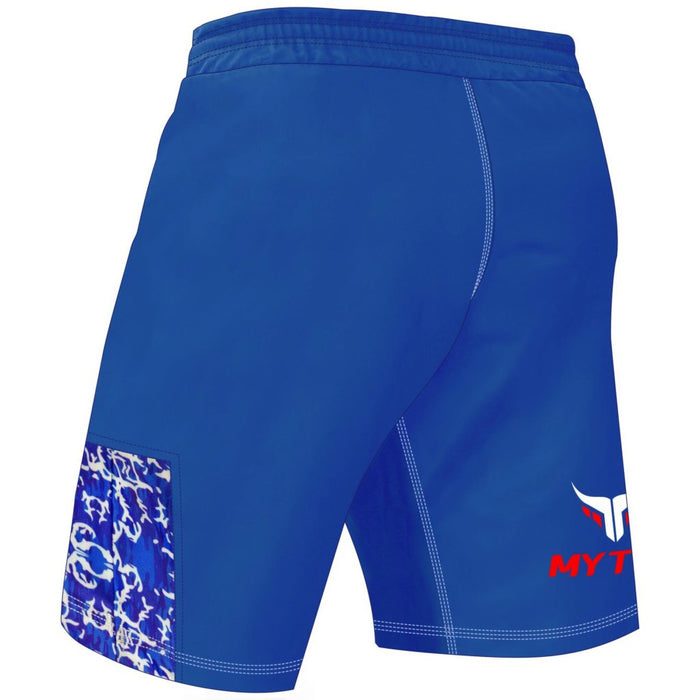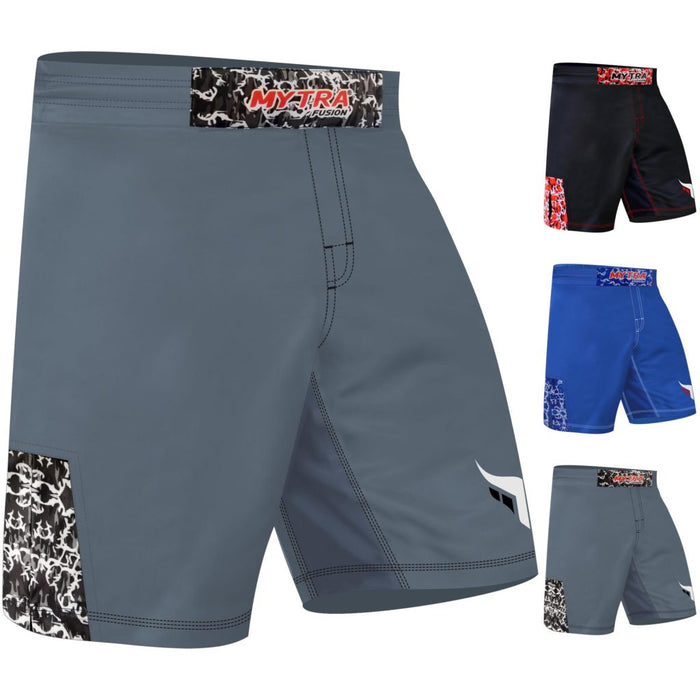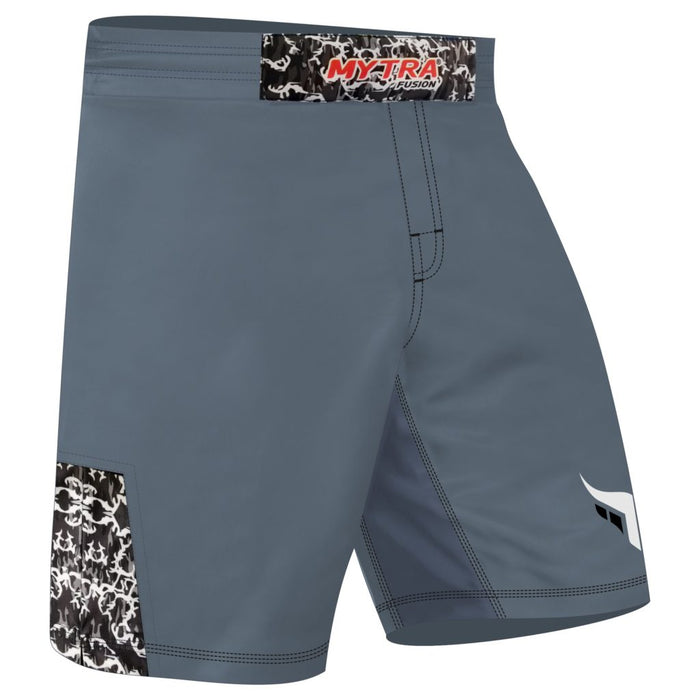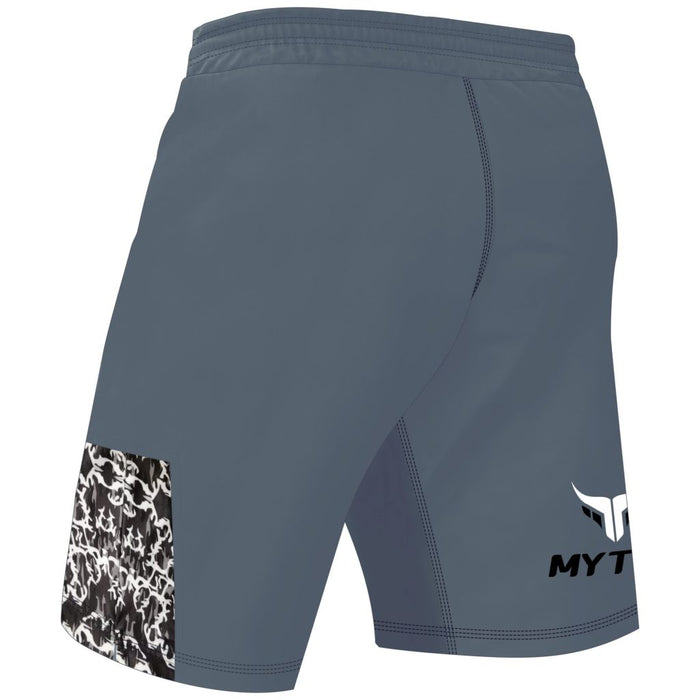 Mytra Fusion MMA Shorts Stretchable Elastic Waistband adjustable Cord
ADDITIONAL INFORMATION:
| | |
| --- | --- |
| Color | Black, Blue, Grey |
| Size | Large, Medium, Small, X-Large |
Brisk Bike Cycling shorts are a unique invention for the athletes. Made from high-quality durable Polyester-Polyurethane Copolymer these shorts have strength and durability. Treated with Super-X Nano thread these shorts are extremely lightweight to carry and gave amazing comfort and feel to the skin.


The Nano-pores allow easy ventilation and wick the moisture quickly which keeps the skin dry and stress-free. Powered by Spandex fabric these shorts are amazingly breathable and stretchable which allows easy movement and augments the overall performance. Equipped with elasticated O-D waistband for extra snugness and an amazing fit.


The MP-technology allows air contact with the body that helps and keeping the body relaxed and composed. Aesthetically designed base layer gives a strong appeal to the athletes using it and the elasticated properties of the fabric provide the best fit. Compression fit composition help retain the correct posture of the body and keep the body dry.


Articulated designed compression shorts fit the best and appear perfect. It is made using a Nano-fabric technology that allows the air to pass through the Nano-holes which augments the comfort and relaxes the body.


Machine-crafted Nano-pores help to wick the moisture and keep the body dry which gives the best feel. Stitched using Pico-ultra-thread technology which is highly durable and long-lasting.