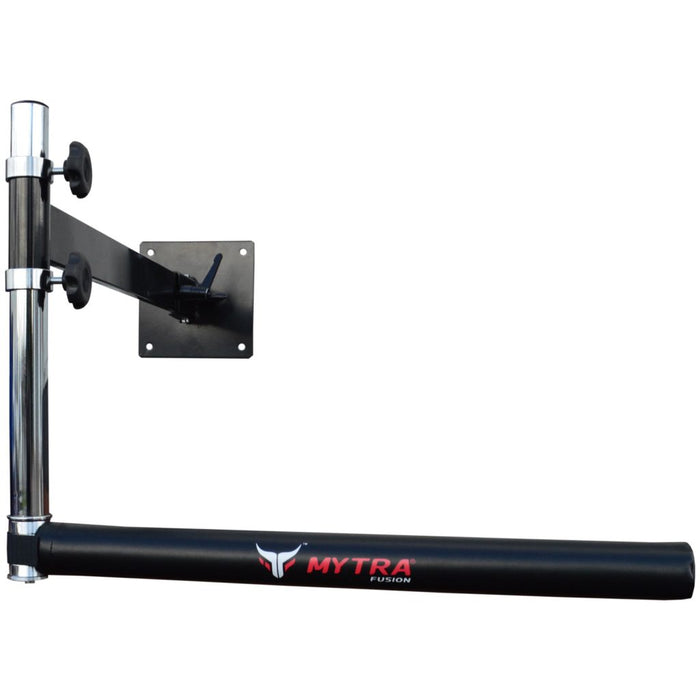 Mytra Fusion Punching Stick Mitt Wall Mount Adjustable Training Target Reflex Pedestal Boxing Free Standing Martial Arts Pad
| | |
| --- | --- |
| Material | Foam |
| Colour | Black |
| Brand | Mytra Fusion |
About this item

Mytra Fusion Reflex Stick Mitt is the ultimate result of the innovative collaboration of the martial artists and experienced boxers around the globe. The Multi Functioned Mytra Training Target has the capacity to aid the trainers and the athletes to enhance their capabilities in the ring to fulfil the growing training needs


Equipped with Heavy Duty fully loaded commercial grade Wall Mount Bracket for Punching Stick is designed to sustain the severe kicks and punches. This punching BAR offer the multiple height adjustment option for the fighters to adjust it according to the need


With Adjustable height options coupled with anti-wobble adjuster this Mytra Punching Focus Target has plenty much to offer to the beginners as it aids in the training capacities and improving the techniques. Ergonomically designed with four mounting points and Single Joint construction that gives the ability to withstand the most severe punishment to the bags.


With the HOX Uni point of contact this Frame is equipped with TZX Stress transformation technology that provides more stability and accuracy to the training athlete. Hard reinforced resilient foam to withstand high impact coupled with Wall Mount that build the tempo for the training.


This Mytra Standing Punching Stick can offer plenty of option to the fighters in one single package fighter have to option to train themselves with hook & Jab , Upper Cut & Lower cut punching elbow training speed punching & Punch control training. Best for Martial Arts and Boxing Training and is easy to use in the areas where there are construction restriction.