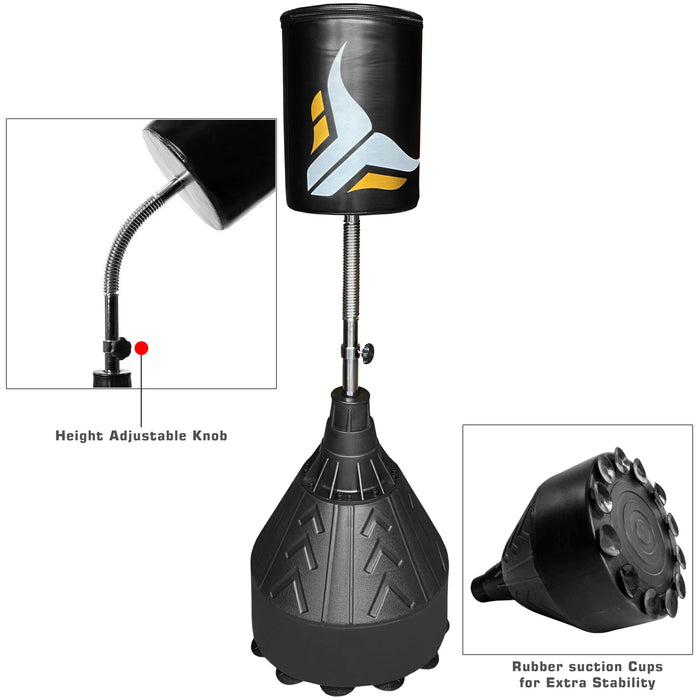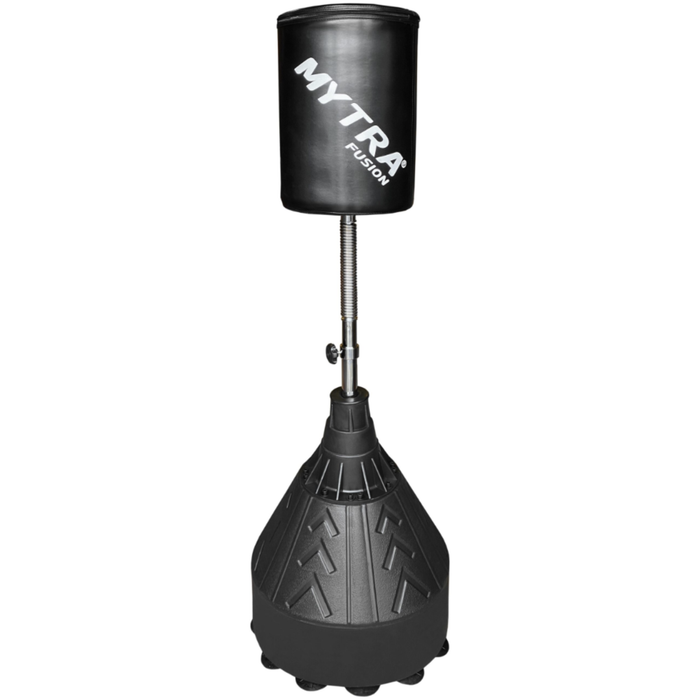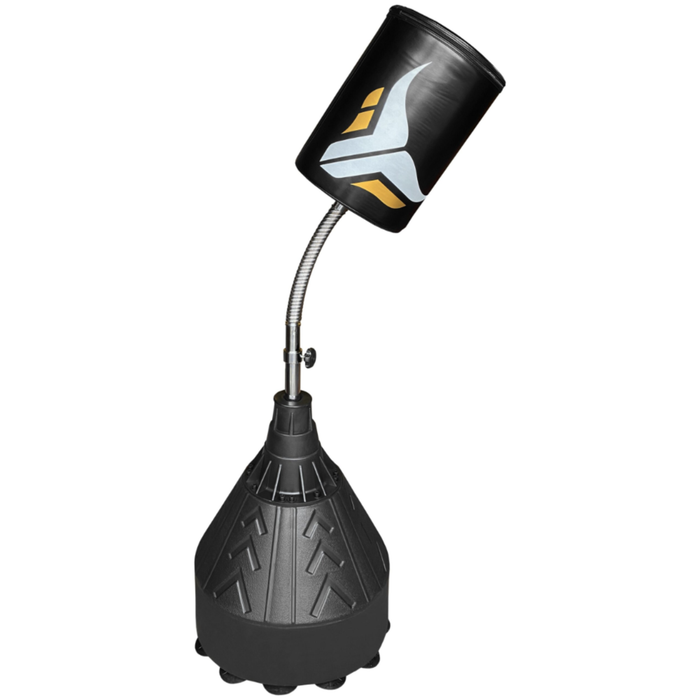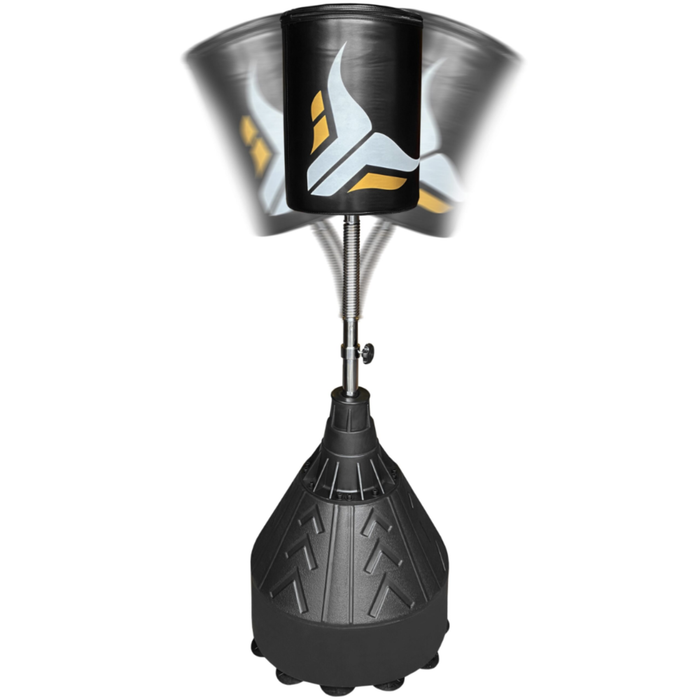 Mytra Fusion Punching target bag Flex Rapid rebound Punch
DESCRIPTION
A reactive punching bag to keep you on your toes.


    The flexible stem on this high-quality punching bag gives you a moving target to aim at, honing your accuracy and hand-eye coordination.


    Throw punches and kicks while making sure to evade the bag when it snaps back. The height of the bag is adjustable, allowing anyone to train with it, and there is no need to hold back as the rubber suction cup feet always keep the bag in place.


    Fill the base with water or sand to add even more stability. The durable synthetic leather cover and high-impact foam inner make this suitable for even the heaviest hitters.