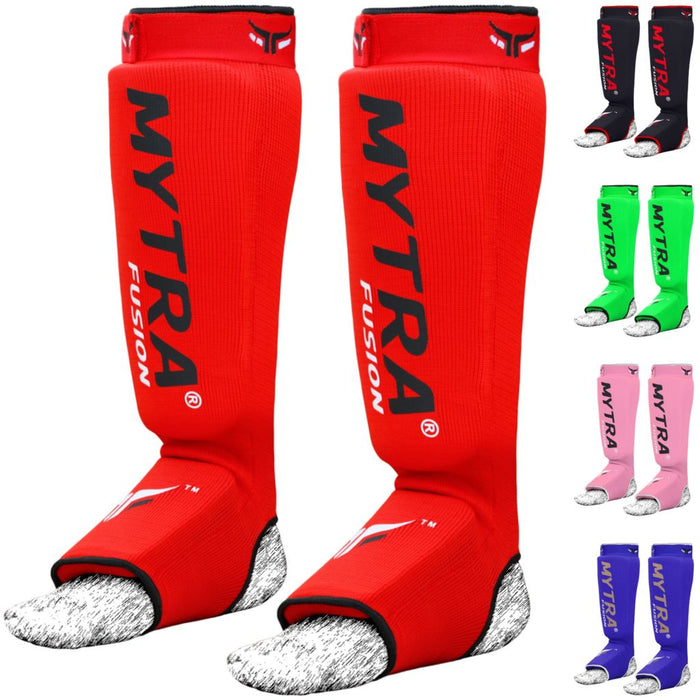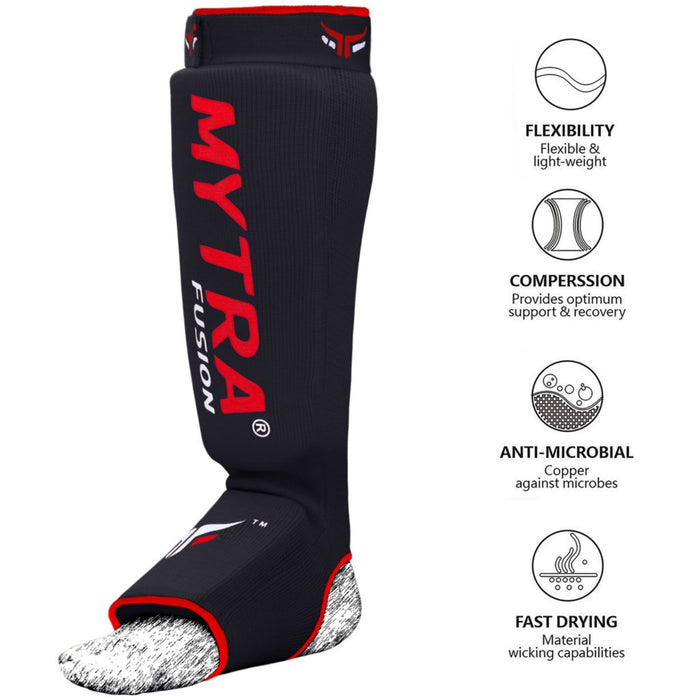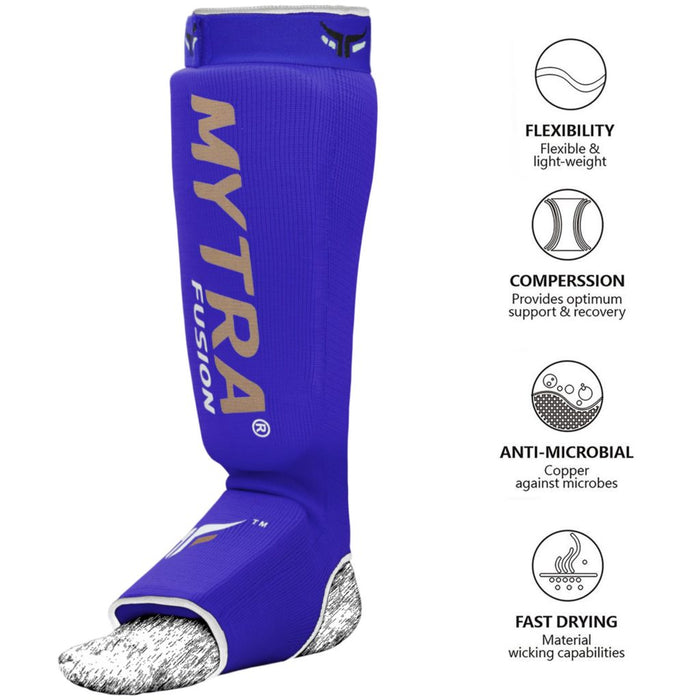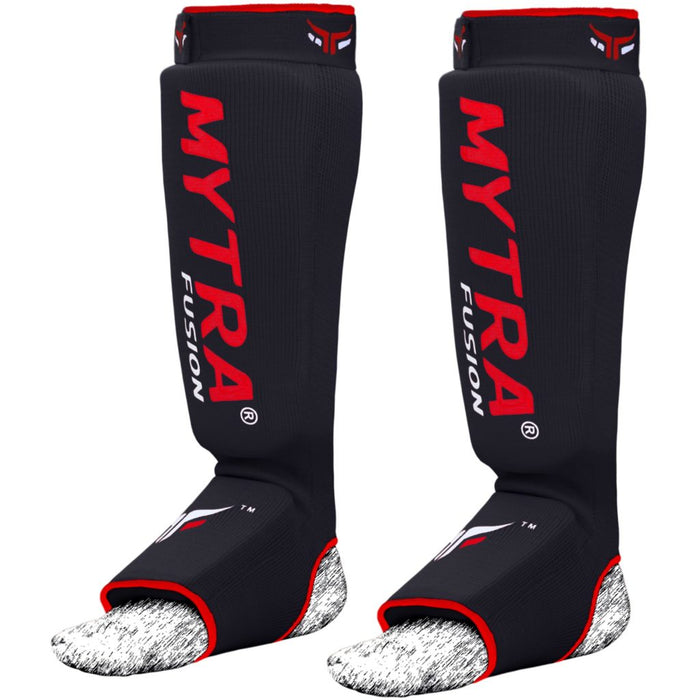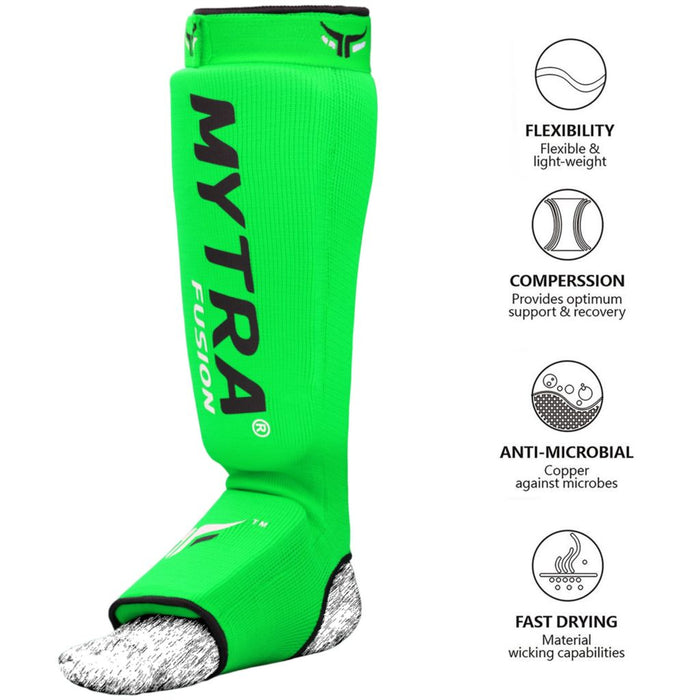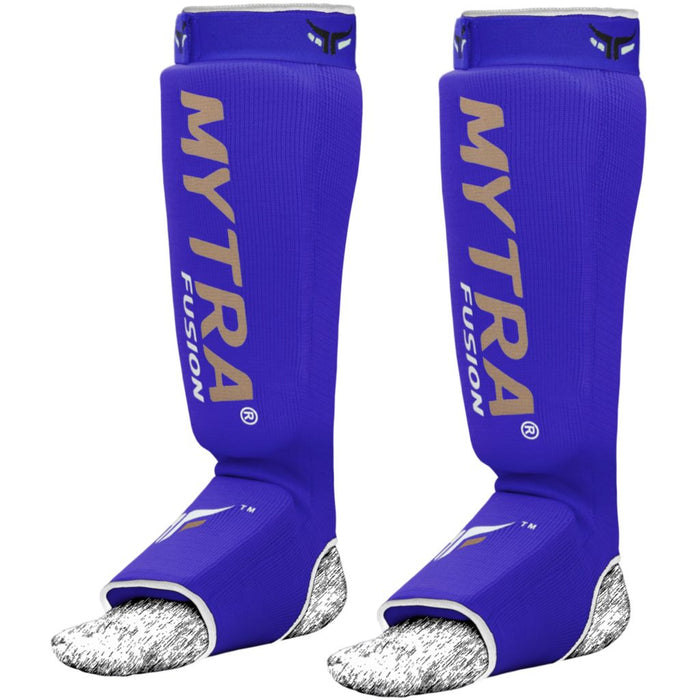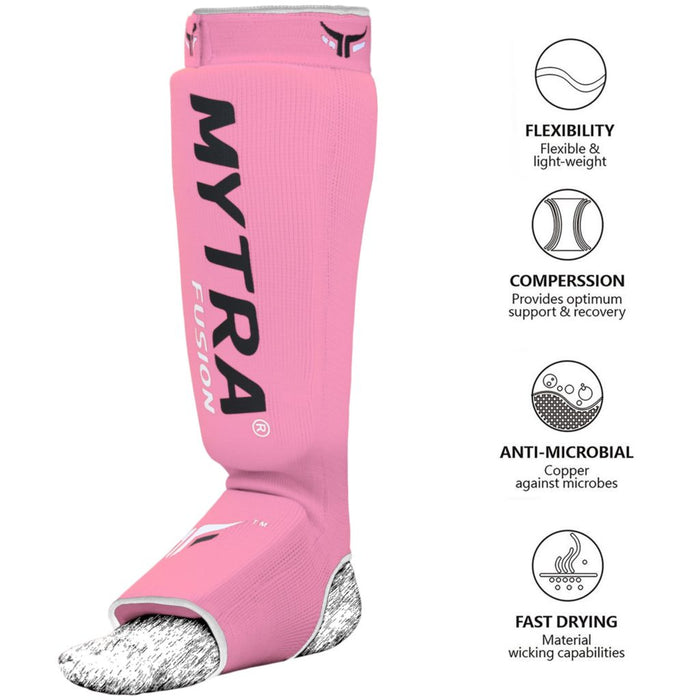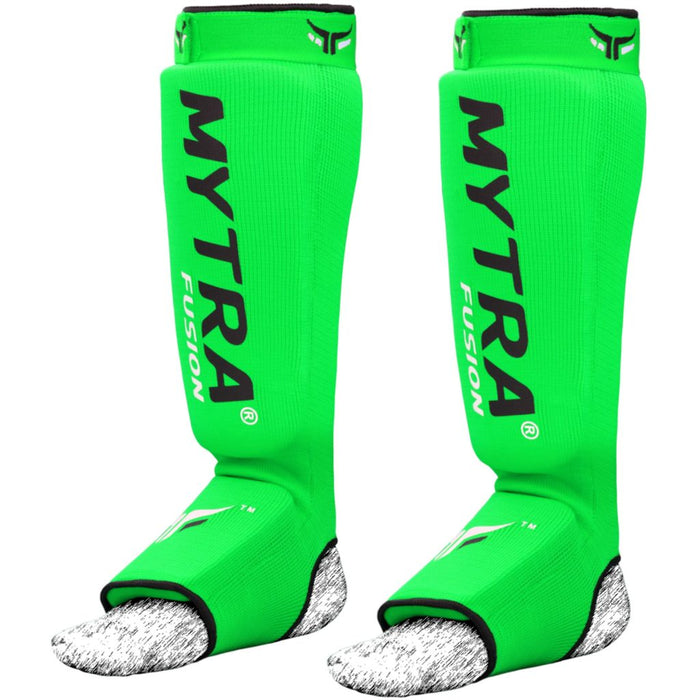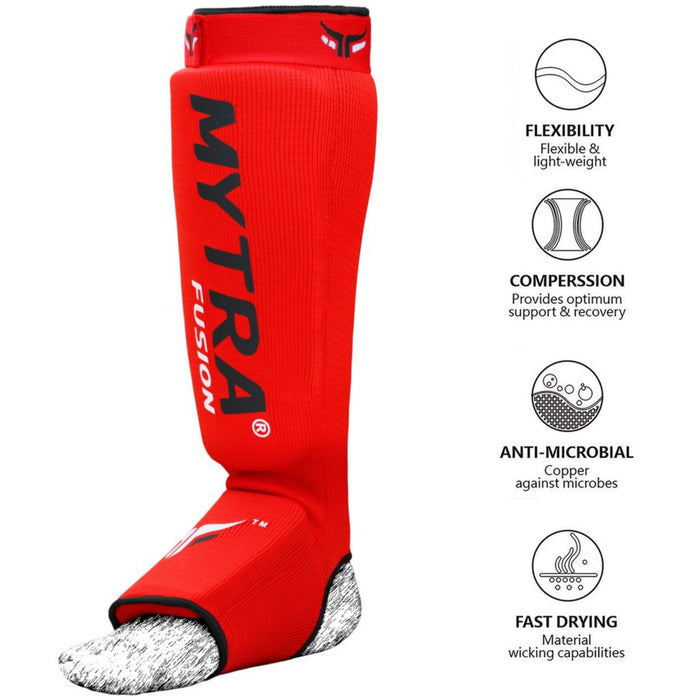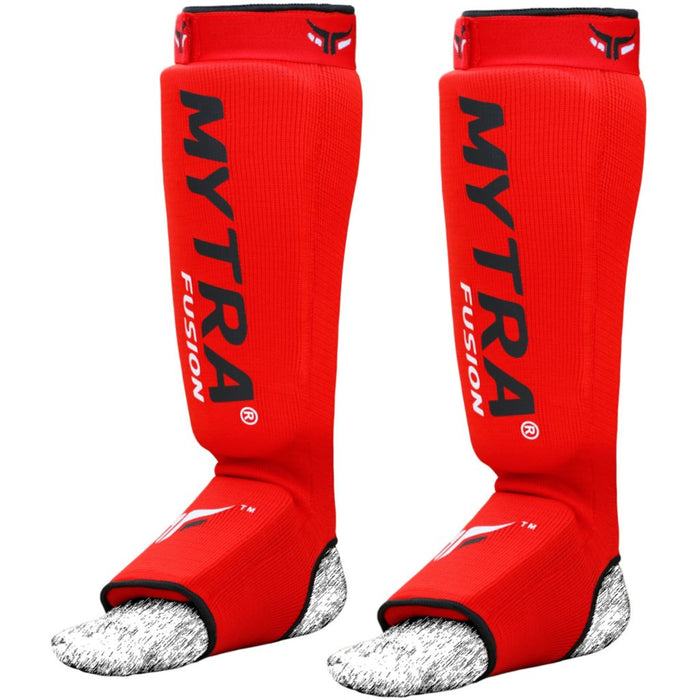 Mytra Fusion Shin Instep Stretchable Polyester Fabric Padded Jumbo Eva Foam Featured with Hook & Loop Closure Kick Boxing MMA Krav Maga Training Pair
| | |
| --- | --- |
| Size | S/M |
| Brand | Mytra Fusion |
| Colour | Green |
| Material | Stretchable Cotton/Polyester |
 About this item
Mytra Fusion Shin Instep series is specifically designed to provide protection and support to the shin. Made from elasticated CPX-Nano fabric that is extremely breathable and soft. The machine crafted Nano-pores allow air contact with the body and keep the skin dry. Equipped with a stretchable K-Knit elasticated material for providing support against the crash.


The shin protector provides easy movement and added protection to the connecting bone. The Z-Smart design reduces the stress on the shin and instep which decreases the risk of injury during any kind of combat and movement.


The stretchable Nano-G fabric soaks the moisture and keeps the skin dry. An ergonomically placed hole for the heel enhances the foot grip. Because of the Z-Smart design, shin support can be used in any kind of sport.


This sports gear is powered by Duo layered Jambo Eva padding which reduces the impact of force and lessens the risk of injury to the minimum.


Equipped with inner high-density foam padding which reduces the impact of force. The internal paddings give extra cushioning to the connecting bones and joints and have shock absorption properties which lessen the impact of force by transmitting it equally to the contacting surface. Equipped with the extended curved F-K padding offer ultimate protection to the foot.