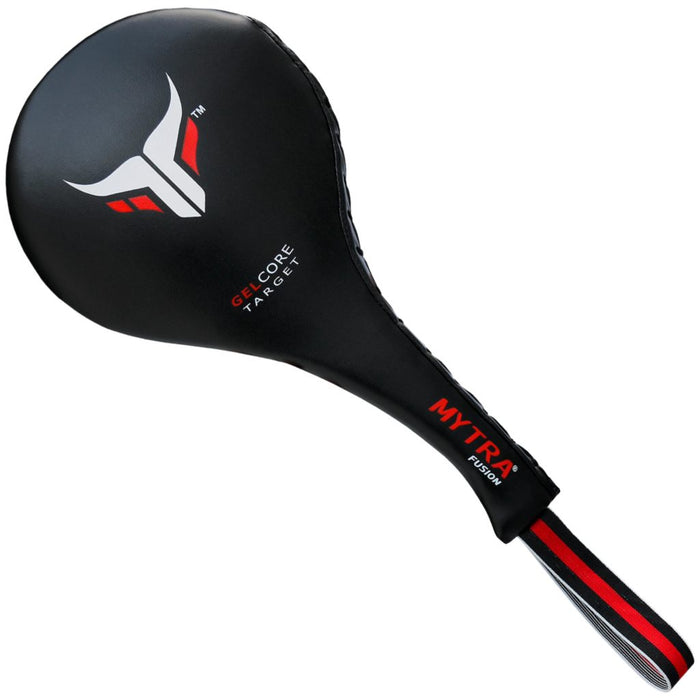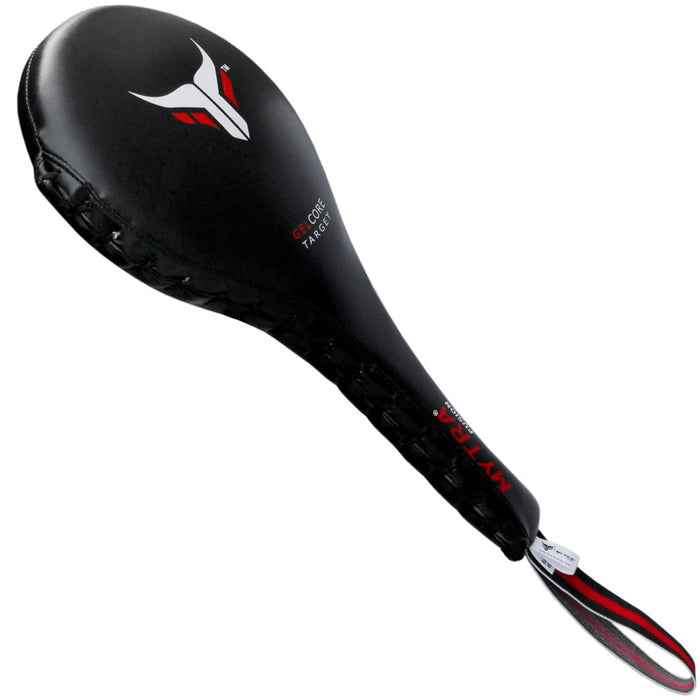 Mytra Fusion Taekwondo Racket Hand Karate Kick Boxing Strike Pad Martial Art X 1 UNIT
| | |
| --- | --- |
| Material | Foam |
| Colour | Red, Black |
| Brand | Mytra Fusion |
About this item



Mytra Fusion taekwondo racket is a prime addition in the Mytra training gear range. Mytra fusion Taekwondo TKD paddle is a genuine design for training and martial artists. Made using High quality extremely durable strong FK-Fiber which can withstand the most forcible punishment. This Taekwondo target is used for (or other Martial Arts) athletes to practice low and high kicks.


This double side's target, Enhance your speed, accuracy and strength. Focus Target made of high-quality synthetic Leather inside super Eva & polyethene soft foam padding with holding wrist strap to stop the kick pad from dropping the Ultra UKL-Micro Fiber makes this striking pad extremely durable and long-lasting.


The internal Tri-layered GX-Core fibre padding allows the strike shield to bear the strongest impacts of force. The paddle incorporates the EC-Gel C-Shock technology that disseminates the impact of force equally throughout the pad and resists its transformation to the connecting surface which reduces the risk of injury to the minimum.


HEAD claims that the Gel-core material uniformly absorbing and distributing the impact load around the entire frame and gives the holder a better air-flow which avoids getting sweaty and slippery.


he PX-Fiber composition makes this pad extremely lightweight and easy to carry which ensures a perfect training technique. Resistant to multiple blows, so that the target will more durable for long time use.