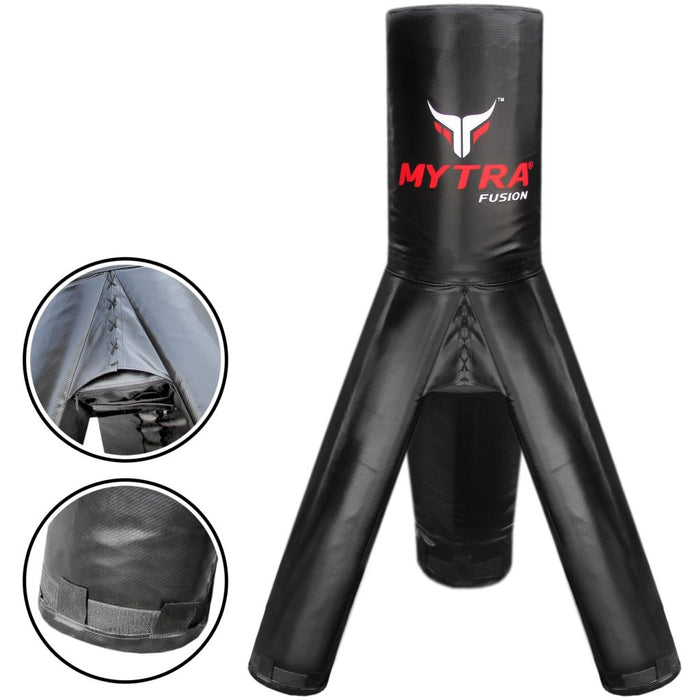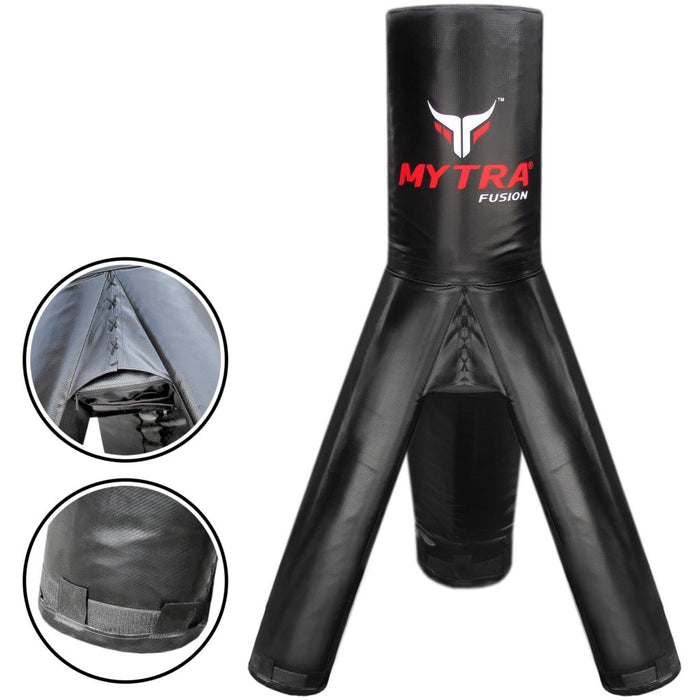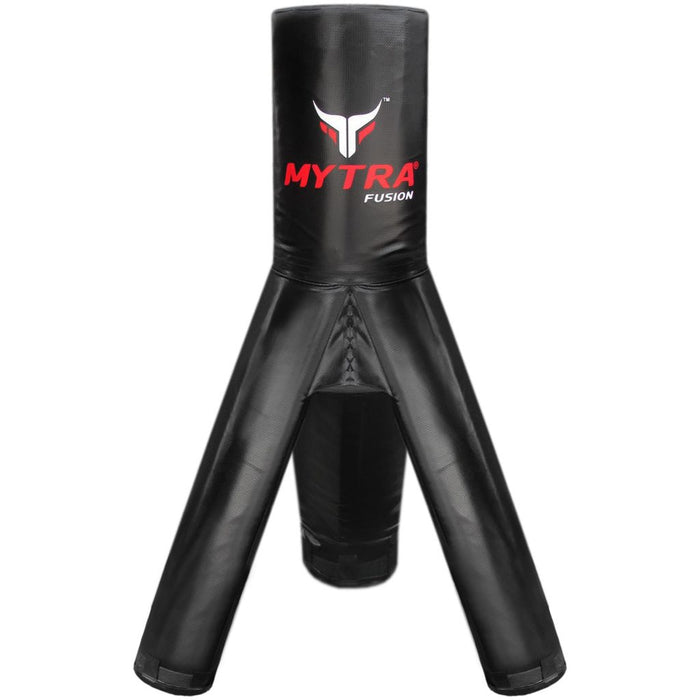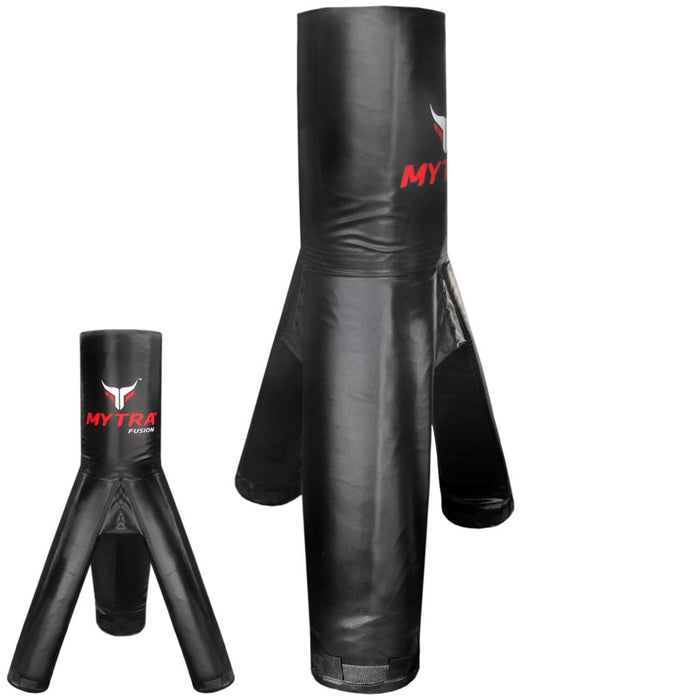 Mytra Fusion Three Leg Punching Bag Tripod Practice kicking
DESCRIPTION

Practise all your MMA striking with this all-round punching bag.


Constructed with superior quality synthetic leather, this bag is incredibly durable and can withstand anything you throw at it.


It is designed to simulate a more realistic fighting experience during training by giving you the opportunity to practise punching, kicking and even knee and elbow strikes. Its unique tripod structure allows multiple people to train on this bag at the same time, and the equal weight distribution always keeps the bag stable.


This bag is recommended for advanced boxing and martial arts training.