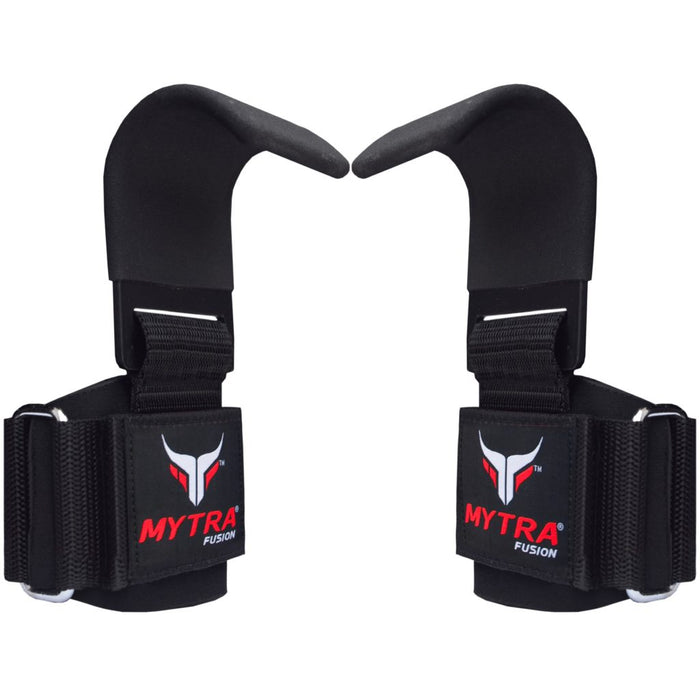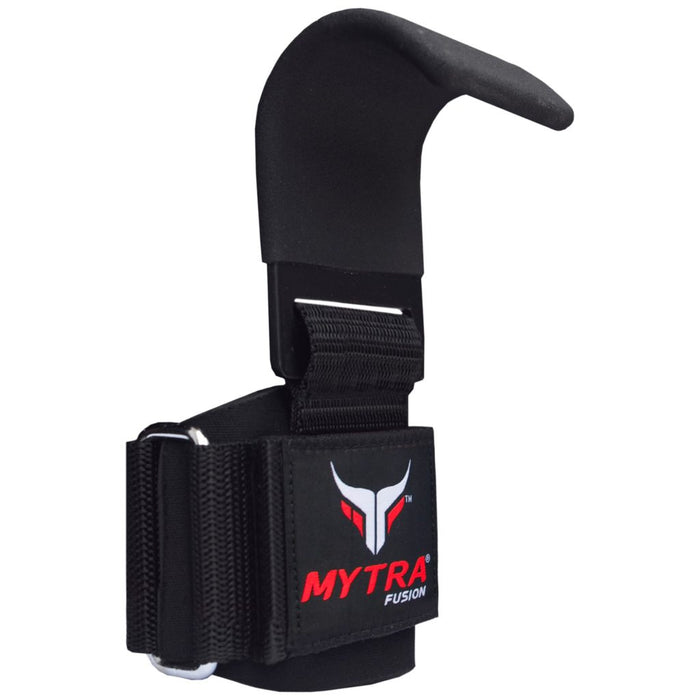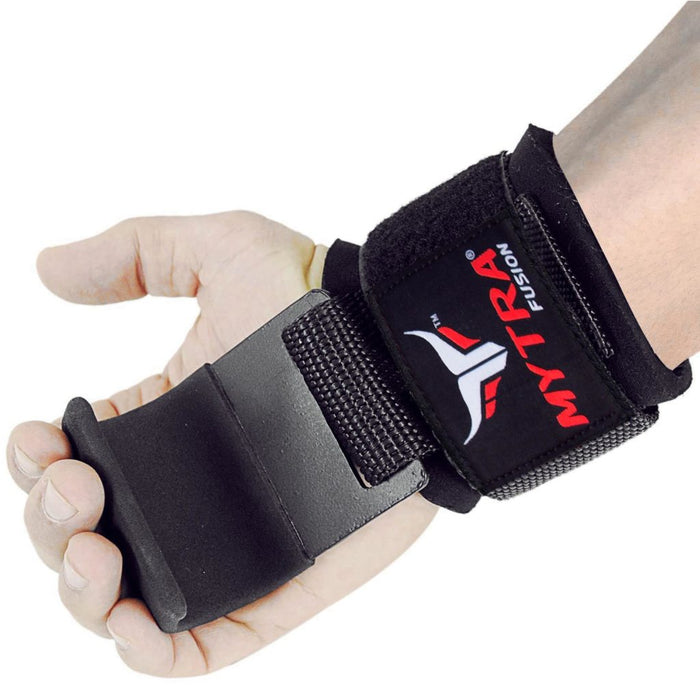 Mytra Fusion Weight Lifting Grip Gym Bar Straps Training Pair Hook
DESCRIPTION
Push yourself to the limits safely with Mytra Fusion's Weight Lifting Hooks.
Built to enhance your grip strength during powerlifting and pull-up sessions, our weight lifting hooks make bar slippage a thing of the past.


Made from durable HG steel and Dura-ECX material, our bar hooks provide some much needed extra grip at the end of a tough pull-ups set or to better support the wrist during heavy lifting.