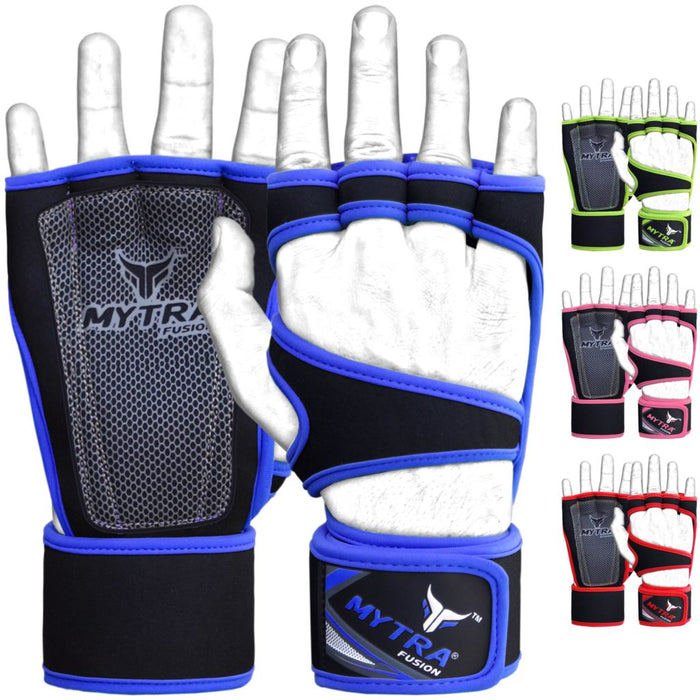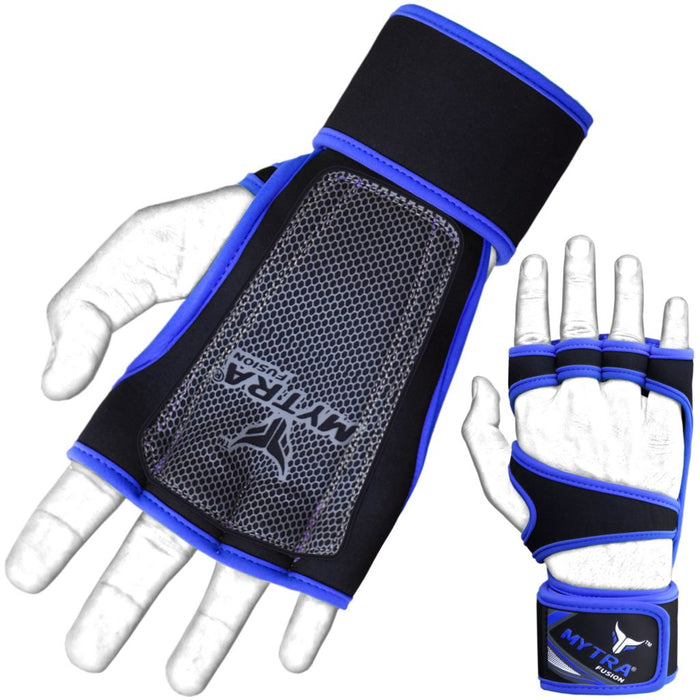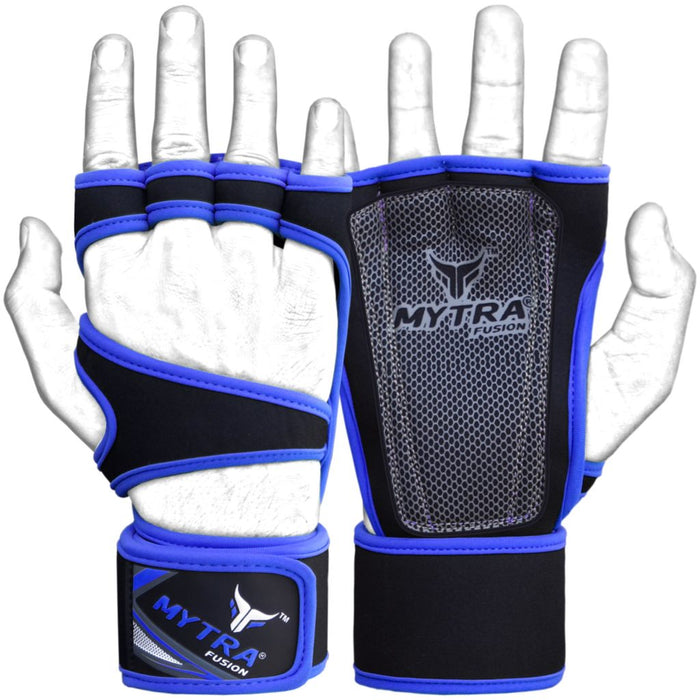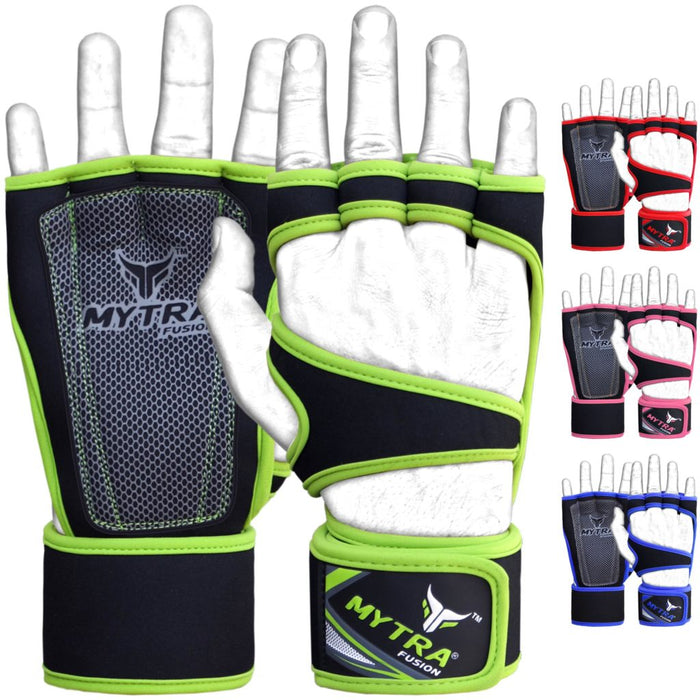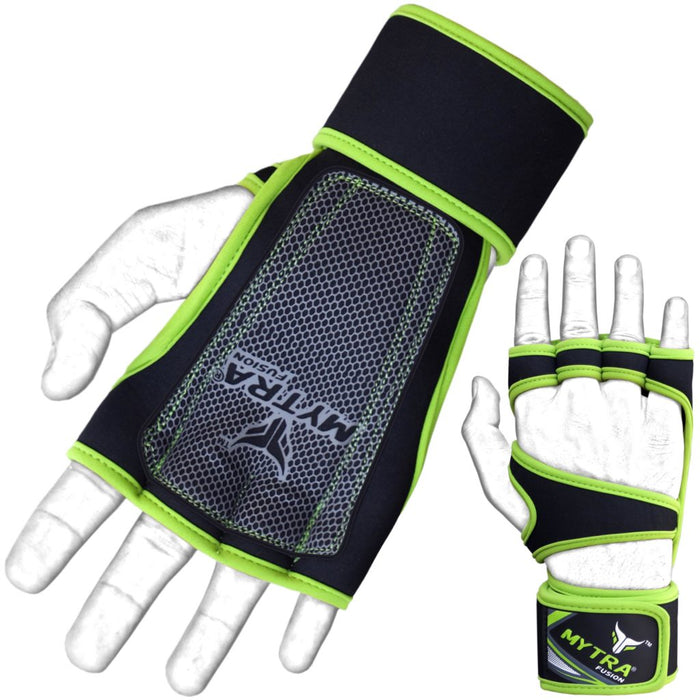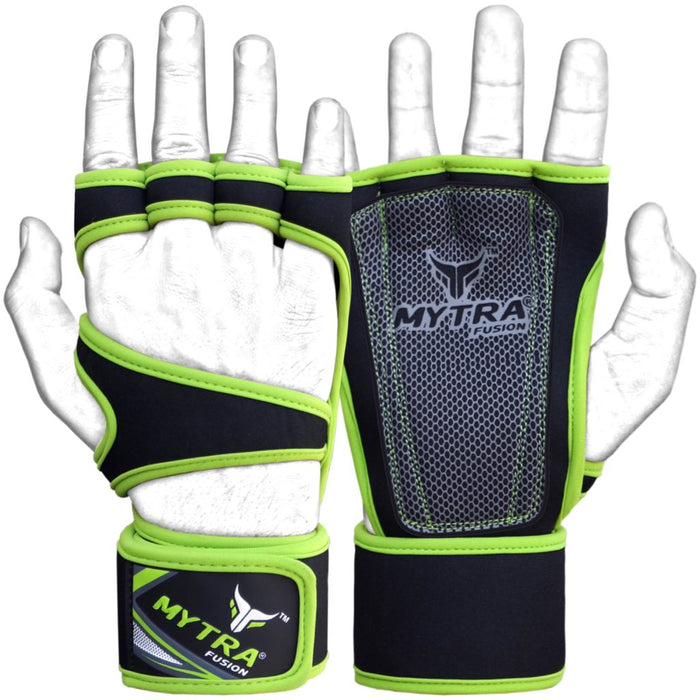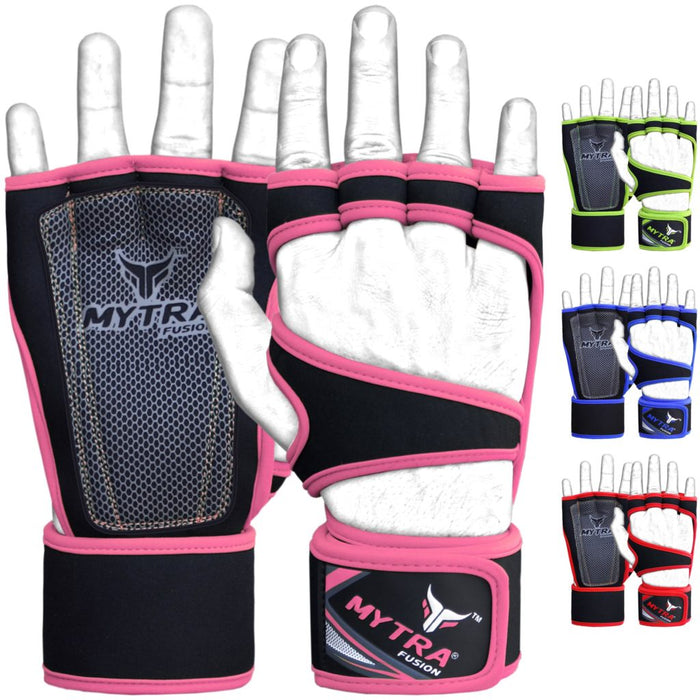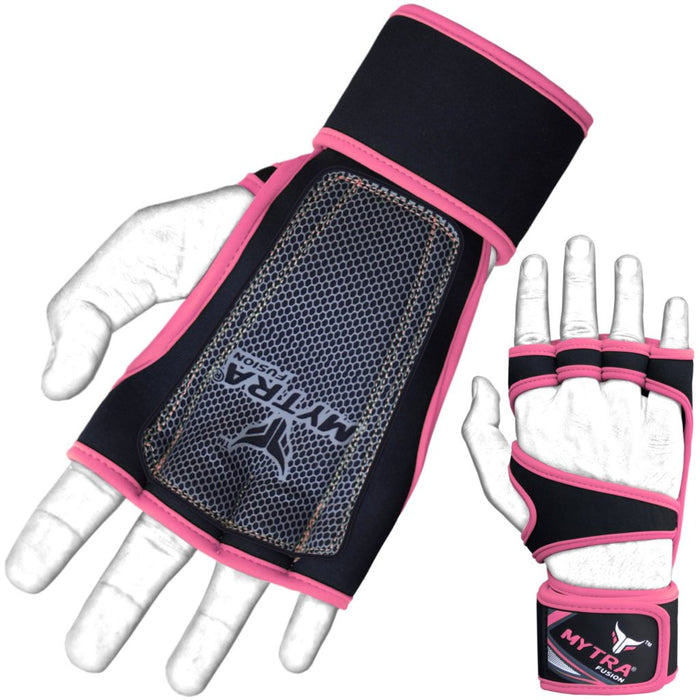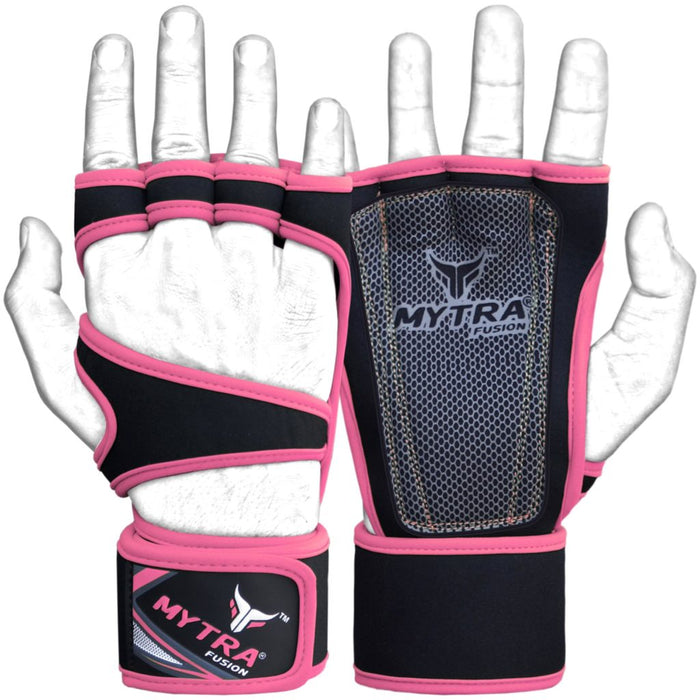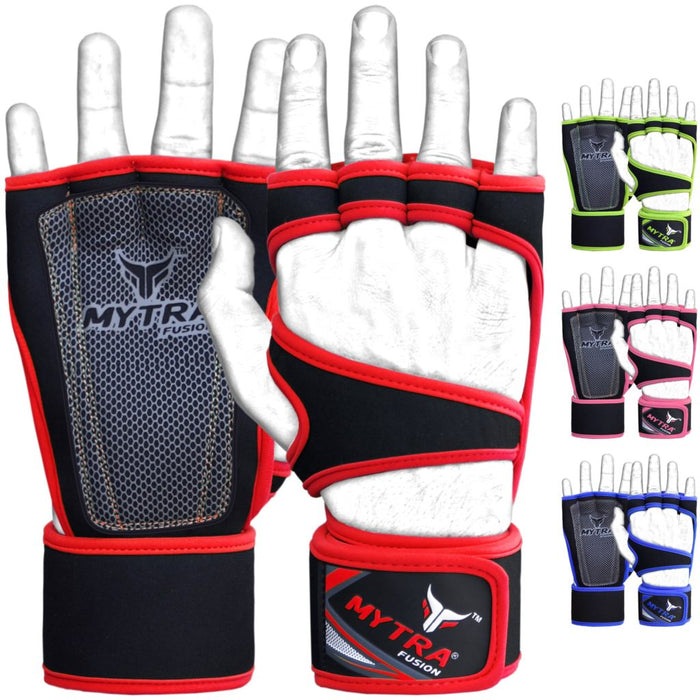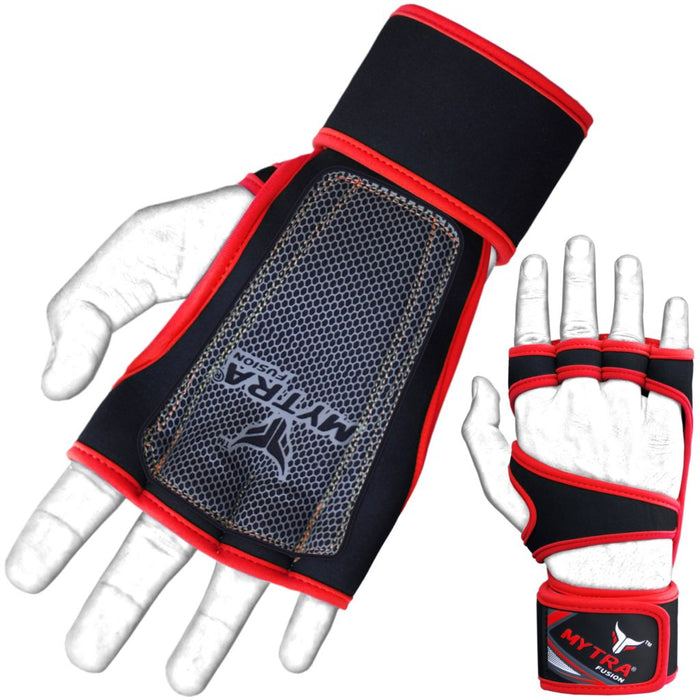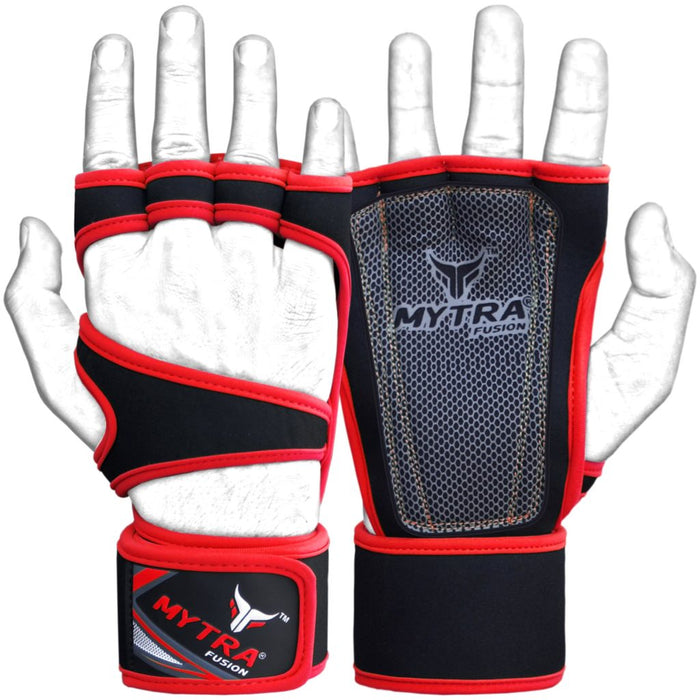 Mytra Fusion Hand Grips Palm Gym Bar Pads Weight Lifting Workout Quick
ADDITIONAL INFORMATION:
| | |
| --- | --- |
| Colour | Black Blue, Black Green, Black Pink, Black Red |
| Size | L/XL, S/M |

DESCRIPTION:
For ultimate comfort during those heavy lifting sessions, Mytra's N3 Grip Pads wrap all the way around the hand for complete protection.


Our gel padded cushioning on the palms and rubberised anti-slip material ensures that the barbel will stay in place throughout your workout.


With Velcro straps around the wrist for an extra secure fit, your powerlifting sessions can go uninterrupted by bar slippage, sweaty palms or aching hands and wrists.


With our breathable yet durable material, open back design and gel cushioning – your focus will be on your form not your grip.