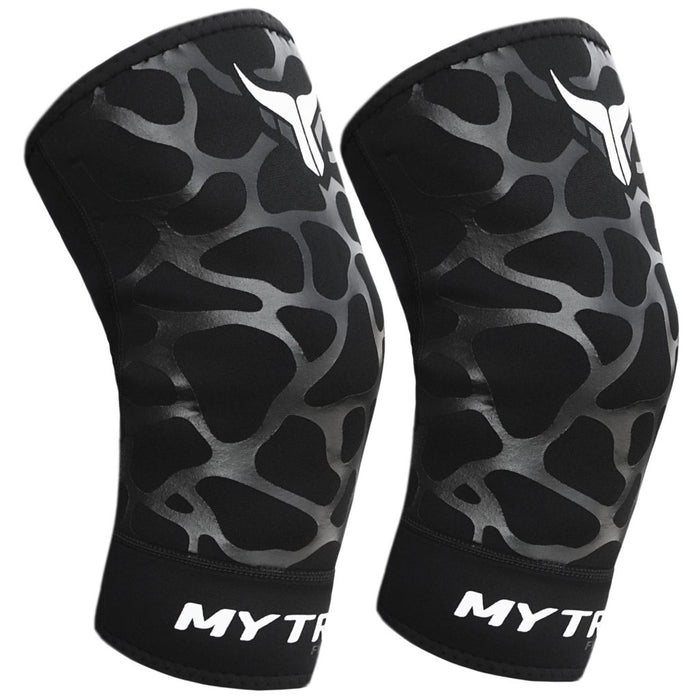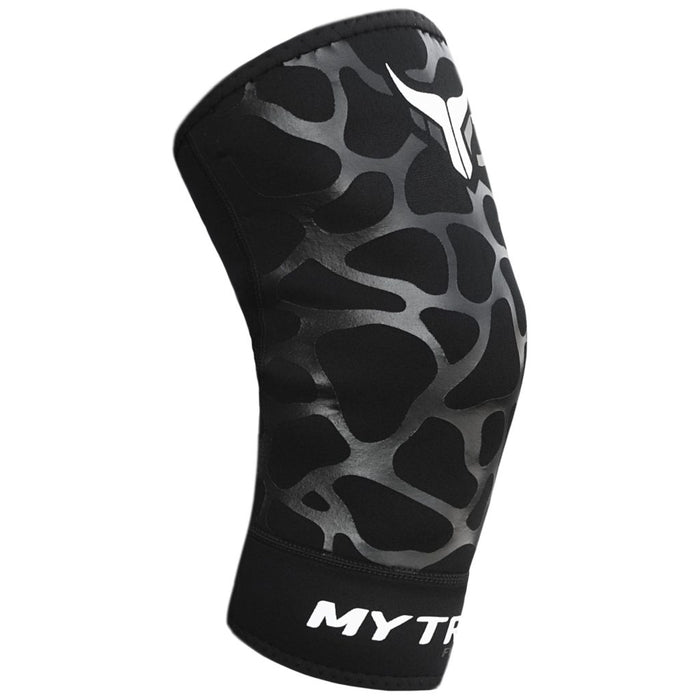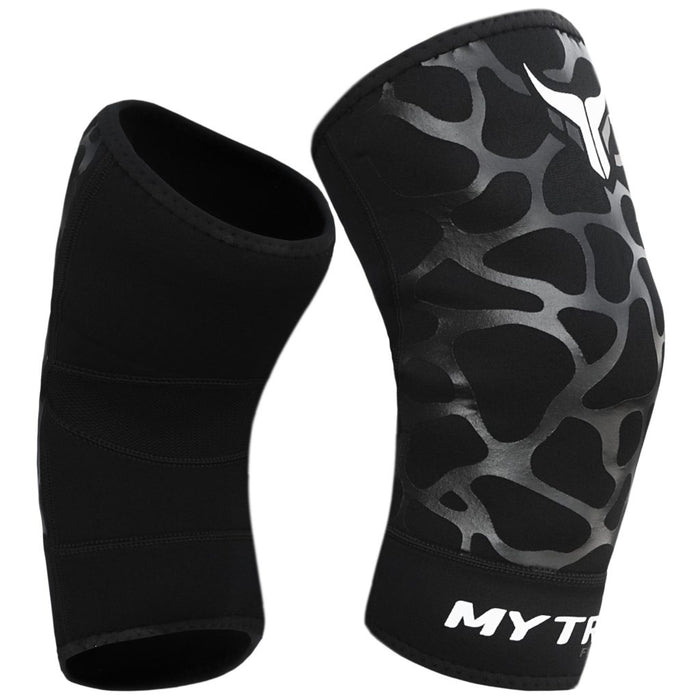 Mytra Fusion knee Brace Pain Relief Healing Aid Ultimate Custom Support
ADDITIONAL INFORMATION
| | |
| --- | --- |
| Color | Black |
| Size | L/XL, S/M |
DESCRIPTION
Mytra Fusion Ultimate neoprene knee brace is designed to provide rest and support to the knee and the connecting bones during the extreme workout sessions.


Made from high quality durable and long lasting neoprene coupled with Geo-Flex thermal micro fiber, this knee support is extremely durable and long lasting.


It helps for faster recover from knee injuries or surgery and to get quicker relief from pain.


Also helps limit patella movement, and improve proprioception; ideal for meniscus tear, arthritis, tendonitis, osteoarthritis, runners & jumpers knee, ACL, PCL, MCL, etc.


This knee brace provide the necessary warmth and improves the blood circulation and muscular recovery.


Built with 2 pairs of soft silicone wavy strips which would keep the brace in place and prevent slipping.


Anti-slip curved knee cap provides freedom from readjustments to during squats, yoga, gymnastics or any other activities. Multiple compression zones in the knee cap provide soothing warmth to stiff muscles and protect joints without lessening mobility.


Equipped with inner high density foam padding which reduces the impact of force and soak moisture.


The internal padding gives extra cushioning to the connecting bones and joints and has shock absorption properties which lessen the impact of force by transmitting it equally to the contacting surface.