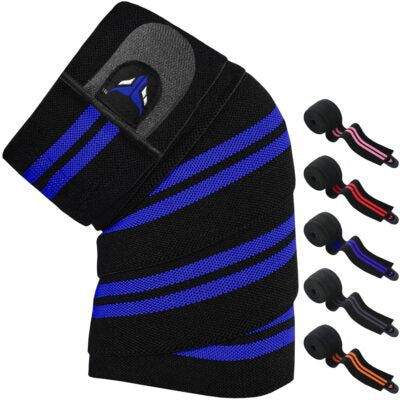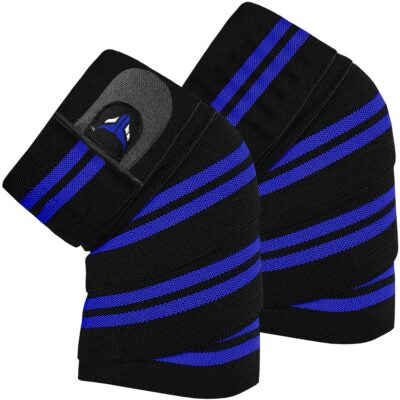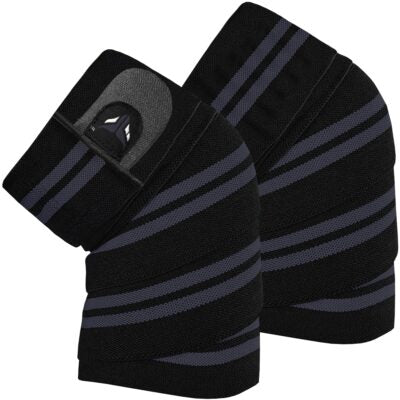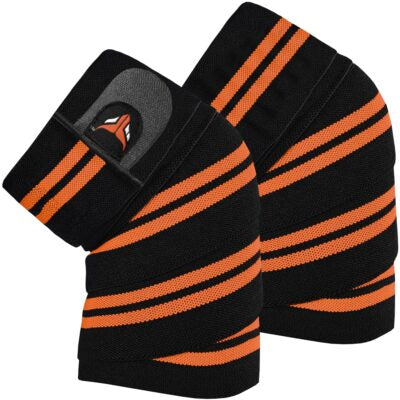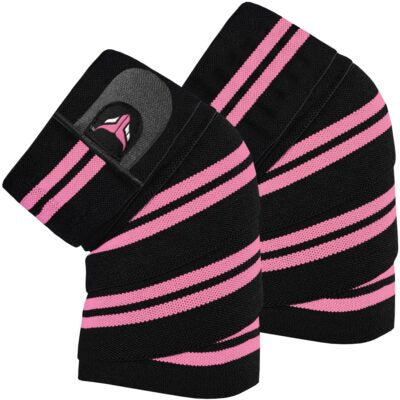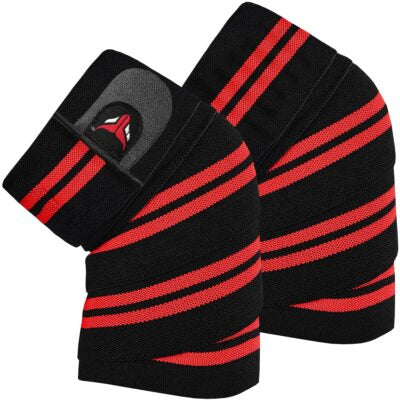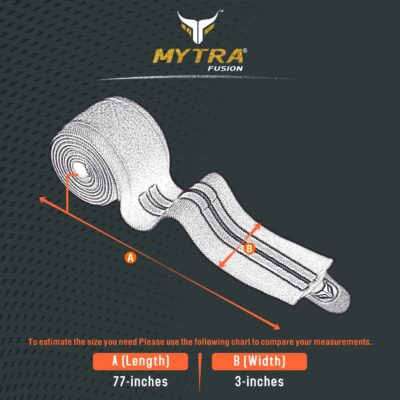 Mytra Fusion Knee Wraps 80-Inches Long Strap - Weightlifting Bandage Gym Fitness Workout Powerlifting bandage for men women pair
✔ Mytra Fusion weightlifting knee wraps constructed from incredibly durable and high-performance elastic fabric designed for constant use, injury prevention. This gym knee support combine state-of-the-art technology with high-quality material to provide a superior level of knee support for extreme lifting


✔ Tough mixed Polymer Elastan construction gives this weightlifting straps high tensile strength and aids in maintaining their strength over a wide variety of temperatures. KMT-Advanced padding mechanism prevents knee and clothing damage during sports, training, and outdoor activities. Elasticated fabric molds to the knee's natural contour.


✔ anatomically designed knee wrap besides providing protection to athletes during sports and outdoor activities gives soothing warmth to pain associated with a meniscus tear, arthritis, patella, joint, and ligament injuries. A Super stretchable elasticated band keeps the knee wrap stay on securely without slipping.


✔ Precisely designed padded weightlifting knee support absorbs pressure peaks during intense exercises and heavy usage. Heavy-duty reinforced stitching guarantees exceptional durability and stability.


✔ STAISFACTION GUARNATEED we believe in the quality of our knee straps and satisfaction of our customers in our top priority. If you are not happy with weight lifting knee supports for any reason, please feel free to contact us to get a full refund.